For some families, pancakes are a Sunday morning tradition. In Nathan Shields' household, pancakes are edible works of art. 

We're not just talking Mickey Mouse here. The professional illustrator, math teacher and dad of two likes to entertain his two young children Gryphon and Alice by making truly spectacular pancake art. Recently, his pancake portraits of all four members of the Beatles have gone viral.
From detailed creations of sharks and cephalopods to bunnies and butterflies, Shields said the tradition began after the family moved to Saipan, an island near Guam that's part of a U.S. Commonwealth, about two and a half years ago. His wife worked as a nurse-midwife, and he suddenly found himself in charge of two little kids. "I made them some pancake cars and trucks one morning, which were well-received, and a tradition was born," he said. Since then, he's posted more than 120 kinds of pancakes on his blog, saipancakes.com, and launched @saipancakes on Twitter. 
The family now lives in Port Angeles, Washington. Often, Shields says, he'll choose a theme that interests him and that he wants to share with his kids. "We both end up learning something along the way," he said. "I didn't know what an argonaut was until last weekend."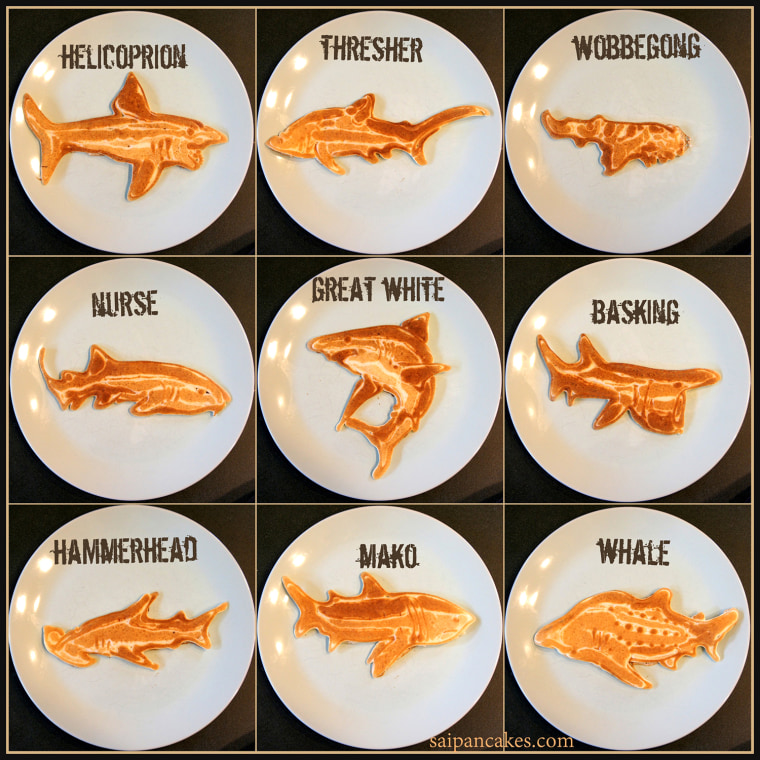 Angry Birds are his among his kids' favorites, although Shields says he's getting more requests for Star Wars and princess pancakes lately. He even posted one recent creation in the likeness of Zach Galifianakis.
"It started out as a way to entertain my kids, which it still is, but now it's a fun artistic challenge as well," said Shields. Over time, he has found that a squeeze bottle gives him more control of the batter. "I'm still learning through trial and error — which are still delicious."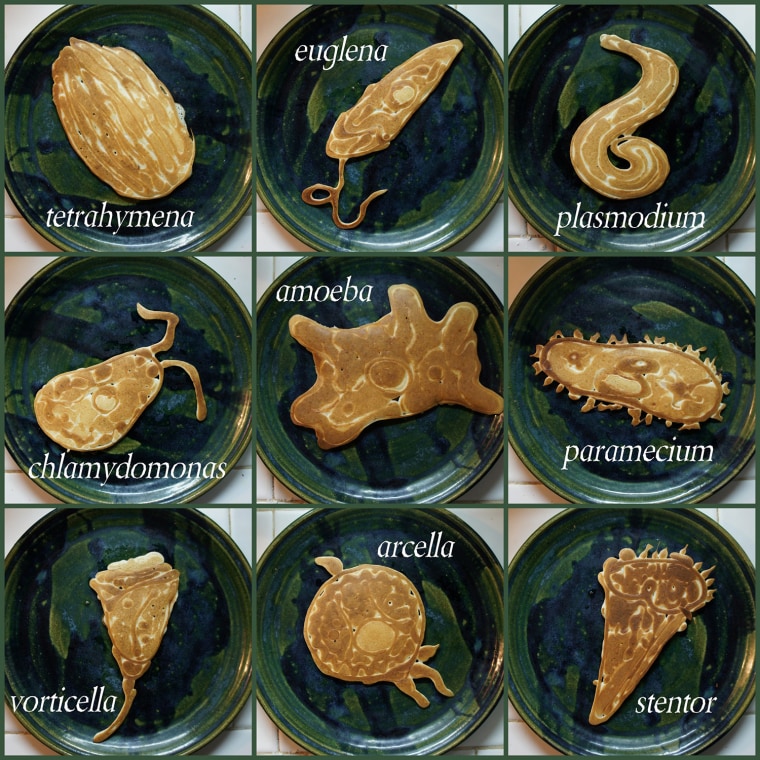 His advice for other parents who might want to give this a go? "Get a condiment bottle, and try making an octupus," he said. "It's super fun." 

Lately, his kids are also experimenting with making their own creations, including a recent version featuring Darth Vader and two light sabers. 
While his kids love pancakes, his wife is not such as big fan. "I've never liked pancakes... I'd prefer an egg in the morning," said Cheri Shields. "Also, it's nice to sleep in on mornings when he's entertaining the kids with his pancakes."
This story was first published on May 20, 2014. TODAY's Lance Booth and Rebecca Dube contributed to this story. Follow Joy Jernigan on Twitter or on Google+.
Professional illustrator and father, Nathan Shields, creates edible works of art