With its own bowling alley, swimming pool and movie theater, White House living might be considered fairly sweet for its youngest occupants — if they're also willing to have their every awkward move and mannerism analyzed by the world at the same time.
Barron Trump is about to find out all the advantages and annoyances for himself.
The 11-year-old rising sixth grader just moved into the White House over the weekend with his mom, first lady Melania Trump. Although his father moved to Washington nearly five months ago following his presidential inauguration, Barron remained behind in New York with his mother so he could finish out the school year.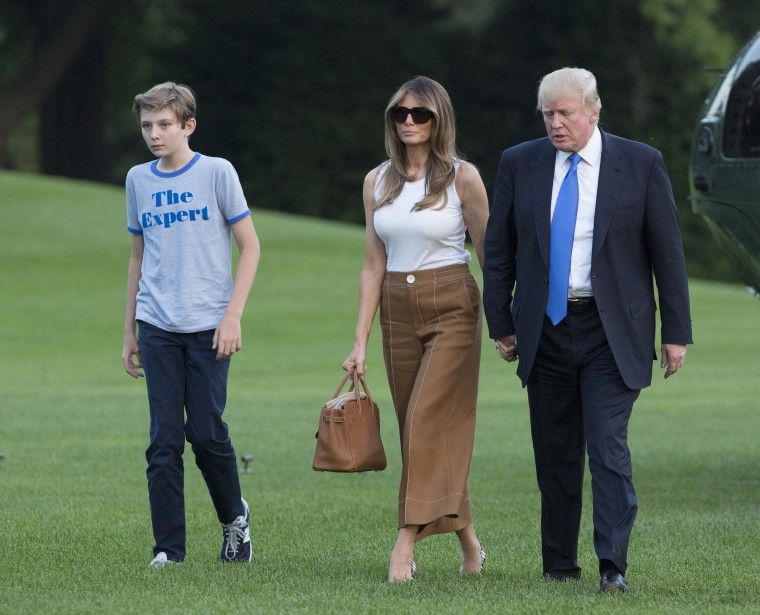 Barron becomes the first boy to live at 1600 Pennsylvania in more than half a century. The last first son was John F. Kennedy Jr., who lived at the White House until his father's 1963 assassination just three days before his third birthday.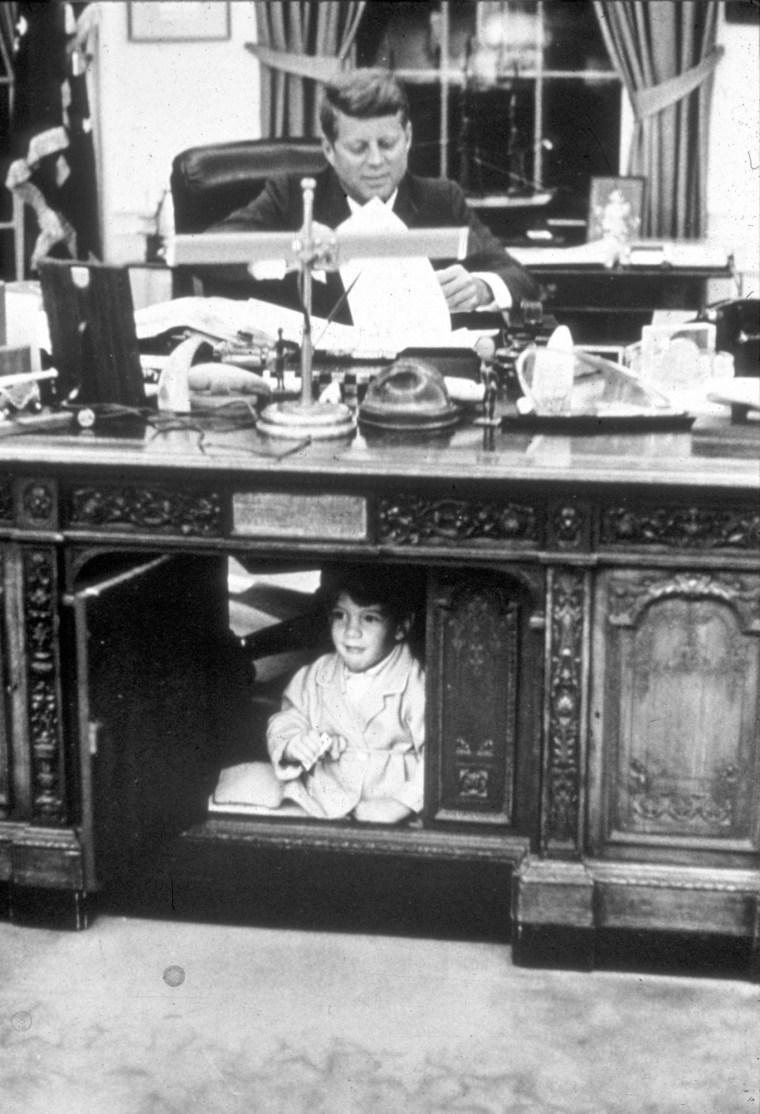 Barron will be living under a hot spotlight at his new home, where those before him know what it's like to be attacked by critics of their parents.
Chelsea Clinton, whose 13-year-old looks were mocked cruelly by Rush Limbaugh and "Saturday Night Live," jumped to Barron's defense when he became the subject of social media critiques after his father's inauguration.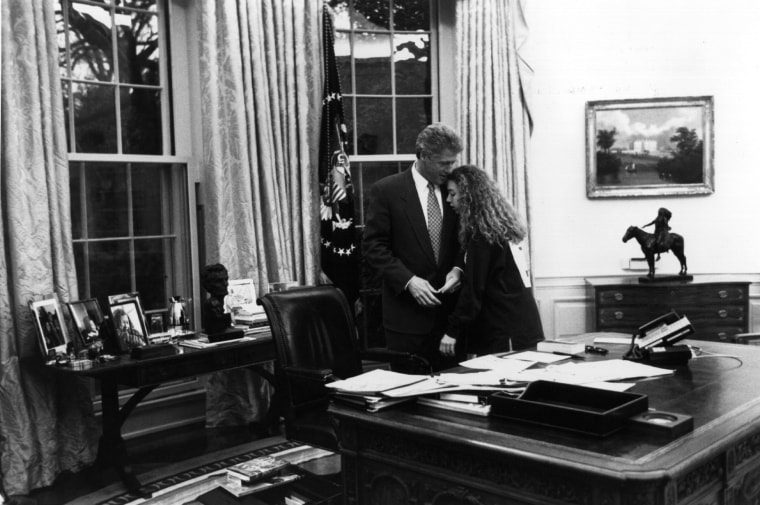 "Barron Trump deserves the chance every child does — to be a kid," the daughter of former President Bill Clinton and Trump's Democratic rival, Hillary Clinton, wrote in a tweet at the time.
But there are plenty of advantages that Barron will have at his new home, including the abundant White House grounds that previous first children have made the most of.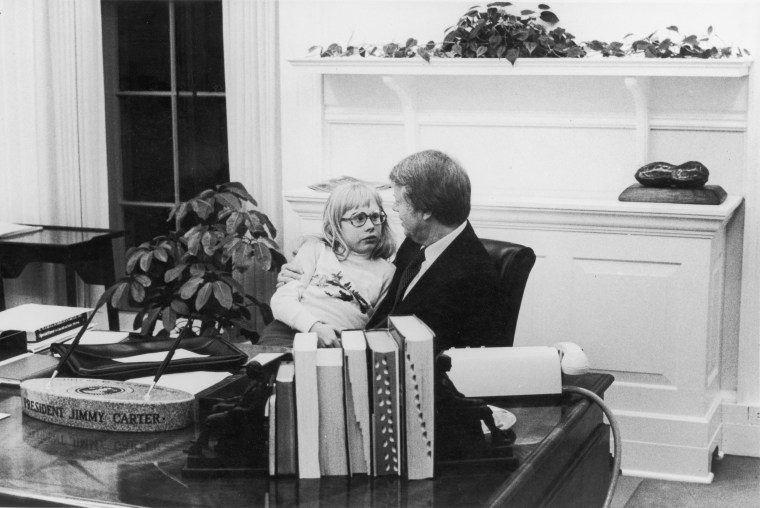 Amy Carter roller skated down White House halls and played outdoors in a modest tree house while her dad, President Jimmy Carter, held office.
Caroline Kennedy took care of her pony, Macaroni. She was not the first to have a horse there: President Teddy Roosevelt's son, Quentin, also had one, named Algonquin.
President Gerald Ford's daughter, Susan, held her senior prom in the East Room at the White House.
Tricia Nixon Cox, the daughter of President Richard Nixon, got married in the White House Rose Garden.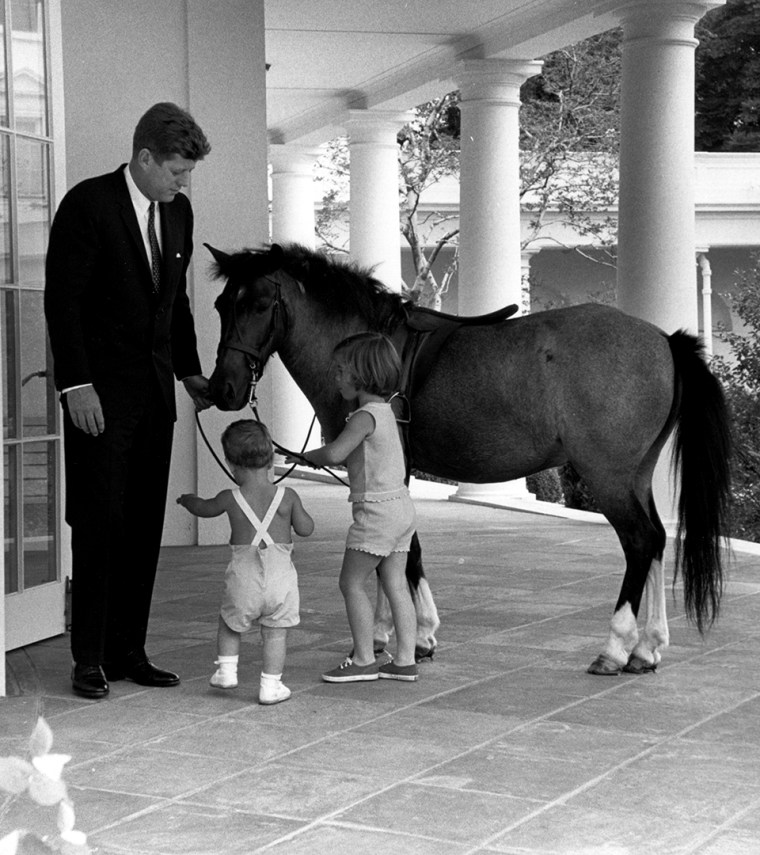 Yet, "it isn't always easy being a member of the club you are about to join," Barbara and Jenna Bush wrote in a 2009 letter to their White House successors, Malia and Sasha Obama.
"Remember who your dad really is," the twins advised the Obama sisters.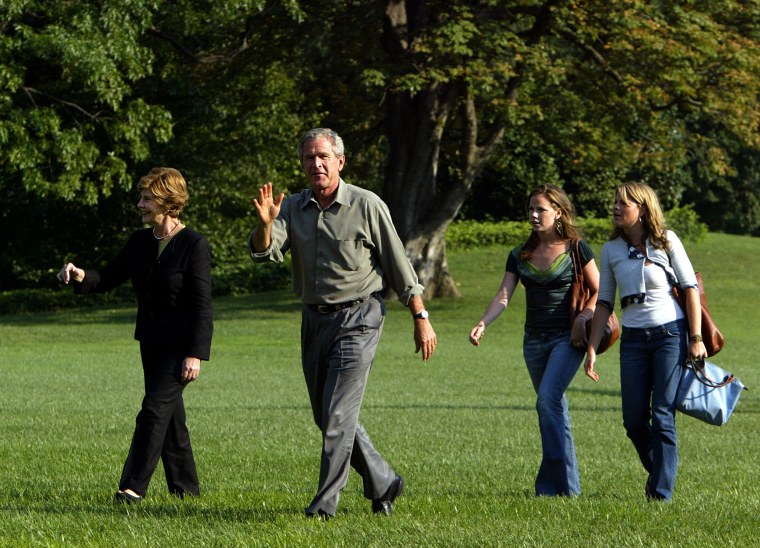 When the young girls moved into the White House in January 2009, they were 7 and 10 at the time, and their mother, former first lady Michelle Obama, made it very clear that old rules still applied to their new house.
For instance, the girls set their own alarm clocks, they made their own beds in the morning and had the same 8 p.m. bedtimes at night.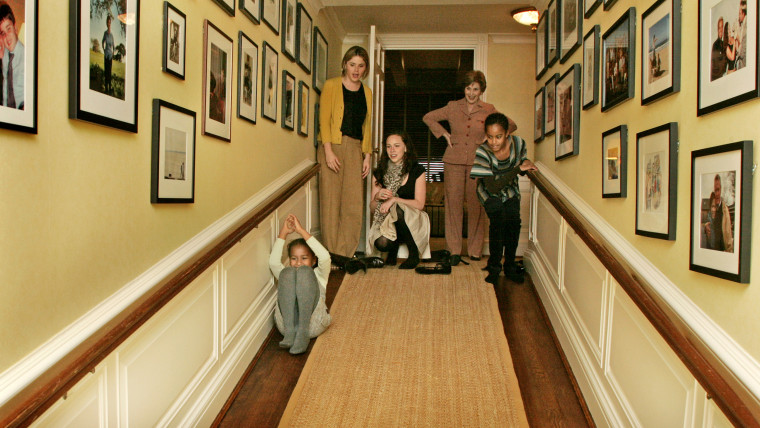 But nothing about President Trump has been predictable, so how he'll raise his son in the public eye remains uncertain, too. The same goes for first lady Melania Trump, who broke with tradition when she refused to move to Washington for her husband until their son could finish the school year.
But given Barron's vastly different upbringing at Trump Tower's penthouse suit, it remains to be seen how his parents will handle household routines and schedules. Or if he'll be required to accompany his father at the annual Thanksgiving Turkey pardons like Malia and Sasha did.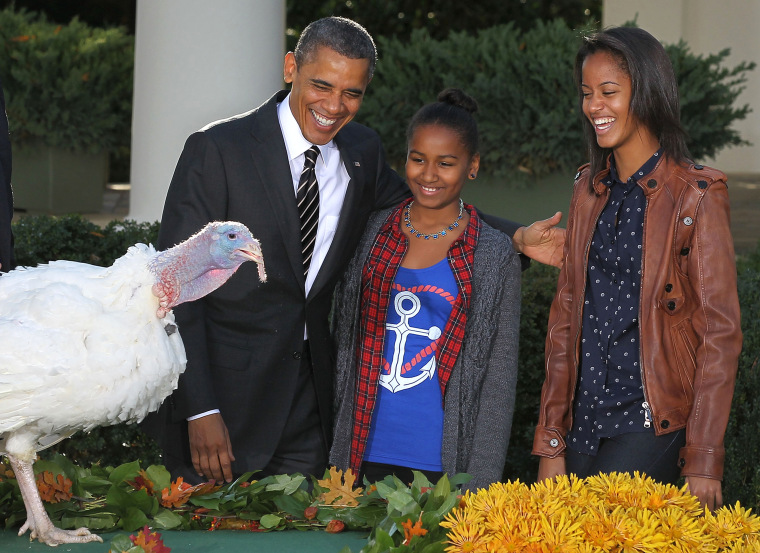 Like most of the other first children before him, Barron will be attending a private school. He will begin sixth grade this fall at St. Andrew's Episcopal School, located just outside of Washington in Potomac, Maryland.
The choice keeps in tradition with other presidents in modern history. Only President Jimmy Carter sent his child to a public school while serving in the White House — Amy Carter attended Thaddeus Stevens School, one of the oldest public schools in the District of Columbia that has since been shut down down.
The Obamas sent their daughters to Sidwell Friends, an elite Quaker school where Chelsea Clinton also attended.
The life of a 'first child' in the White House might be daunting, and occasionally frustrating, but it's certainly a once in a lifetime experience for any girl or boy!