When former first lady Barbara Bush is laid to rest in Texas, she will be near a dear loved one: her daughter, Robin, who passed away at age 3.
Robin was diagnosed with leukemia in 1953, a time when the cancer was considered a death sentence. When Barbara and husband George H.W. Bush asked doctors what they needed to do, they were given a heartbreaking response.
"She said, 'You don't do anything. She's going to die," Bush told her granddaughter, Jenna Bush Hager, in a TODAY interview. "She said, 'My advice is to take her home, love her. In about two weeks, she'll be gone."
The family didn't accept that answer and instead took her across the country for treatment, but it was unsuccessful. She passed away just before her 4th birthday.
"I was combing her hair and holding her hand," Bush said. "I saw that little body, I saw her spirit go."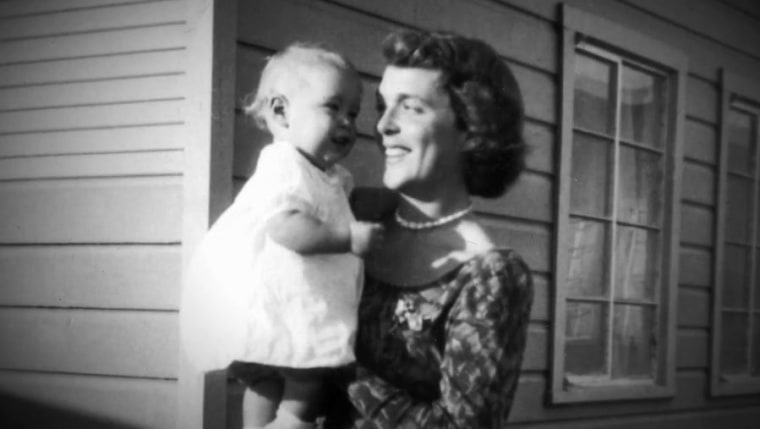 On Wednesday, a day after the former first lady passed away, her granddaughter shared an editorial cartoon showing Bush reuniting with Robin in heaven.
"Someone sent this to me — I don't know the artist but I love him. Miss you Gans," Jenna wrote in her Instagram repost of the sketch.
Decades after Robin's death, leukemia is no longer a death sentence for children. St. Jude Children's Research Hospital estimates the survival rate for the most common type of leukemia to be 94 percent, thanks to improved technology as well as cells and DNA preserved from patients treated in the 1960s, according to hospital doctors.
Hager pointed out that stigma around cancer has also changed. When Robin was diagnosed, neighbors wouldn't let their children around her, for fear that they would catch the disease. The scientific and social progress over the years brings comfort to the Bushes, who donated Robin's body to research after her death.
"It made Gampy and me feel that something good is coming out of this precious little life. And today, almost nobody dies of leukemia," Bush told Jenna, whose father, former President George W. Bush, was 7 when his sister died.
"Robin to me is a joy. She's like an angel to me, and she's not a sadness or a sorrow," Bush said, remembering "those little fat arms around my neck."