An Oklahoma family, mourning the loss of a beloved father and husband, received a "letter from heaven" less than three months after he passed away from pancreatic cancer.
Sandy Seibold and her daughter Saige visited John Seibold's grave on Father's Day. They wanted to do something to commemorate John, who passed away May 13, 2015, eight months after he was diagnosed with the disease.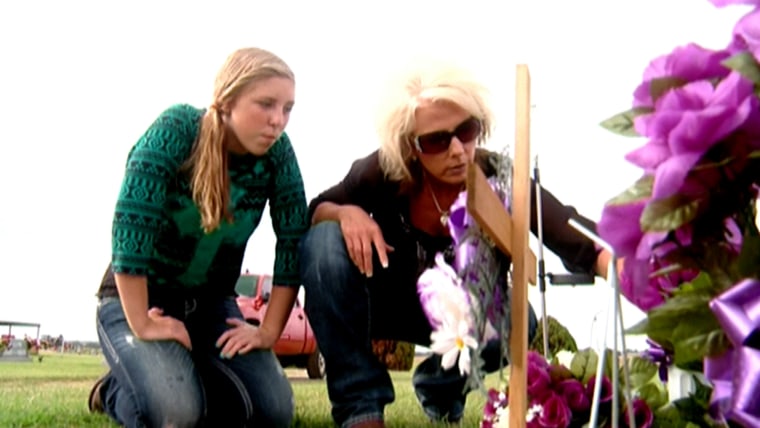 "We thought the idea of the balloons to heaven to her dad was a good idea," Sandy told NBC affiliate KFOR.
They bought a few balloons and attached a note to it asking the person who finds them to reach out to family.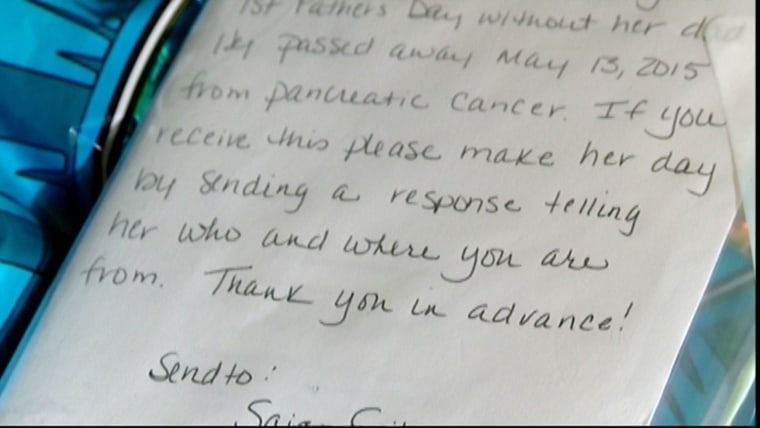 "Please God let these balloons fly for her," Sandy remember praying after the balloons got stuck in the power lines at first.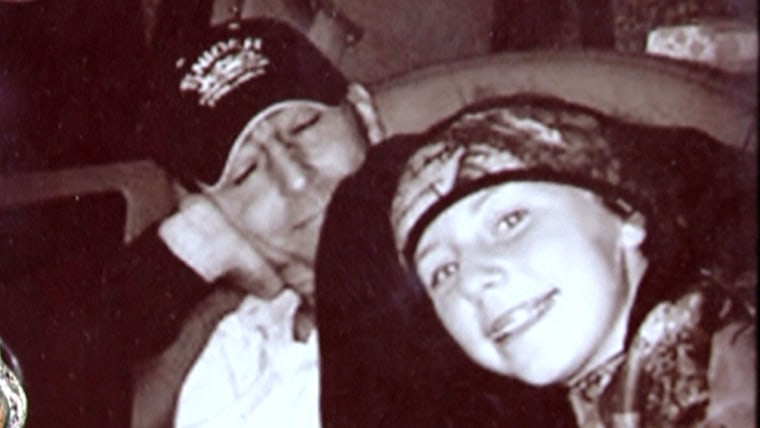 A gust of wind helped them fly and the family started on their 25-mile journey back home.
When Saige got home, a few hours later, she walked to a pasture near their home and spotted the balloons, along with their message, tangled on a fence.
"I think I started crying because it was just like it was a message from him," Sandy said. "It has given us a lot of peace... feeling good where he's at."
Follow TODAY digital dude and Hope Dealer Kyle Michael Miller on Twitter.