It's just your typical tranquil day in Kathryn Hahn's household.
"My husband is out of town. The babysitter is sick and the puppy had surgery because he ate a sock. Talking to you is my zen time," she told TODAY Parents.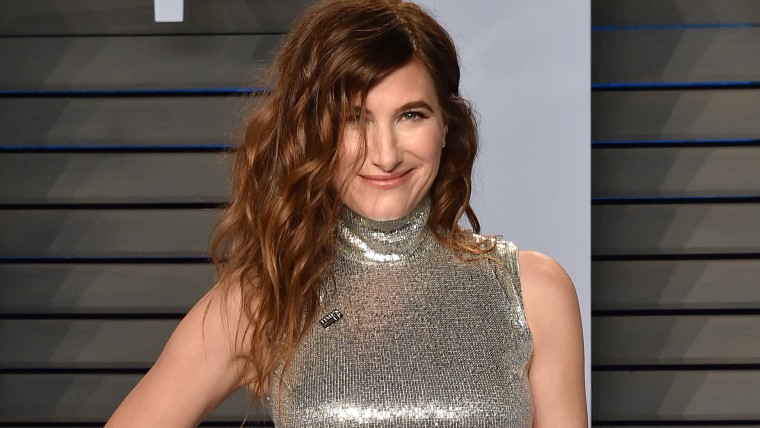 It's why the actress, who you know from the "Bad Moms" films and the Amazon series "Transparent," doesn't pretend to be the mistress of her domain. Yes, she has a rewarding career. True, she has a husband, Ethan Sandler, whom she adores. But the rest is a nonstop loop of ups and downs.
"You can have it all, but it won't look the way you thought it would look. I have a job thats fulfilling. I have a chaotic household. You have to let go of the idea of perfection," said Hahn. "You have to remind yourself that you can do it all — but you might not have to."
Having children — she and Sandler are raising daughter Mae, 8, and Leonard, 11 — forced Hahn, 44, to acknowledge that she only had so many hours in the day.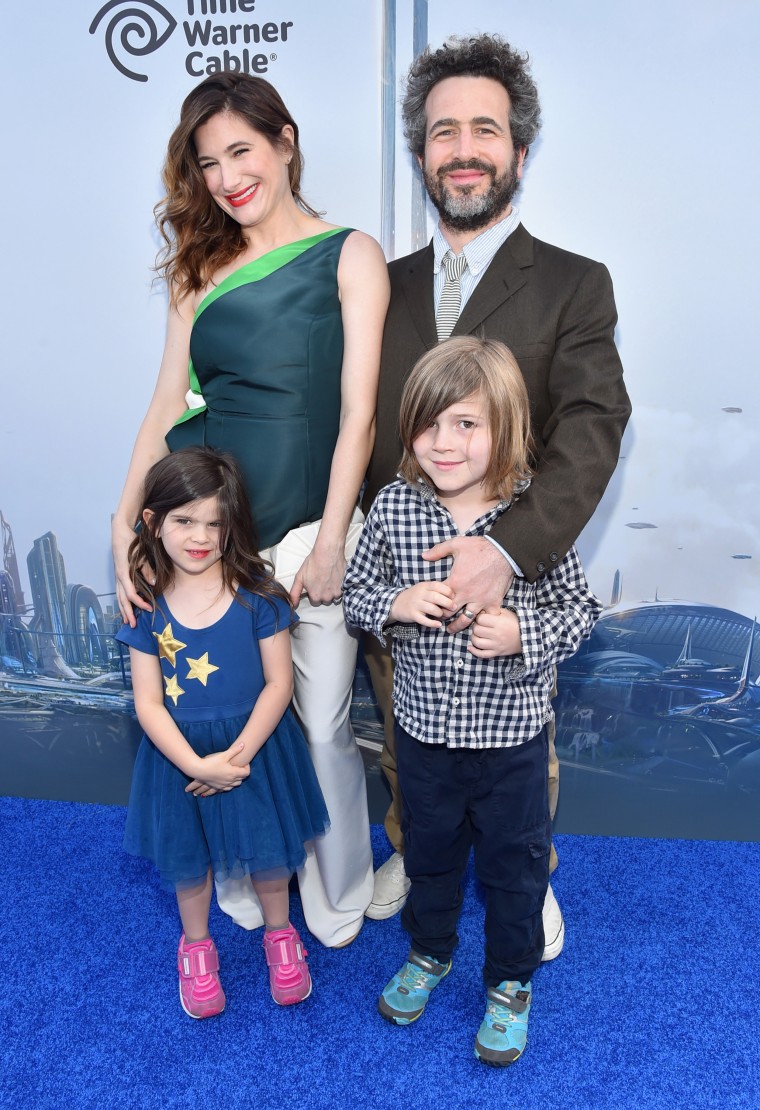 "It's just taking a breath. Chaos is a normal part of the day-to-day. I've learned to delegate, delegate and delegate, so do that if you can. I would try to do everything. And now I ask for help," she said.
Like most parents, Hahn is figuring things out on the fly.
"I have no idea what I'm doing but they're alive and hilarious," she said of her brood. "The older I get, the more after-school crap there is to do. The older they get, the more they physically need you. I'm a sherpa driving all over the place."
Still, she found time to write her first book, "My Wish for You," with her daughter. It's a lesson in never becoming cynical or jaded. Hahn got the idea during bedtime with her daughter, when Mae would share her unfiltered thoughts.
"There's such a confidence and purity to her feelings. There's something about keeping that part of her awake and alive," said Hahn.
Of course, maternal pride goes only so far. "She's not getting paid for it. I'm ripping her off," said Hahn.
Sure, Hahn has a glamorous job, collaborating with Mila Kunis and Kristen Bell. But if you assume her Mother's Day is filled with mimosas, massages and meditation, think again.
"Last year, I had gotten home the night before from being out of town," she said. "They walk in at 6:30 a.m., the dog jumps on the bed. The kids and my husband wore Renaissance costumes. They come in and tell me, 'Surprise! We're going to the Renaissance fair!' They had bought me a costume. It was the hottest day in southern California. It wound up being so much fun."
We'll toast to that.