Kristen Bell and Mila Kunis haven't had much time to even think about Mother's Day lately. They've been far too busy promoting their upcoming movie "Bad Moms."
But their husbands haven't forgotten about the big day. In fact, Dax Shepard and Ashton Kutcher surprised the stars mid-interview on "Ellen."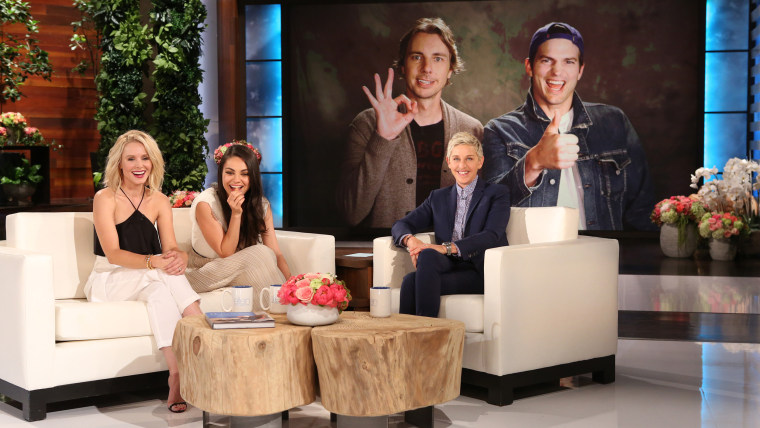 It all started with a "Happy Mother's Day" clip that only those two could deliver.
"We put babies in you!" Kutcher raved.
"You gave them to us, and we thank you!" Shepard added.
MORE: 'Bad Moms' stars get candid about mommy guilt — and the 1 line that could wipe it away
The video was a jaw-dropper for the actresses, but that was nothing compared to the surprise of seeing their sweetly sarcastic fellas — who they believed were still back home — actually walk out on stage.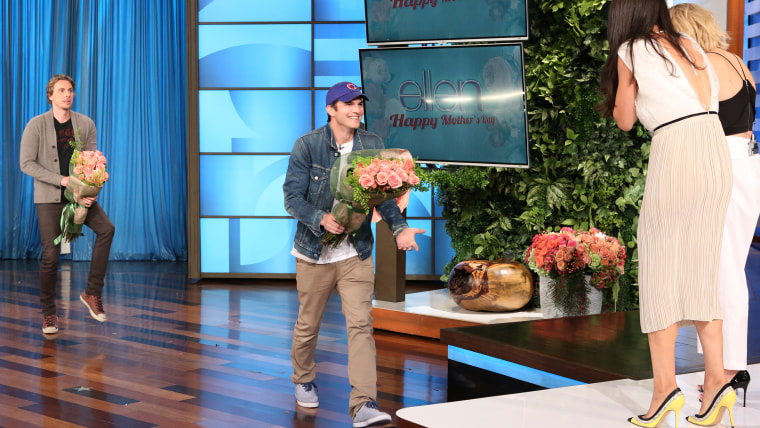 Then they all had a treat for DeGeneres in return — a racy round of the host's favorite game "Never Have I Ever."
Watch the clip to see the fun unfold!
Follow Ree Hines on Twitter.