The movie "Bad Moms" isn't really about bad moms at all. It's about real moms.
Sure, it's a fictional film, but the setup that launches the leading ladies down the path to so-called bad behavior is all too familiar to anyone who's ever felt mommy guilt for not measuring up.
And that goes for the stars of the film, too.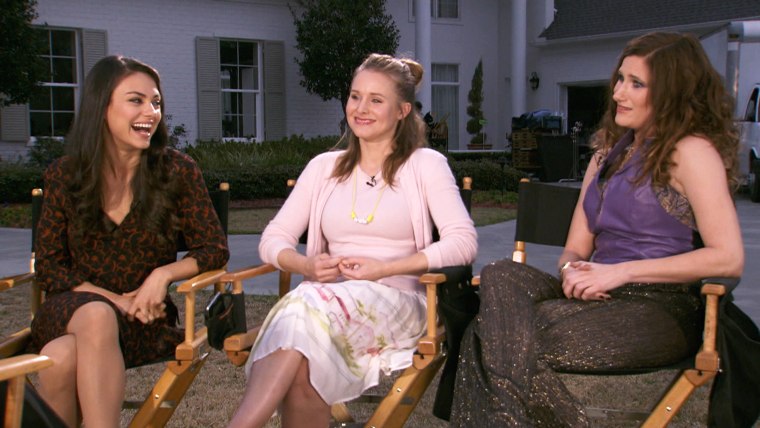 MORE: 'Bad Moms' star shares her own real-life 'bad mom' moment on TODAY
When TODAY's Natalie Morales sat down with Mila Kunis, Christina Applegate, Kristen Bell and the rest of the cast during a recent set visit, she asked them about that real-life connection.
"Well, that's what I loved when I read this movie," Bell said. "I was like, "Oh, my God! It's poking fun at this unrealistic, unattainable, idea of being a perfect mom that we've all felt."
And there's simply no such thing as a perfect mom.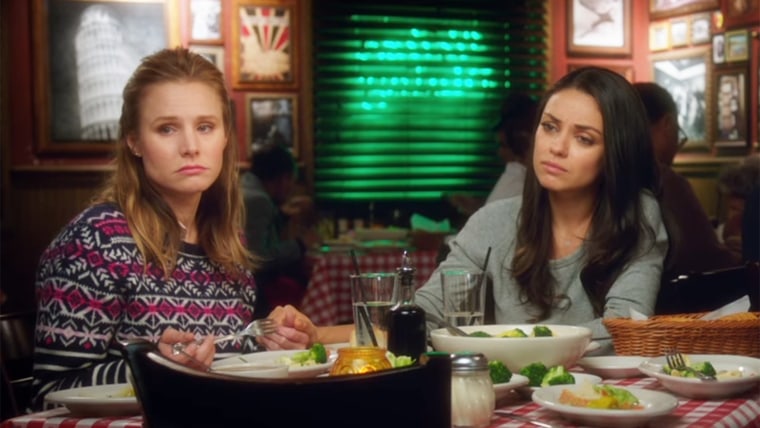 "I've had to leave my kid and say, 'I'm going to work,' and her, like, throwing herself on the floor," Applegate explained, recalling on of her own "bad" moments. "And you feel like, 'Oh, my God!' You know? 'I am so sorry. But we need to eat,' is what I say to her. 'You want to eat food, kid?'"
MORE: 'Bad Moms' movie trailer promises hilarious glimpse into mom life
Kunis thinks the problem isn't really about behavior. It's about "information" — as in, too much of it.
"It gives you a comparison headache," Bell agreed.
But maybe it wouldn't be so bad if mommy blogs and parenting sites added just one simple guilt-zapping line to all that info.
"Every single one of those websites should start out with, like, a sentence saying, 'As long as you love your kid, you won't fail," Bell added.
And that might just be the most important information any mom could have.
"Bad Moms" opens in theaters nationwide July 29.
Follow Ree Hines on Twitter.