Back to school means a fresh start. For students, it's a chance to make a new impression. So what if you dressed like a hopeless wallflower last year? That was then -- this is now!
For moms as well, it's a time to rock a few new outfits and dazzle the other ladies when picking up the young'uns. It's a chance to turn some heads and maybe even land that coveted "how does she do it?" accolade.
But what about the dads?
For working fathers and stay-at-home dads alike, the desire to look our best is just as relevant. Whether we're bounding to the office with a purposeful stride or dropping off our kids at grade school before fetching a leisurely coffee, we may not show it, but we're just as concerned with looking sharp, fashionable and – if at all possible – cool. Here are few items on offer this fall that might help some dads-on-the go jazz up their back-to-school style.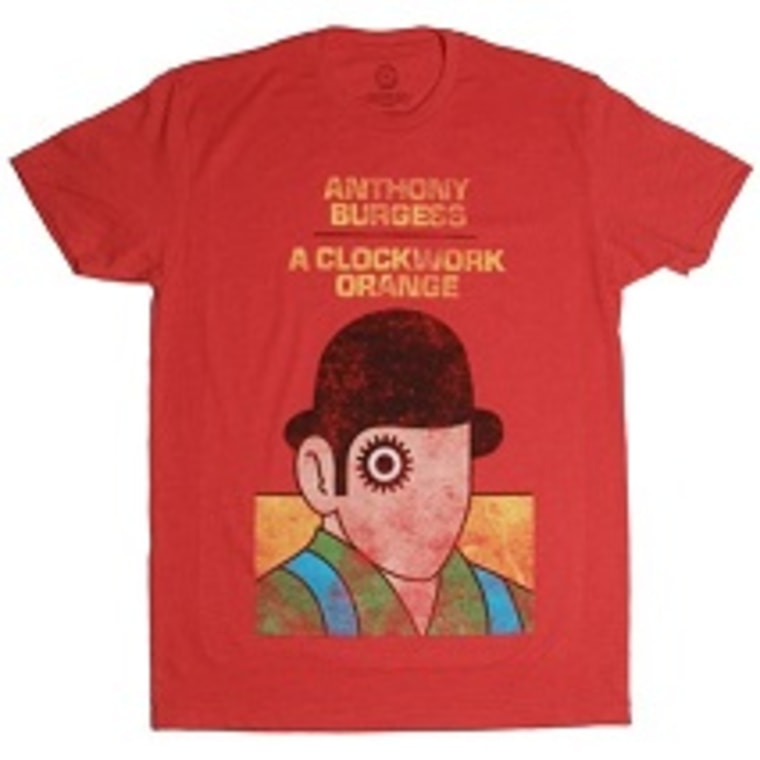 Some might consider T-shirts that scream slogans or come emblazoned with the jagged font of an age-old heavy-metal band inappropriate for the tot-minding set (although some dads, myself included, scoff at that notion). For those still inclined to sport a T-shirt in the graying-temple years, there's a new line of tees that highlights a slightly more highbrow brand of fandom than that form-fitting, Shroud-of-Turin-thin Judas Priest T-shirt you're still holding onto from eons past.
Out of Print is a forward-thinking clothing company that lovingly features the iconic covers of literary classics on their shirts, from Herman Melville's "Moby Dick" to edgier fare like Anthony Burgess' dystopian masterpiece "A Clockwork Orange." They're smart, stylish, and even serve a good cause. Not only will a Jack Kerouac "On the Road" shirt showcase your fine taste in Beat literature, but proceeds from your purchase go to donating a book to Out of Print's partner charity, Books for Africa.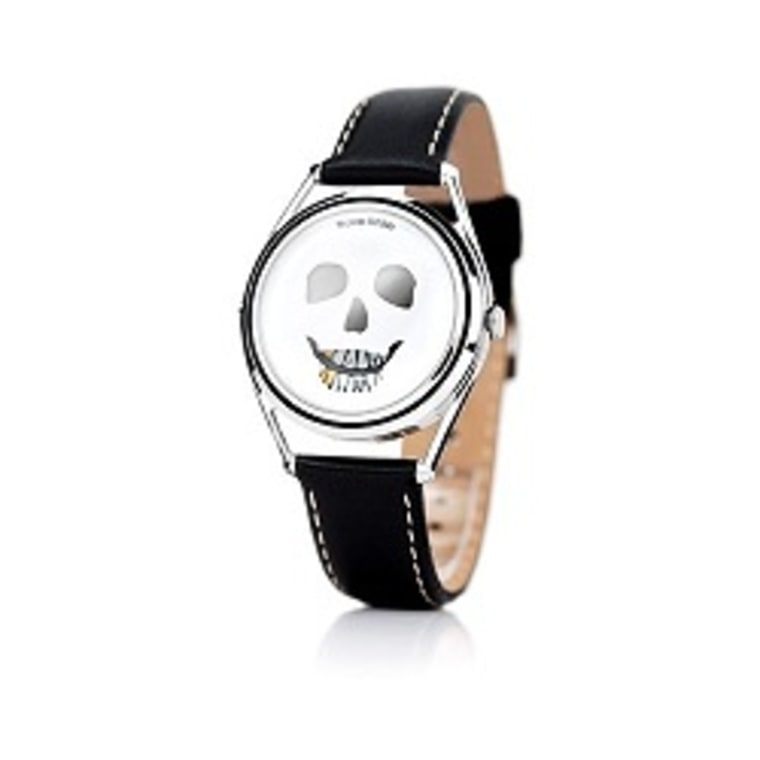 Whether you're a tight-suspendered office drone in a climate-controlled cubicle farm or a latte-sipping stay-at-home dad evading glares from bemused moms and bored nannies at your local playground, you're still going to need to know the time. Who says your wristwatch can't make its own statement? Scottish company Twisted Time offers a wide range of watches that are "modern, reasonably priced yet high quality." More to the point, they're really cool. Check out, for example, "The Last Laugh" by Mr. Jones Watches.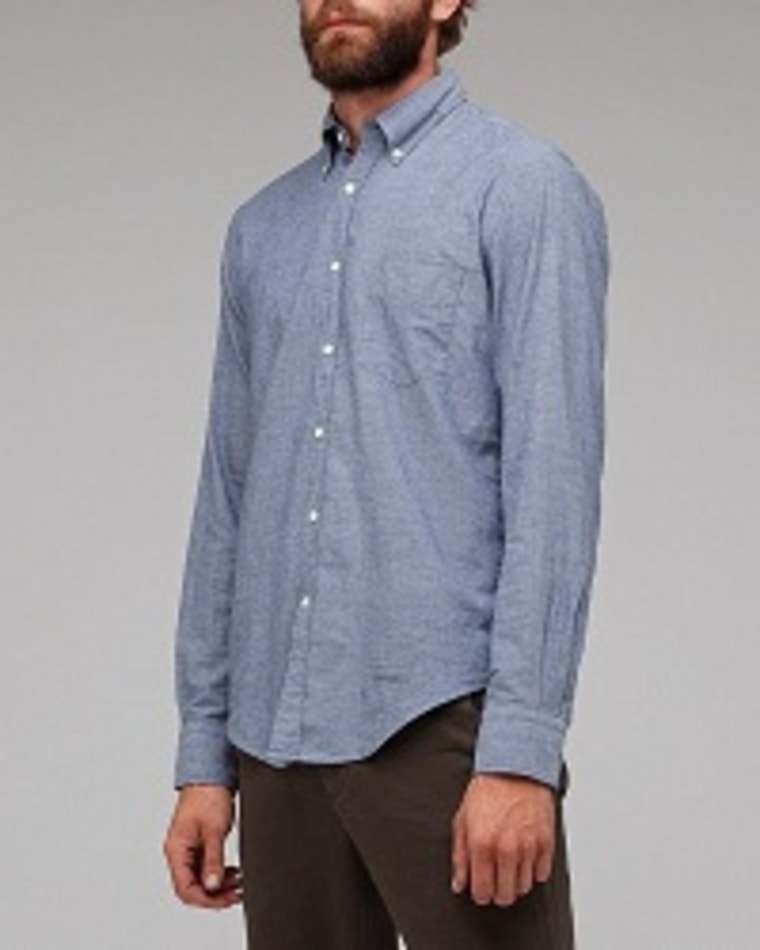 Madras need not be relegated solely to people named Biff, or those who insist on using summer as a verb. Those still smarting from the stigma of its association with all things preppy should lighten up, stop living in the `80s and check out these great button-downs from Gant. They're lightweight, versatile and classic (with or without a country club membership).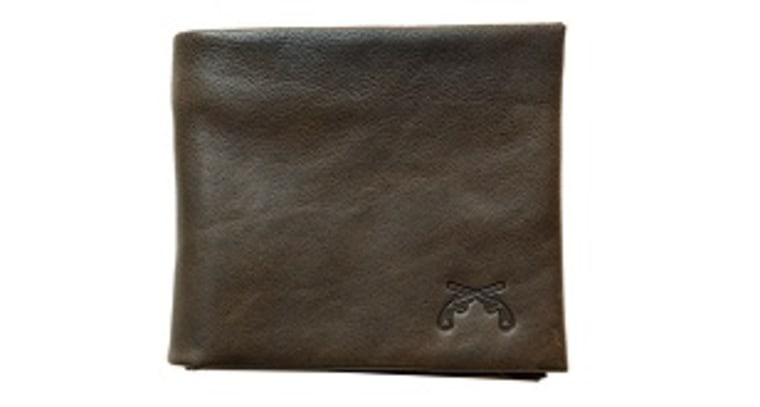 Even if he doesn't have any actual dough to put in it, a man should have a good wallet – not that shredded nylon-and-Velcro piece of crap you kept your beer money in during college. For an air of rugged class, might we recommend Maxx & Unicorn's limited edition horsehide bi-fold wallet. This stately item is made from "a single piece of vegetable-tanned Italian horsehide that's folded and held together by a little smartly placed adhesive." Even if all you're doing is buying a juicebox for your 5-year-old, flashing the wallet's crossed-pistols stamp ("an emblem lifted from one used by WWII military police – delivering just enough bad-ass flair") should sate your inner swashbuckler.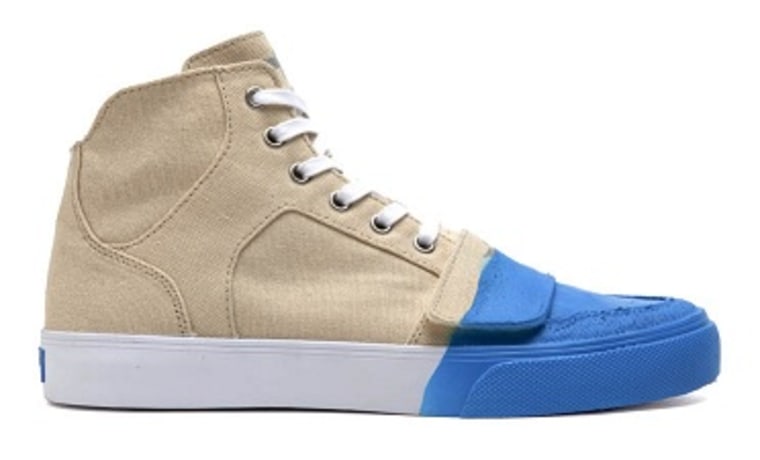 Ask any woman: You can tell a lot about someone from looking at their shoes. For many guys, footwear can be an afterthought, others fetishize their kicks to an extent that would make Carrie Bradshaw blush. But for those of us in the middle, it's still possible to wear shoes that bridge the chasm between functional and fashionable. Check out the Cesario XVI Blue Dip sneaker. Though at first glance they may look like you kicked a Smurf in the ass, these haute high-tops are stylish and practical, with a fun dash of unexpected color.
What fashion tips would you share with dads looking to get their style on? Let us know.
Related:
High fashion at low prices - coming to a mall (or website) near you 
Old Navy Ts get A in team spirit, but F in grammar
Cool for school buys: Fun rompers, trendy jeans