/ Source: TODAY Contributor
America is no stranger to watching gymnast Aly Raisman compete — or to watching her parents, Ricky and Lynn Raisman, watch nervously from the stands.
As the Team USA gymnasts took the floor in Rio last night, the Raismans could be seen squirming and holding their breath, visibly anxious to see their daughter — hopefully — succeed.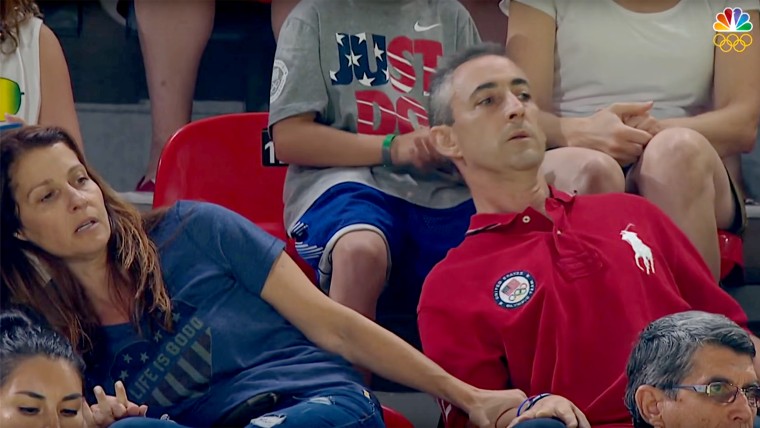 Aly Raisman brought gold and bronze medals home from London in 2012, where her parents were also seen watching their child with apprehension and anticipation that garnered them their own round of media coverage.
WATCH: Raisman parents on edge again on NBCOlympics.com
On a Rio edition of What's Trending TODAY, the anchors discussed the Raismans' anxious way of spectating, also commenting on the stream of tweets that were sent about the couple and their parenting during the competition.
Fan site SBNation tweeted photos of the couple, saying, "Give Aly Raisman's mom and dad the gold medal in parenting."
RELATED: Watching your child compete: The agony and ecstasy of Aly Raisman's parents
Humorous tweets about the couple appeared throughout the evening, with many commending the Raismans for their support of their daughter.
"That is such a hard event, but it was her parents who seemed to feel the most uneasy," said Matt Lauer. "They were shifting their weight, they were moving back and forth in their seats, the agony written all over their faces."
The Raismans' rapt attention paid off. Aly Raisman — along with teammate Simone Biles — will advance to the all-around final, taking place later today.