Ali Fedotowsky and Catherine Giudici both looked for long-lasting love on "The Bachelor" (Giudici found it, Fedotowsky did not), and both women got pregnant around the same time — but that's where the similarities stop. In the June issue of Fit Pregnancy and Baby, the first-time moms-to-be revealed that, despite having due dates that are only a week a part, they've had very different pregnancy experiences.
While Giudici, who is expecting her first child with husband Sean Lowe, said she is struggling to accept her changing body — even refusing to buy maternity clothes until halfway through her pregnancy — Fedotowsky has embraced her baby bump.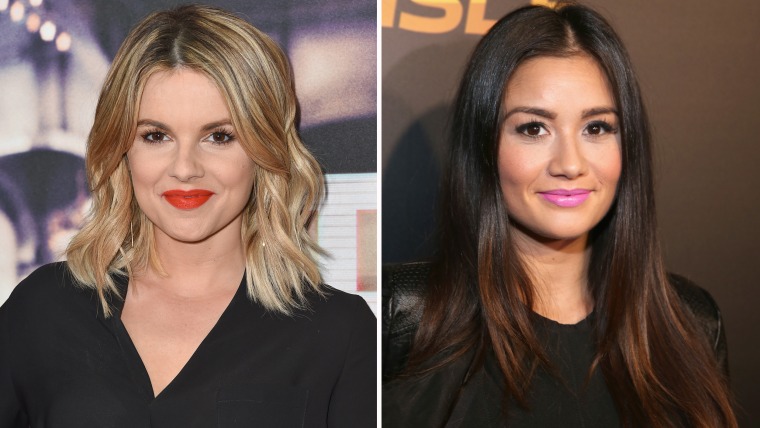 "I'm all about my growing belly," said Fedotowsky, who is expecting a baby girl with fiancé Kevin Manno. "I feel sexier now than ever before, partly because Kevin writes me notes every single week about how beautiful I am."
While Giudici's pregnancy came as a surprise to her and Lowe, Fedotowsky said that she and her fiancé were actively trying to get pregnant for several months. After Fedotowsky experienced a very early miscarriage, she said their desire to be parents grew stronger.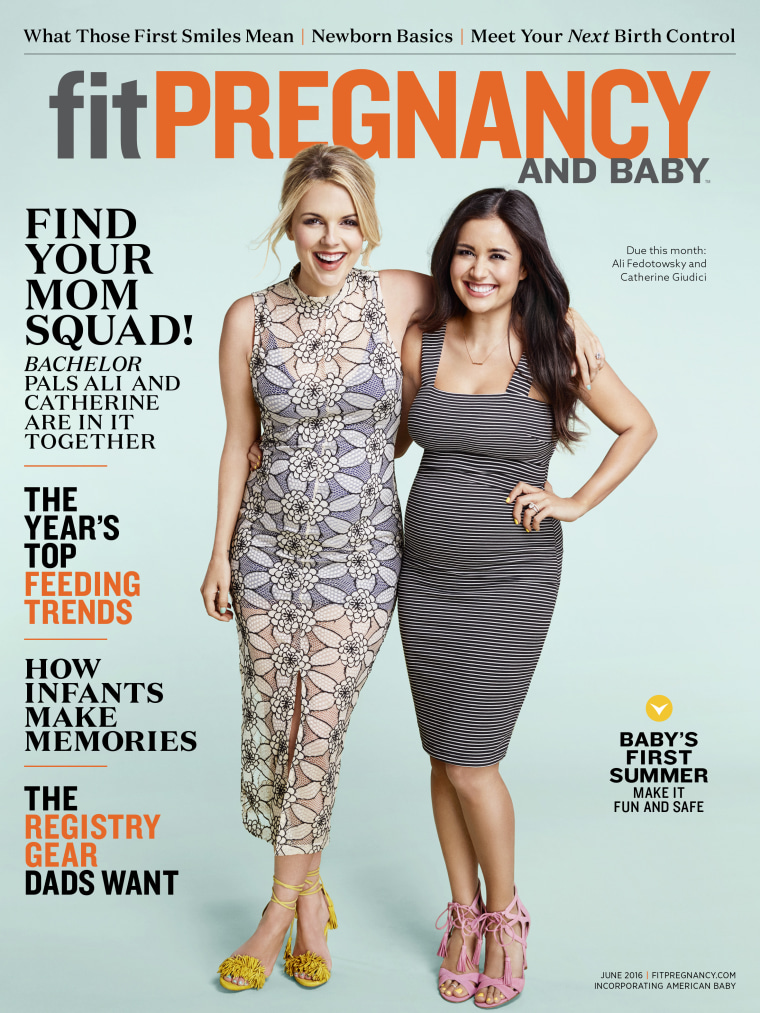 "I just wanted a baby so badly — nothing about that time was romantic," she said. "When I finally got a positive result, I jumped around the house, listening to Justin Bieber's 'Baby.'"
Giudici didn't have the same reaction to finding out she was going to be a mom. The 30-year-old reality star said she was shocked when a routine pregnancy test came back positive.
RELATED: It's a girl for former 'Bachelorette' Ali Fedotowsky and fiance!
"Whenever I feel weird, I take [a pregnancy test] — and they're always negative," she said, adding that it was Lowe who discovered that the test was positive. "I had to look at the test myself, because I'd never seen a positive before. Then we both looked at each other and had no idea what to do or say … Inside, I was thinking, 'Oh, crap, we've got to be adults now.'"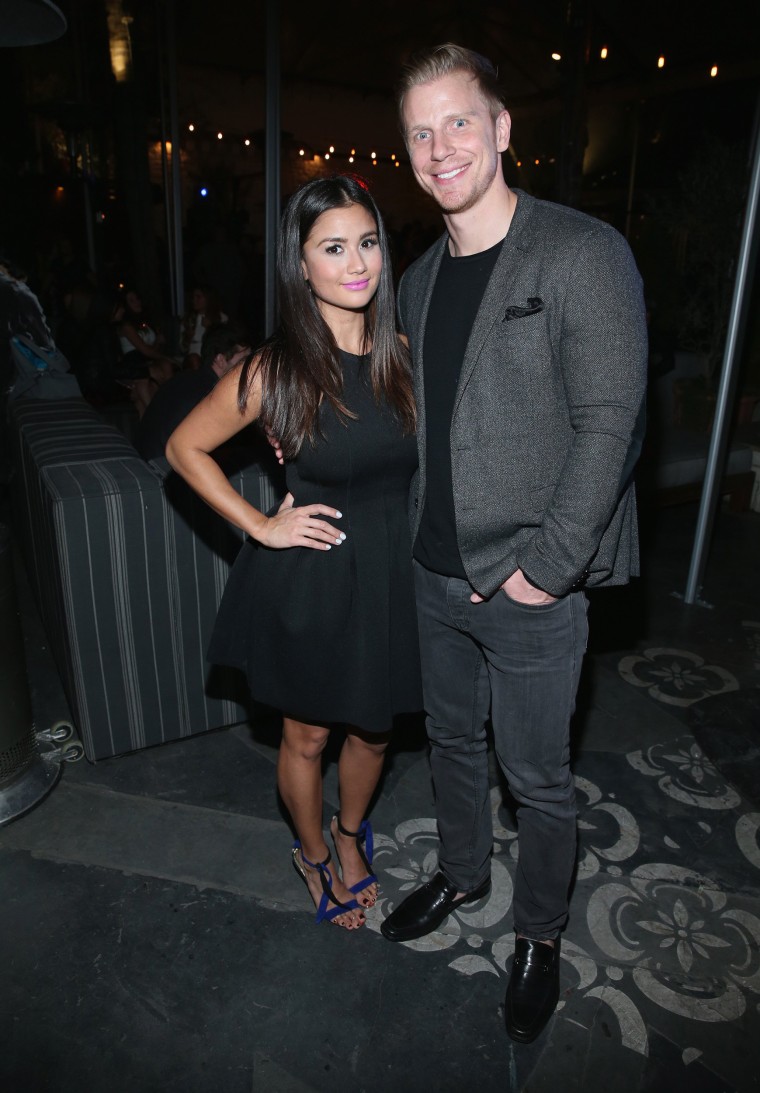 Although the women live in different parts of the country — Fedotowsky resides in Los Angeles while Giudici lives in Dallas — they've been able to lean on each other during the hard times in their pregnancies. For Fedotowsky, that meant getting through a first trimester full of morning sickness while her friend experienced no symptoms. For Giudici, it's been looking to Ali (who says she and Manno are "so ready" to be parents) for guidance.
RELATED: 'Bachelor' couple Catherine and Sean Lowe open up about becoming parents
"There's not one ounce of me that's ready," Giudici said, adding that she and Lowe are waiting to find out their baby's gender. "We haven't done a single thing to prepare for the fact that we're bringing a new human into our house and lives. Instead, we're relishing our time together and doing whatever we want while we still can, like taking naps and bingeing on Netflix."
Both women agree that their baby bumps are about the same size, but they argued over who made for a cuter pregnant woman while being photographed for the magazine's cover.
"Our due dates are so close, our pregnant tummies look exactly the same," said Fedotowsky, who is due on July 13.
Guidici, who is due on July 5, disagreed.
"No. Ali's carrying so much cuter than me," she said. "She's taller than me."
"Catherine, you're nuts," Fedotowsky replied. "You're the cutest pregnant person ever."
Even after Fedotowsky and Giudici give birth this summer, there will still be more "Bachelor" babies on their way. Former "Bachelorette" stars Jillian Harris and Emily Maynard are both expecting babies in September, while Desiree Hartsock and her husband Chris Siegfried, whom she met during her season of the show, recently announced that they will welcome their first child in October.