/ Source: TODAY Contributor
Add a newborn baby to any scenario and chances are, things will be unpredictable and just a little chaotic. So when first-time parents Mark and Shayna Resnick took their 10-day-old son, Asher, for his first photo shoot, the pair says they were expecting some sort of blowout.
What Resnick didn't anticipate was that his tiny son would pee, poop and throw up on him during the shoot — resulting in a now viral photo of baby Asher, lying on his dad's back, fast asleep after just having pooped all over his unsuspecting father.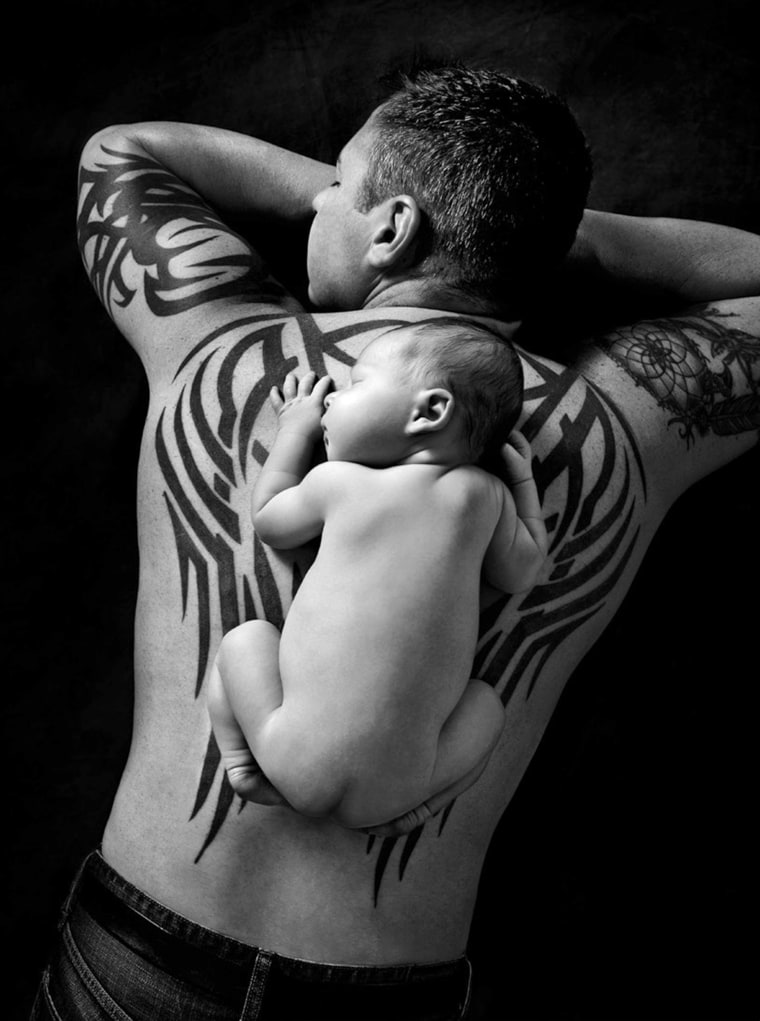 "After trying for an hour (to take photos) with him being fussy, we finally had Asher relaxed and in a perfect position on my back," said Resnick. "He decided to let it rip — like a loud cannon— and covered my back and jeans. I couldn't stop laughing and I was sure it was dripping down my legs inside my jeans. Funny thing is, I just knew it was going to happen. I was joking about it all day — I just knew it."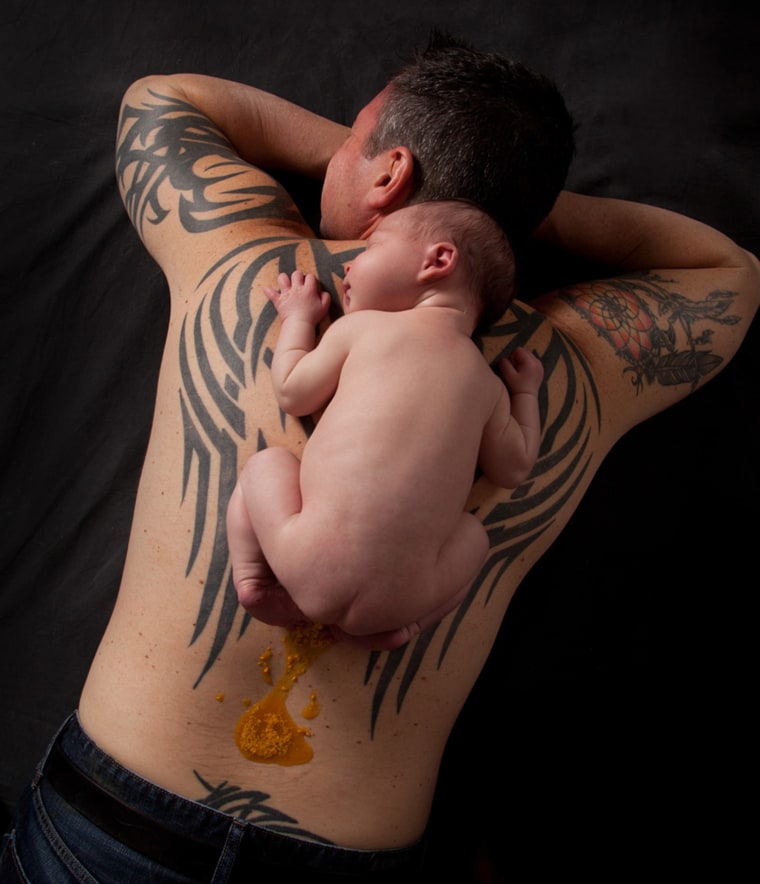 Resnick, who lives in Sarasota, Florida, shared the photo on the Life of Dad Facebook page, at his wife's urging.
"We've been watching that site for some time now— the site has a lot of great fatherhood moments – and thought it was a perfect fit," said Resnick.
To date, more than 60,000 Life of Dad readers have liked the post, with thousands posting comments to share their own stories about being pooped on by their kids, both on and off camera.
Gigi O'Dea, the photographer who shot the viral photo, says she was shocked to learn that her image had received so much attention.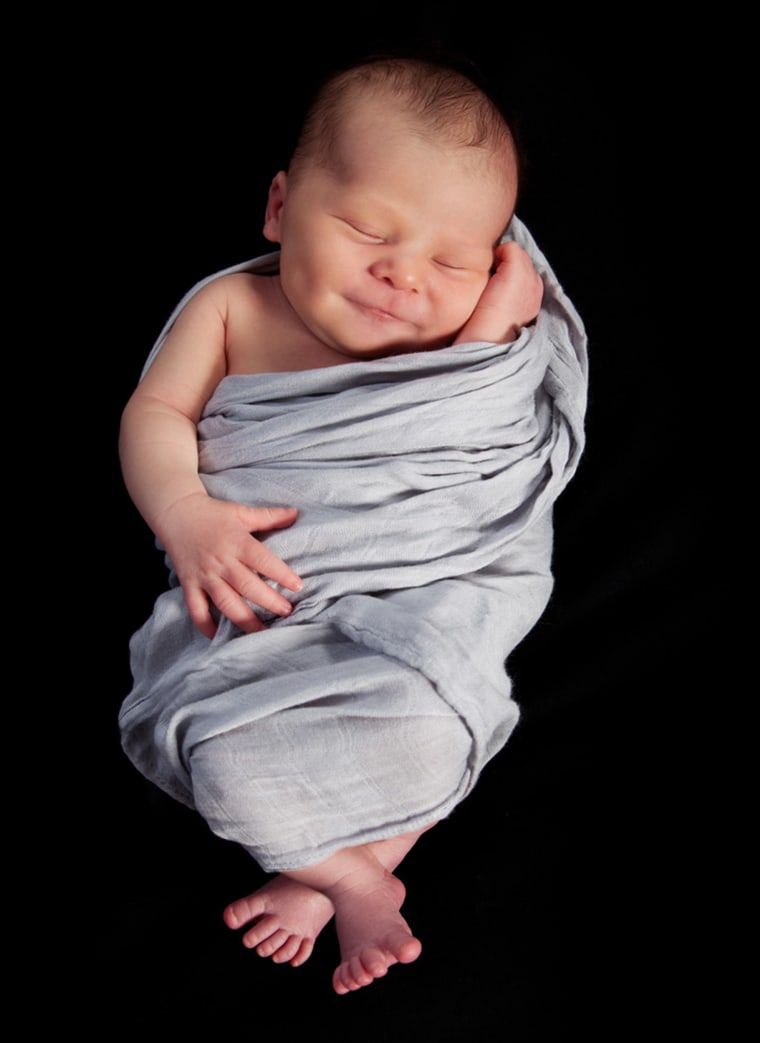 "I guess almost every parent can relate to the image, as everyone wants to tell their war story about a similar experience they have had as well," said O'Dea.
In addition to spending the last eleven years photographing babies, O'Dea has been a Neonatal Intensive Care Unit (NICU) nurse for twenty years, leading her to call babies her, "area of expertise."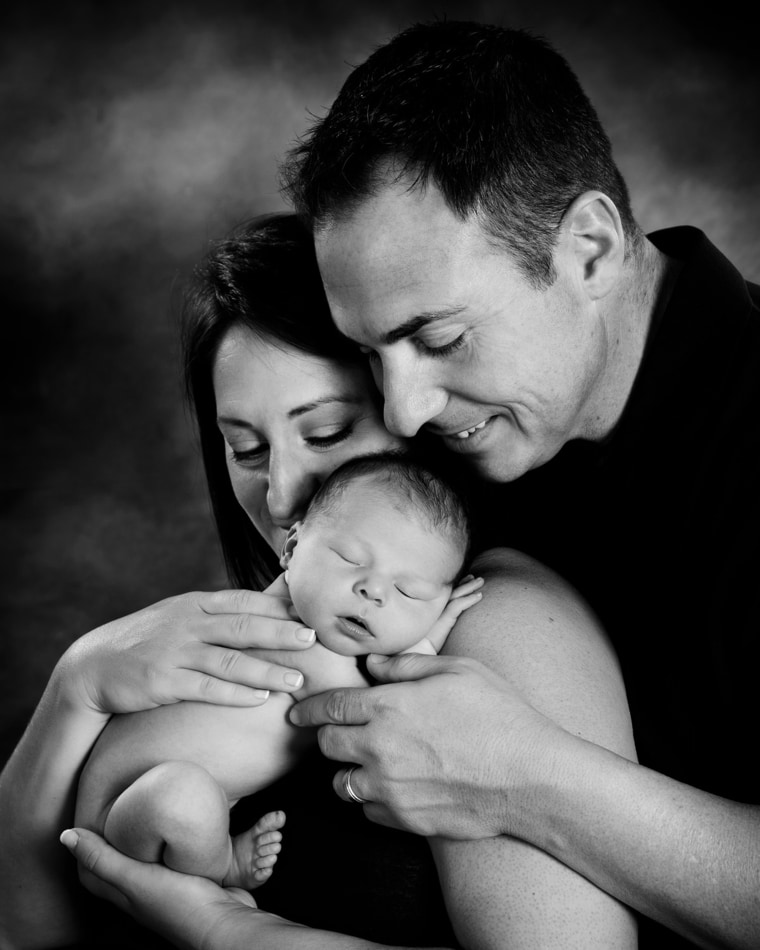 "It would be out of the norm for me to have a shoot in which a newborn did not have some kind of accident during the session," O'Dea told TODAY Parents. "It is usually not this pronounced, and I have never had a baby pee, poop and spit up in one shot. As Dad called it, it was the 'trifecta.'"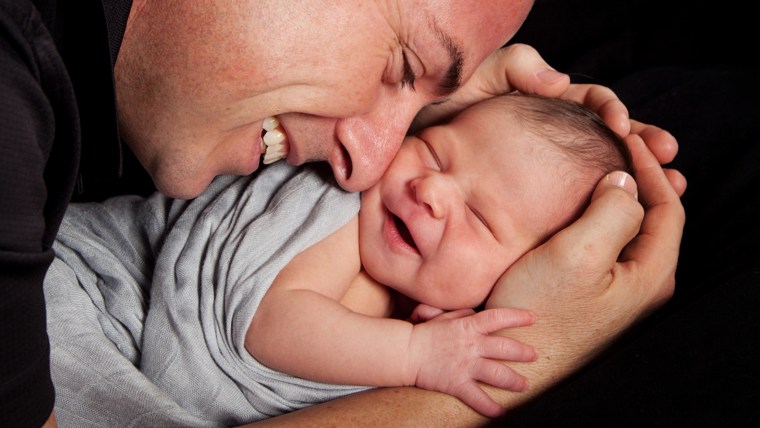 O'Dea says Resnick's shoot was one of her most enjoyable ones yet, adding that in spite of the pooping incident, she was able to capture several smiling images of little Asher, who is now nearly three weeks old.
"Never have I had such a happy baby before. He was probably scheming the whole time."