We love it when a meme give us the full-on giggles. It's happening with the latest from MommyShorts blogger Ilana Wiles, who has introduced Baby Suiting, a.k.a. #babysuiting.

Yes, it IS what you think. Little babies dressed for the board room. Peanuts in power suits. Baby wolves of Wall Street.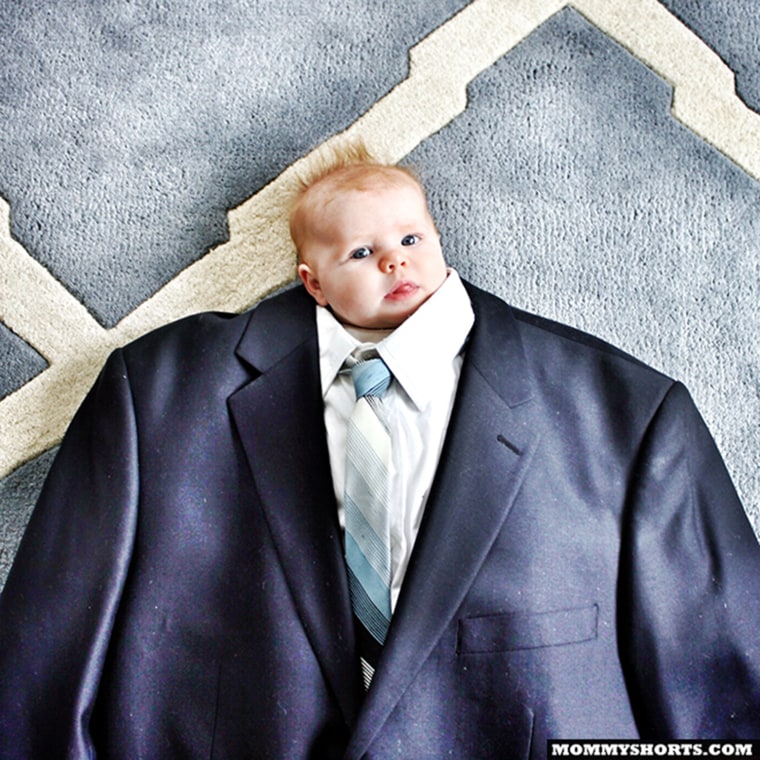 Wiles is the one who last year gave us #babymugging, featuring babies in coffee mugs. That meme went so viral that it even became a question on Jeopardy. (Which no contestent got right, by the way. The answer: "What is baby mugging?" ) 
With baby suiting, Wiles even includes a 4-step tutorial on how to do it. Not surprisingly, you start by assembling a button down shirt, suit jacket and tie. Lay it on the floor. Then insert baby.  
The results look like this.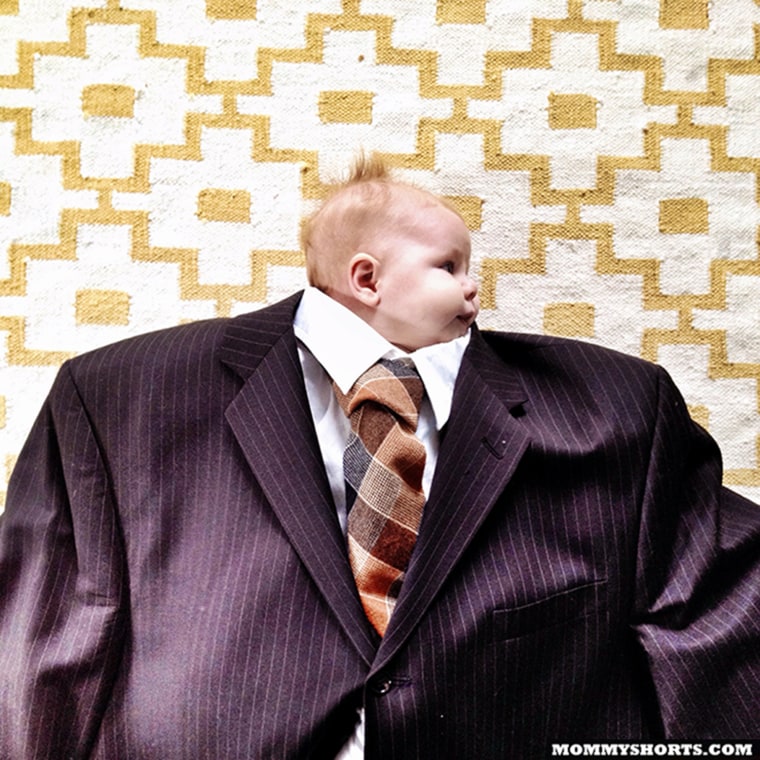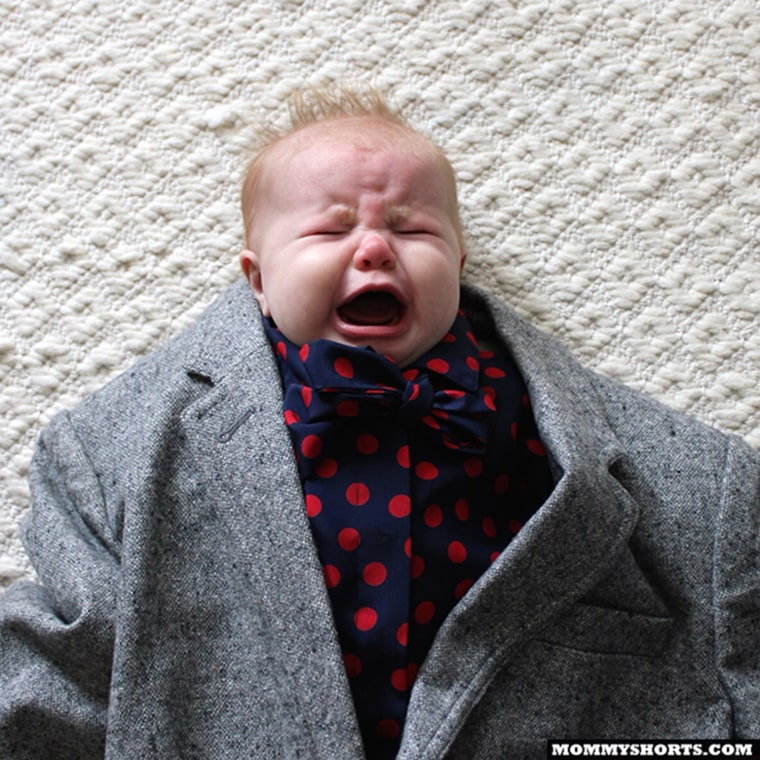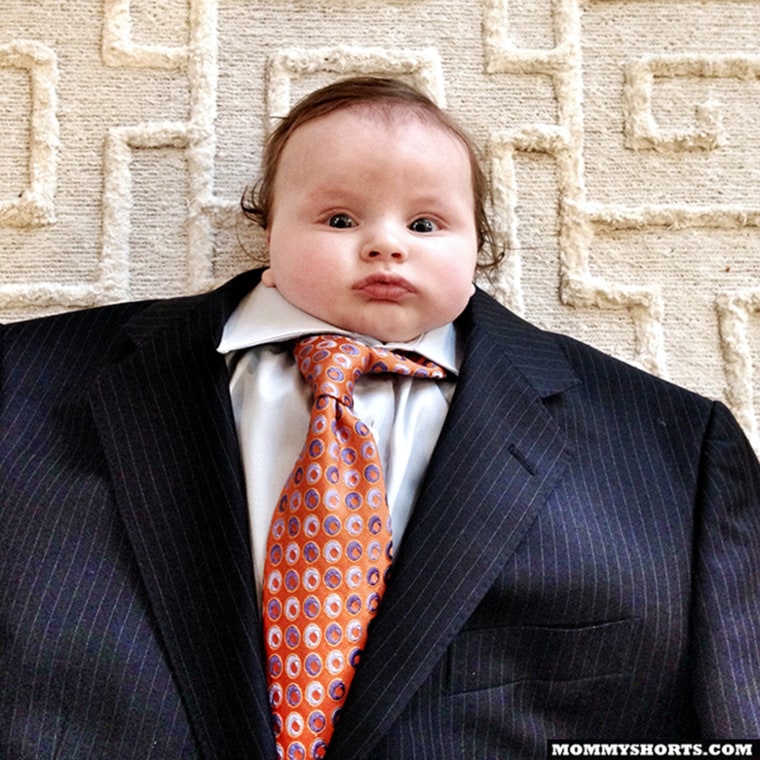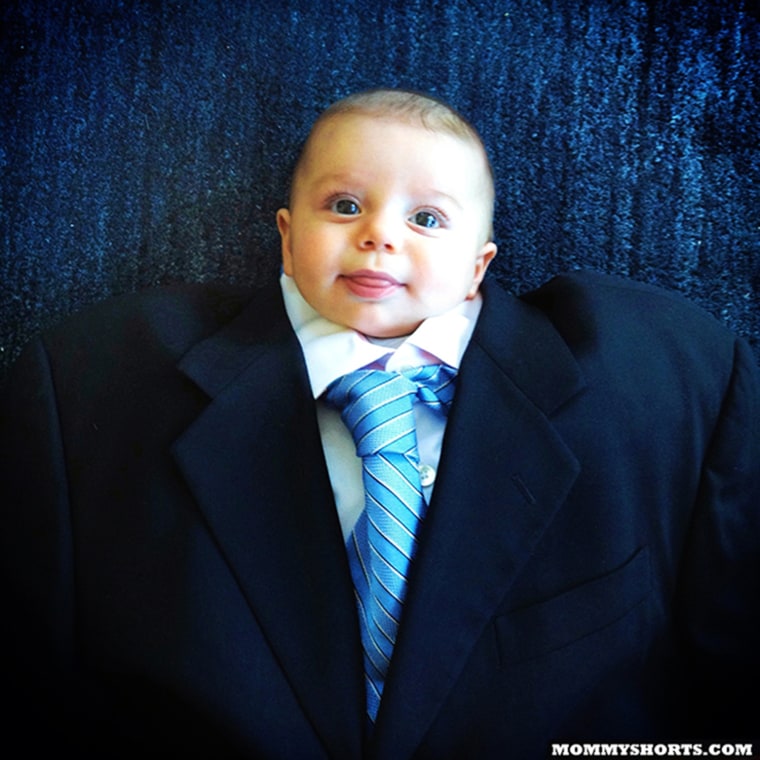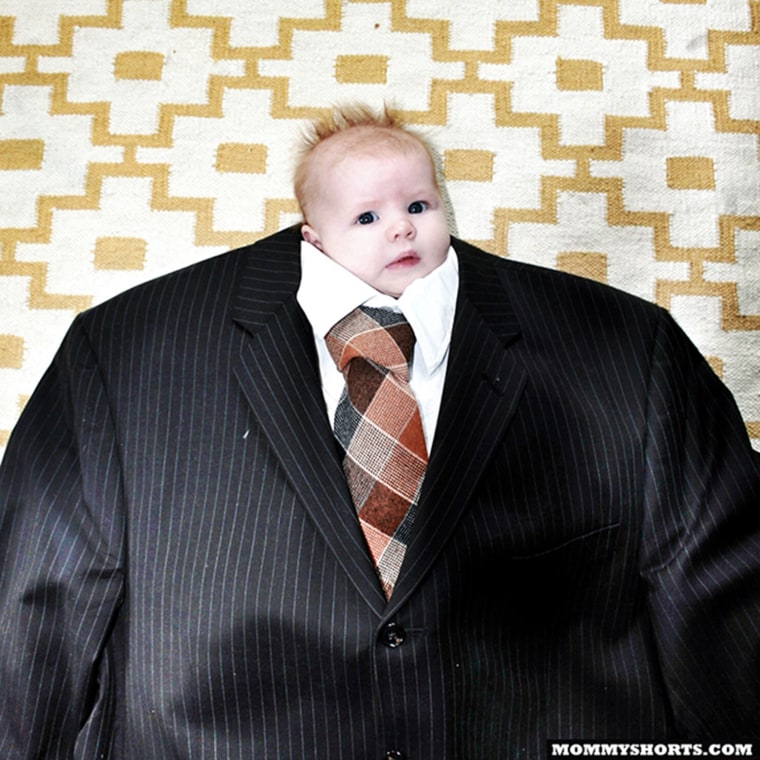 We want to see your examples of #babysuiting. Please share them on our TODAY Moms Facebook page or tweet them to @TODAYMoms.