Identical twins can often elicit confusion among those who can't tell them apart. But one 10-month-old named Felix had perhaps the best reaction to twins yet.
In a video posted by Dainius Sileika, little Felix is seen meeting his mother's twin for the first time. And his reaction to meeting his aunt is simply priceless.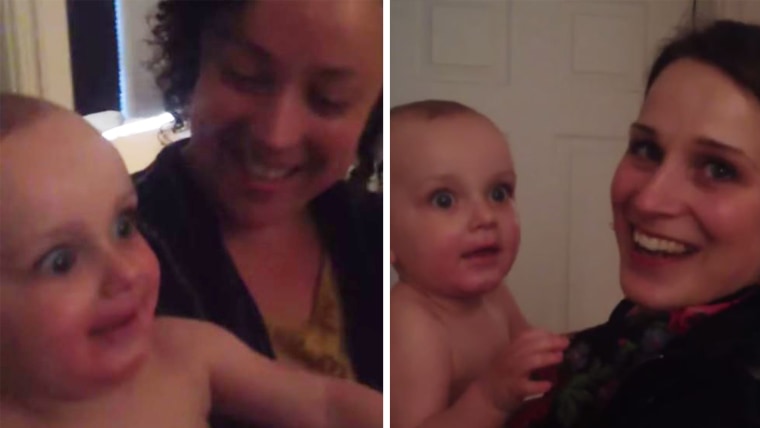 With wide eyes and a big smile, baby Felix looks back and forth between his mom and aunt.
"I don't think he knows what to do," his aunt Steph says.
While he may not know what to do, those eyes really spoke for themselves.