Have you noticed that most of the up-and-coming female stars in Hollywood have ordinary names like Anne and Amy, Emily and Emma, while many of the hot young Hollywood hunks have unusually interesting and cutting-edge appellations like Chord and Chace?  Most of them are their actual birth names — and a few have already had an influence on baby names.  Here are the most noteworthy hot guys with cool names, soon to be heard at a nursery school near you.
Chace Crawford
Chace (born Christopher Chace) hit it big as Nate on Gossip Girl in 2007 — and the unique spelling of his middle/acting name did too: Chace entered the popularity list in 2008, and by the following year it was Number 528, an accepted alternative to the conventional Chase.
Cam Gigandet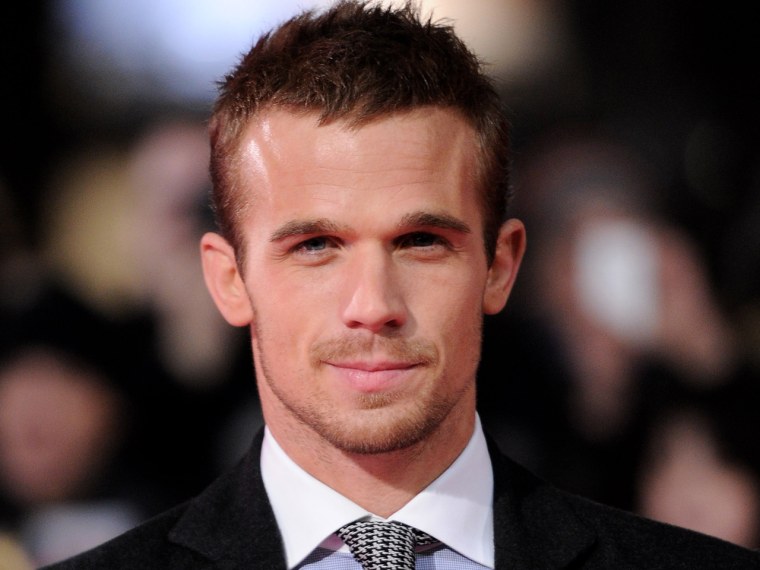 Yes, he was christened Cameron, but Cam makes a catchy and cool stand-alone stage name.  As "tracker" vampire James, he was a Twilight hottie, and you might also recognize him from his appearances on The O.C., CSI: Crime Scene Investigation and Never Back Down.  He's a regular winner of Teen Choice, Rising Male Star and "One to Watch"-type awards.
Chord Overstreet

Cute blonde Chord Overstreet, aka Sam Evans on Glee, was born, not surprisingly, into a musical family—he has a sister named Harmony.  He's explained his unique moniker thusly: "I was the third child born in my family, and there are three notes in a chord, so that's how they came up with my name."  It could possibly strike a chord with other musical parents.
Benedict Cumberbatch
The distinctive looking, classically trained Benedict Timothy  Carlton Cumberbatch has already embodied some iconic literary characters, including Sherlock Holmes and Dr. Frankenstein.   His sophisticated saint's name is beginning to be considered by parents looking for an alternative to the more common Benjamin.
Armie (Armand) Hammer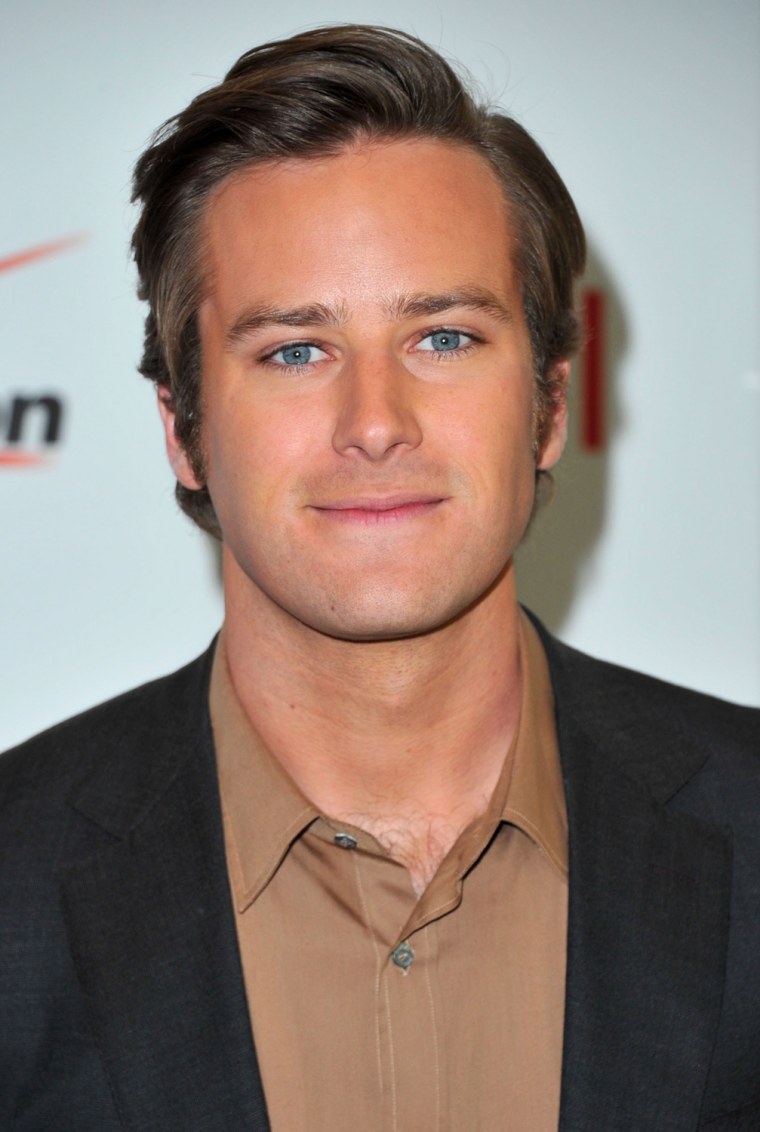 You might go by your nickname too, if your full name, Armand Hammer, was associated with your famous same-named oil tycoon/philanthropist great-grandfather.  Armie's breakout roles have included featured parts in Veronica Mars, Justice League: Mortal (as Bruce Wayne/Batman), The Social Network, J. Edgar, and as the handsome prince in Mirror, Mirror.
Channing Tatum
Former model and dancer Channing Tatum (his real name) has starred in such films as The Vow, 21 Jump Street and Magic Mike. He's brought some muscle and sex appeal to his somewhat stuffy surname name, to the point where it jumped onto the popularity list at Number 645 in 2010.
Columbus Short

Not as well known as some of the others here, Columbus Keith Short inherited his unusual name from his dad.  He's a multi-talented choreographer, dancer, actor and singer with both stage and TV credits.   As a first name, Columbus makes an intriguing possibility, with its historical and geographical cred.
Kellan Lutz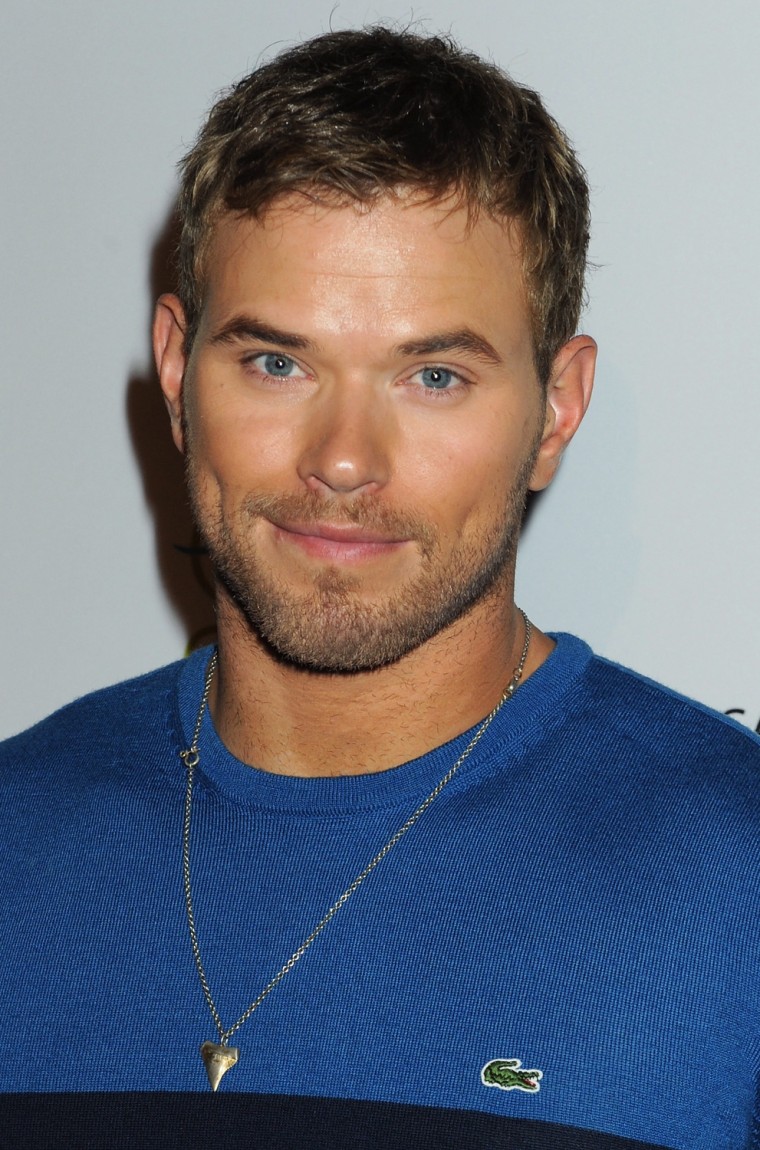 Model/actor Kellan Lutz is best known as the vampire Emmett Cullen in The Twilight Saga, playing the protective big brother role in the family.  Thanks in part to Lutz, the Irish name Kellan has been zooming up the charts, entering at Number 883 in 2007 and now at 363 — almost neck-and-neck with the Kellen spelling.
Penn Badgley

Penn Badgley is another Gossip Girl alumnus — he played Serena's love interest Dan Humphrey—who used the show as a stepping stone to a movie career.  Previously associated with comedian Penn Jillette, Penn is a simple, evocative name that could see wider use.
Shia LaBeouf
Shia (rhymes with hiya) LaBeouf got his start on the Disney Channel before moving on to more adult roles in movies like Disturbia and Wall Street: Money Never Sleeps.  He inherited his distinctive Hebrew first name from his Polish-born comedian maternal grandfather.
Skandar Keynes
This young newcomer (he's still a student at Cambridge), who has hadleading roles in all three Chronicles of Narnia films,  is a descendant of both Charles Darwin and John Maynard Keynes, and has a mother named Zelfa and a sister Soumaya. Born Alexander Amin Casper, he uses an Iranian nickname for Alexander as his professional tag.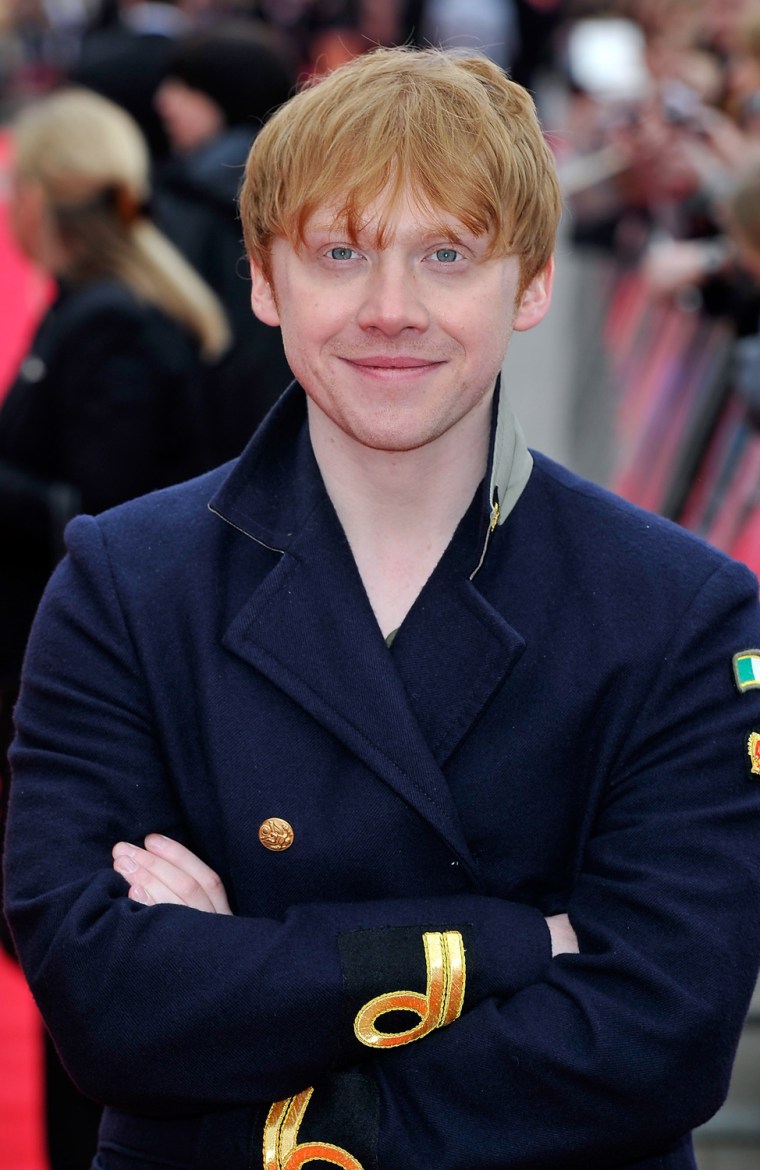 Rupert Grint
As Ron Weasley, red-haired Rupert Grint was part of the triumvirate that ruled the Harry Potter franchise.  Though not uncommon in the UK, Rupert peaked in the US in 1899 and has hardly been heard since the fifties.  But Grint and a few others have turned it from stodgy to stylish.
Click here for a slideshow of boy name inspiration!