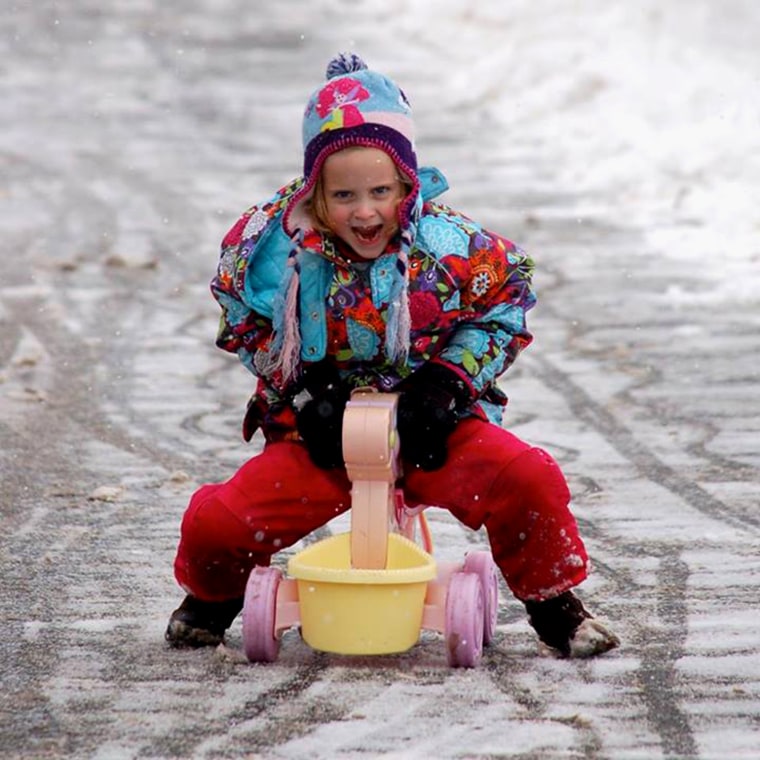 Baby, it's cold outside.
The blast of arctic air currently covering much of the country has closed schools across the nation and left some parents, who suddenly find themselves cooped up inside with the kids, in search of quick cures for cabin fever. 

If it's not too cold to go outside, by all means bundle up the kids and build a snowman. But if you're stuck indoors, many parents say books, board games, movies and video games are go-tos for bored kids.  
For Susan Pritchett of Columbia, Mo., it's day three of being stuck at home. "We have made snow ice cream, boiled water and then by throwing it outside it makes snow and today will be doing bubbles outside," she posted on TODAY Moms Facebook page. "We have played lots of board games, popped popcorn in the popcorn popper and just enjoyed being together!"

Carly Leen of Howell, Mich., who shares craft ideas on her blog, 2 Bears and Counting, brought the snow inside for her kids to paint.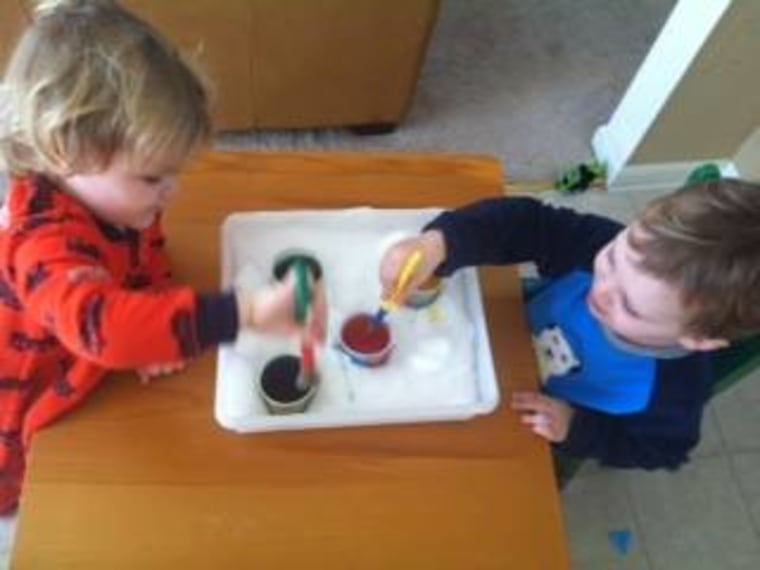 Then there's this photo of 4-year-old Aniya from April Sipho of North Pole, Alaska, where today's high of 6 degrees Fahrenheit was downright balmy compared to many places in the lower 48.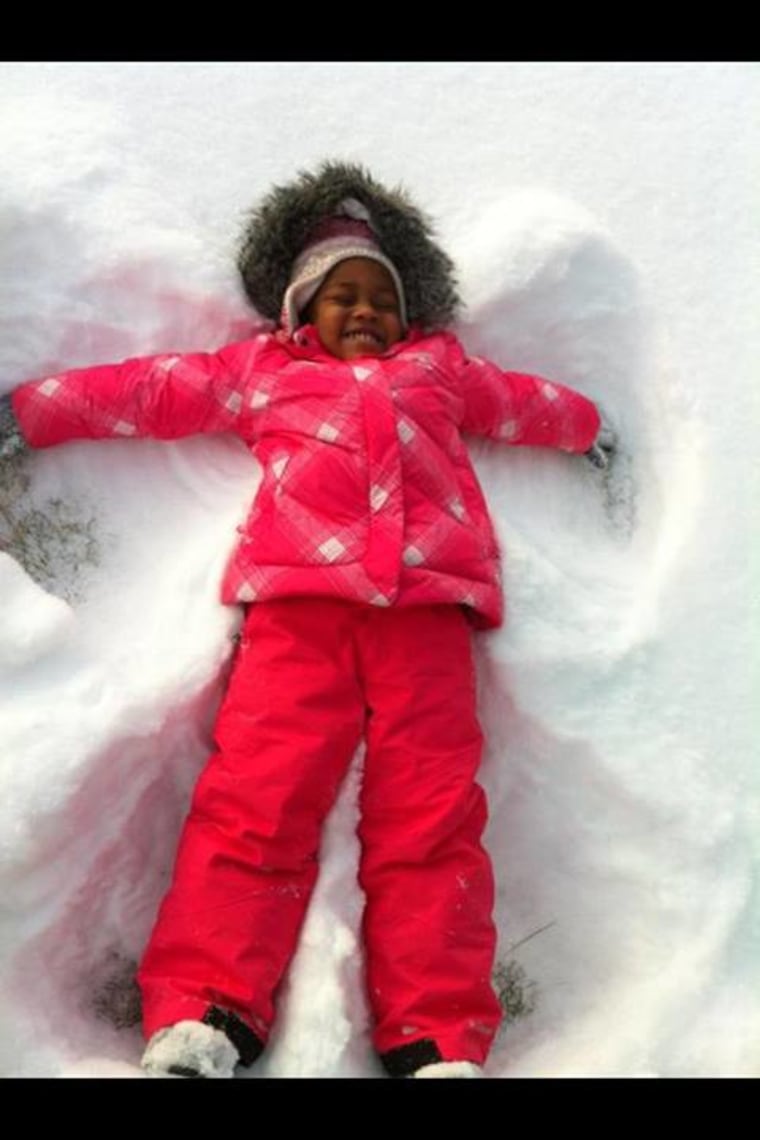 Aniya doesn't like to play outside too long in the cold, Sipho said, but occasionally will make a snow angel and then come back inside to warm up with hot cocoa.

"Normally right now we're looking at 20 or 30 below," said Sipho, who was born and raised in the town about 14 miles southeast of Fairbanks, where it's not uncommon for temperatures to reach minus 40 degrees Fahrenheit and the local schools rarely close due to cold weather. "Rarely do they cancel school, but if it's 50 below it might be optional." 
Here are a few more of your tips for surviving the deep freeze — and photos of your bundled up cuties.
"Schools canceled yesterday and today in St. Louis because of the cold (and the snow and ice)," said Kate Tabers. "We've decided on a movie marathon, and lots of baking to warm our bellies!"
In Grand Junction, Colo., Melissa Rogers shared the photo of her two boys showing their support for the Denver Broncos.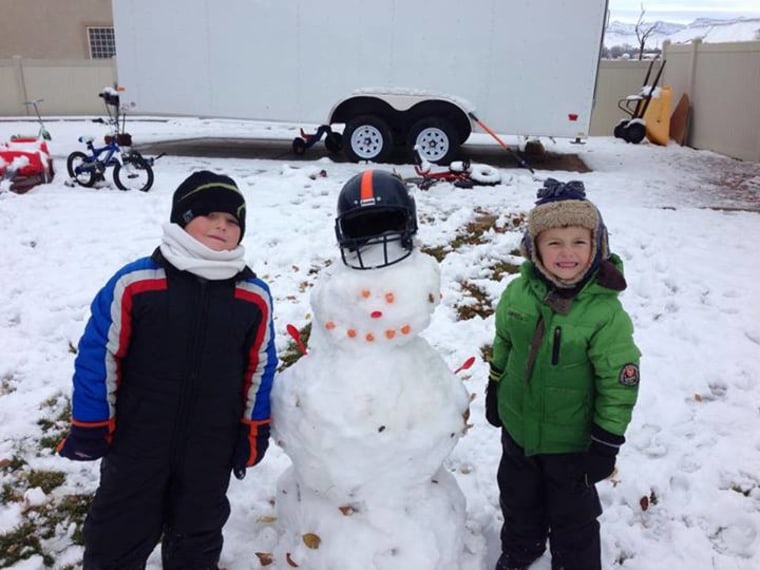 Here, Miriam Roccia and her bundled-up kiddo also show a little coordinated team spirit.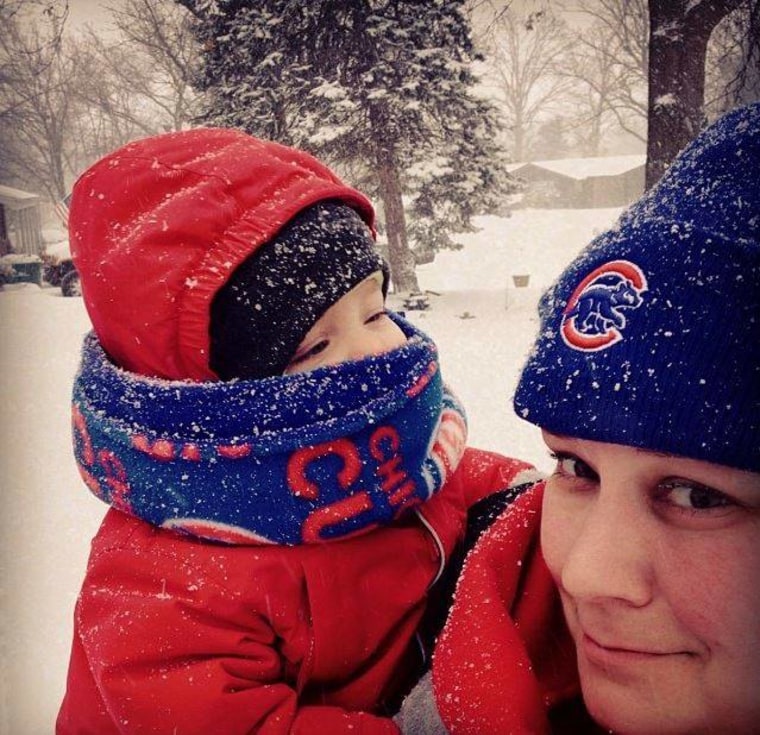 And what fun would snow be without a little sledding? Ashley Brilla's 4-year-old, Owen, shows us how it's done in Connecticut.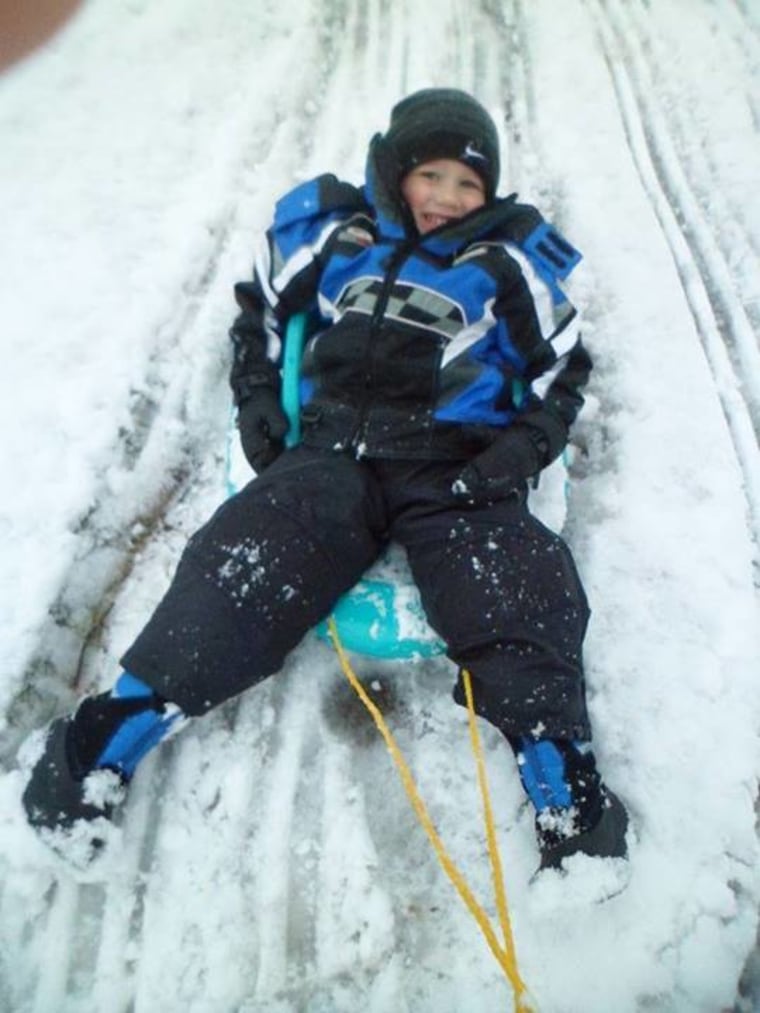 And as Carolyn Higgins Savage of Toledo, Ohio, reminds us, there's nothing like the magic of experiencing snow for the first time.