The future looked lonely for Fleetwood Mac, an 8-year-old shelter chihuahua from Pittsburg, California. Fleetwood had been seeking a home through Umbrella of Hope animal welfare organization for quite some time — but a rare condition called ectrodactyly, which causes fused digits on the hands and feet, had proven a deterrent for potential adopters.
"He has one foot that's a little different," Elsie Lodde, a volunteer with Umbrella of Hope, told TODAY.com. "He hops around on three legs, but he feels no pain. Unfortunately, dogs with disabilities are not often wanted … Umbrella of Hope, which was started by a former veterinarian, tries to help those animals that are completely overlooked."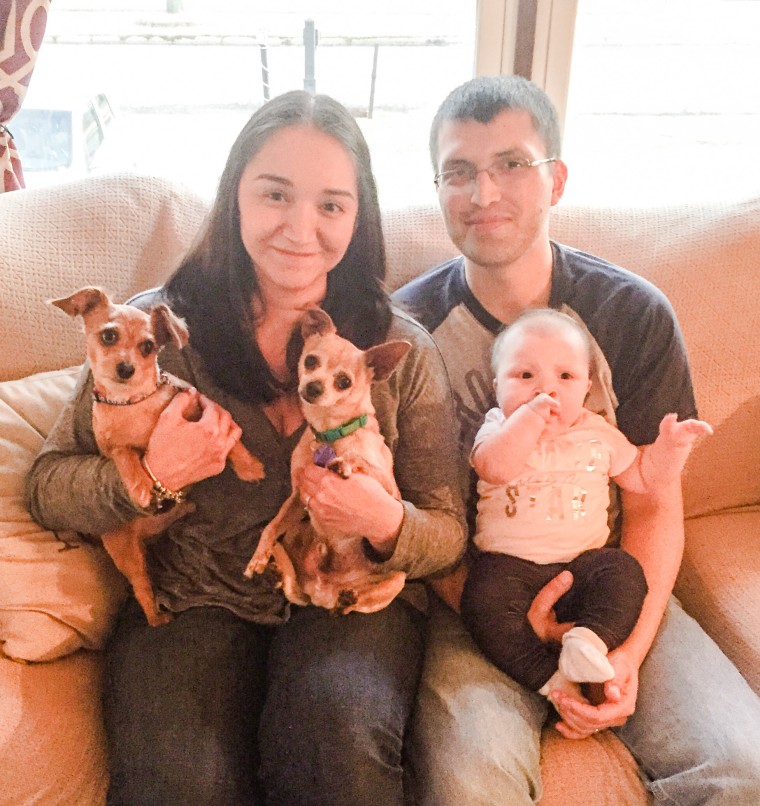 After striking out at local adoption events and on their own social media channels, Umbrella of Hope posted Fleetwood Mac's story to a Facebook group for people affected by ectrodactyly, hoping to connect with a family who would understand the condition.
It wasn't long before they heard from Veronica Campos, whose 7-month-old daughter, Grace, was born with ectrodactyly in her hands and feet, as well as a cleft palate.
"It seemed like it was meant to be," Campos told TODAY.com. "Grace loves our dog [Charlie, a Dachsund-Yorkie mix], and she squeals with happiness every time she sees one. We knew we wanted another … I liked that this dog was a little different, just like her."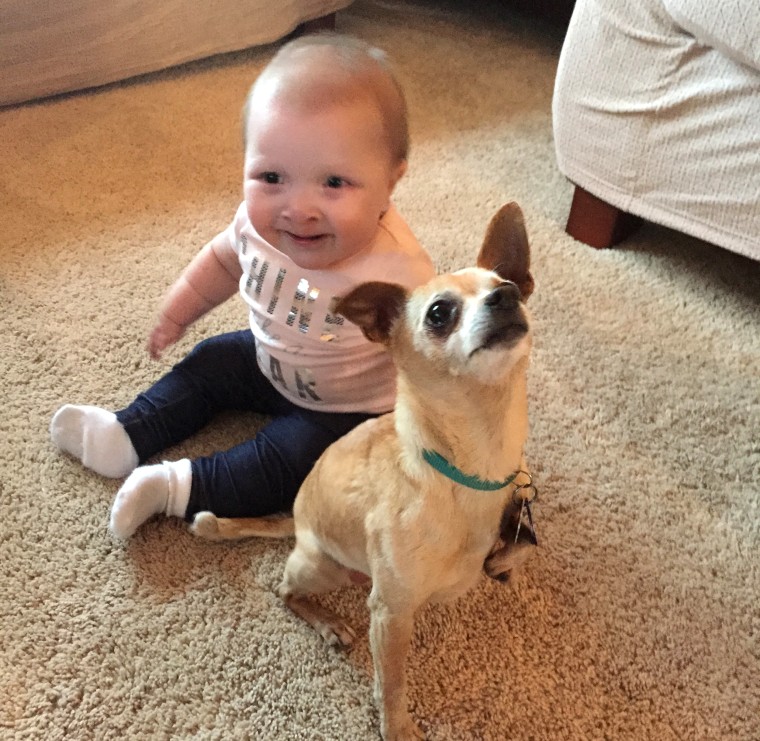 It was decided: Fleetwood Mac would move from California to Hobart, Indiana, on March 8. Both Lodde and Campos admitted to feeling nervous — the travel and expense made the stakes much higher than the average local adoption. What if it wasn't the right fit?
Fortunately, Grace and Fleetwood (and Charlie!) got along famously.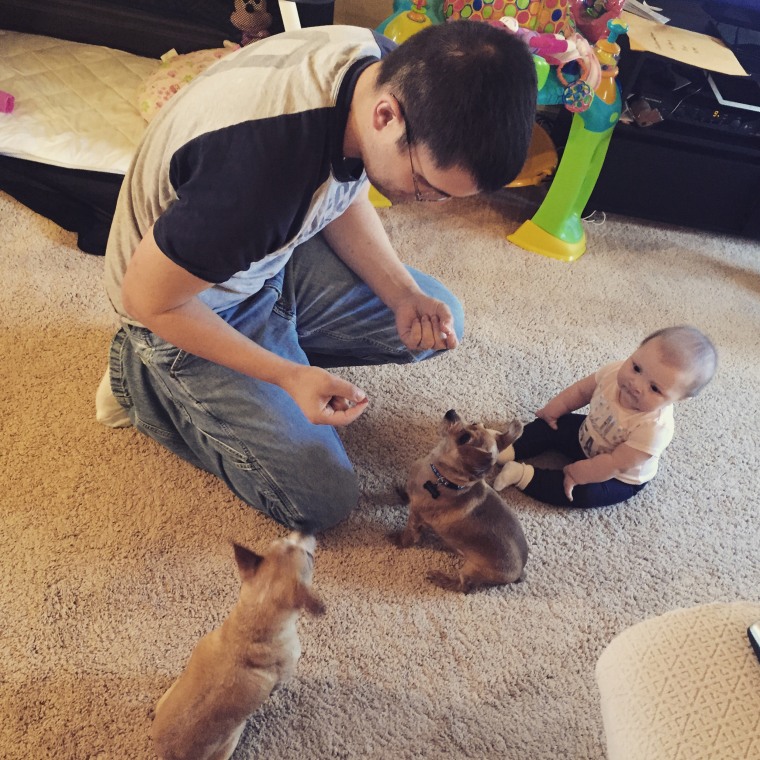 "I'm very confident that it will work out," said Lodde. "The level of excitement — it's hard not to smile watching [Fleetwood] settle in on the couch and cuddle up with his new dad. It was such a sense of relief and happiness to help bring together this little girl and this little dog."
And the benefits go both ways. Umbrella of Hope and the Campos family hope the match will bring Grace emotional support as she grows up and faces the realities of her condition.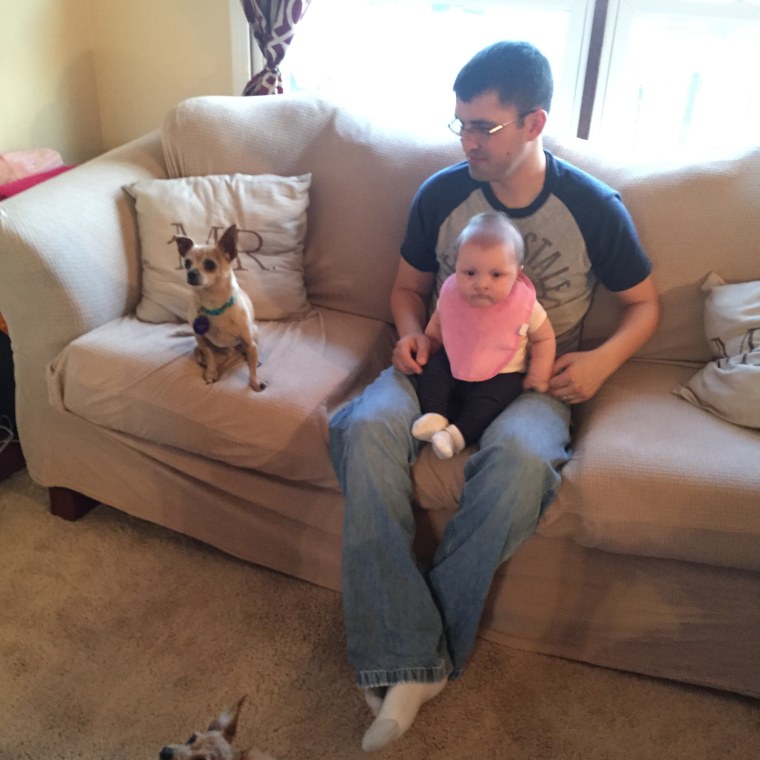 "Dogs are loyal and will give you their lives," said Lodde. "That unconditional love and acceptance is powerful all by itself. To have an extra bond where we feel like we understand them and they understand us … is comforting on another level."
"People can be cruel sometimes, and I don't ever want her to feel bad for who she is," added Campos. "You don't just throw away something because it's different. We want her to learn from that."