Gordon Ramsay has some explaining to do.
The 49-year-old Scottish-born British celebrity chef and television personality has a tiny doppelganger in baby Arlo-Blue of Cardiff, Wales. The resemblance is so strong, it prompted the tyke's mother to (jokingly) ponder whether he's the little panini head's real father.
42-year-old Claire Dempster tweeted at the famous — and famously harsh — that "this is our baba — have you been in Wales for any reason around 10 months ago" along with two laughing-crying emojis.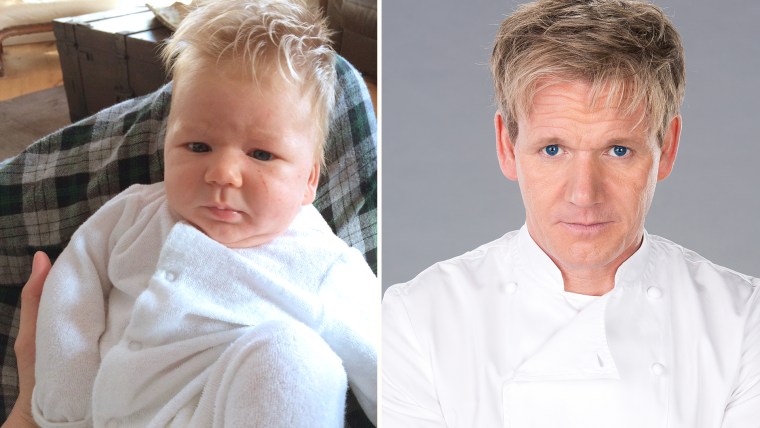 RELATED: Eww Dad! Baby is not impressed with her father's silly faces
Dempster told BuzzFeed News she hadn't known that Ramsay had even responded to her tweet until the site contacted her.
But, believe it or not, he did: "Yes about 11 months ago," the flaxen-haired celeb said after Dempster's original tweet began to go viral, likely catching his attention.
RELATED: Baby goes for a spin with dog, who's begging for a treat: Watch the video!
His fans appear to have taken that as a "yes, that is most certainly my offpsring," as the response garnered its own wave of excited retweets.
This is one uncanny resemblance that's got us more than perplexed. Good luck stopping the rumors, Ramsay!