A mom in Canada got a big surprise when she saw an ultrasound image of her son.
The unborn baby, who's due this summer, apparently already has a good outlook on life, as the photo showed him giving a big thumbs-up. And as expectant mom Nicole Kim told TODAY.com, the ultrasound photo was just what she needed .
Kim's husband was recently laid off from his job in the oil industry, she explained, but she hopes other families can get some inspiration from her cheerful ultrasound photo, too.
RELATED: Hilarious ultrasound photo inspires TODAY viewers to share their own
"For me, it just made it seem like everything was going to be OK," she said. "Living in Calgary, there's a lot of people being laid off right now, and it's hard for our families. We know two other families dealing with it. I think the reason this went viral was because people wanted something to be happy about."
Kim, 26, said she and her husband thought the photo was "incredible" when they first saw it at their ultrasound appointment last week, where they also learned the baby is a boy.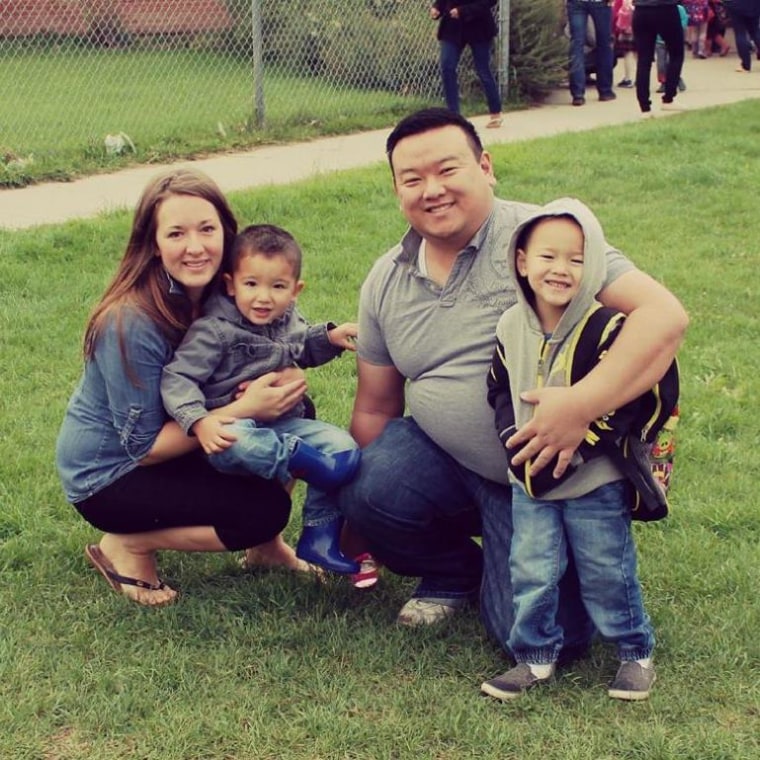 "The technician saw it very quickly and zoomed in and took the picture," said Kim, who has two other sons, ages 3 and 5.
RELATED: Angel on board? See the ultrasound photo that made one mom a believer
Her boys are eager to have another brother: "One of my sons likes to come and kiss my belly and hug it," Kim said. "They're so adorable with babies, so they're excited."
As for the thumbs-up photo, "they thought it was really cool," Kim added.
She said the image went viral after she shared it with a moms group she belongs to on Facebook.
Even before he's left the womb, her son is already drawing comparisons to the ultimate cool guy: Fonzie from "Happy Days," whose signature gesture was a thumbs up. And he's not alone, either — this baby was dubbed the "Fonzie fetus" when his ultrasound image went viral in September 2014.