An Australian couple who lost their three children in the Malaysian Airlines plane crash in 2014 has welcomed a new baby girl, saying she has brought "light to our darkness."
Nearly two years after the tragic loss of their children, Anthony Maslin and Marite Norris celebrated the birth of daughter Violet May Maslin on Tuesday, according to a statement released by the family through the Australian Department of Foreign Affairs and Trade.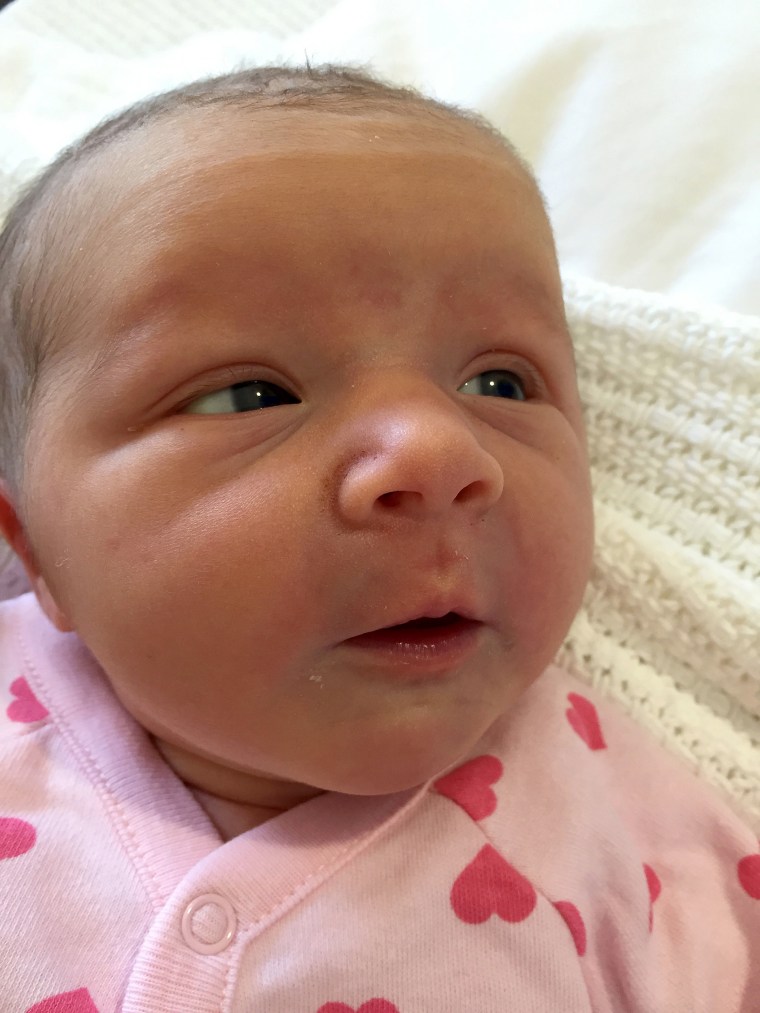 "We still live with pain, but Violet, and the knowledge that all four kids are with us always, brings light to our darkness,'' the family said.
"As Martin Luther King said, 'Darkness cannot drive out darkness; only light can do that. Hate cannot drive out hate; only love can do that.'''
Little Violet's arrival comes just months ahead of the two-year anniversary of the Malaysia Airlines Flight 17 tragedy.
The Boeing 777 was shot down mistakenly by pro-Russian forces with a surface-to-air missile amid the war between Ukraine and Putin-backed rebels. All 298 people on board were killed.
The couple's children, Mo, 12, Evie, 10, and Otis, 8, were flying home to Australia with their grandfather Nick Norris, 68, after a European vacation.
Anthony and Marite had decided to stay in the Netherlands for a few extra days.
RELATED: Parenting after loss: 'No one discusses the emotional aspect of stillbirth'
In the aftermath of the tragedy, the couple described their pain as "living in a hell beyond hell."
A thousand mourners attended a tearful memorial service in Perth for the children and their grandfather.
"We believe that Mo, whose 14th birthday was Saturday, Evie, 12 next week, Otis, 10 next month, and Grandad Nick have sent us an amazing gift,'' the family said. "Violet's birth is a testament to our belief that love is stronger than hate.
"We will continue to love all four of our children equally. Violet brings some hope and joy for us. We hope she brings hope and joy for you, too."
Follow TODAY.com writer Scott Stump on Twitter.