As he starts his career as a police officer, Phillip Haning has the most adorable little right-hand man in his corner.
When Haning raised his right hand to be sworn in as a member of the Greenville, North Carolina police department on Tuesday, his 6-month-old son Nolan struck a similar pose from his car seat on the floor in the county courthouse.
The father-son moment was captured in a photo that was shared on the department's Facebook page. Because Haning was looking straight ahead at the judge, he didn't know until later that his son had lifted his right arm at the exact same time as well.
"It was a big day for me, and then when that happened, it made it even more special," Haning told TODAY.com. "It's something you put in a scrapbook, and when he gets grown, he'll look back and see that. It will be a special memory for both of us."
The 33-year-old, who had wanted to become a police officer for about a decade, sees the photo as a symbol of his family's support.
"The swearing-in is for a job, but my family's behind me, and that's the driving force that makes me want to do a good job," Haning said.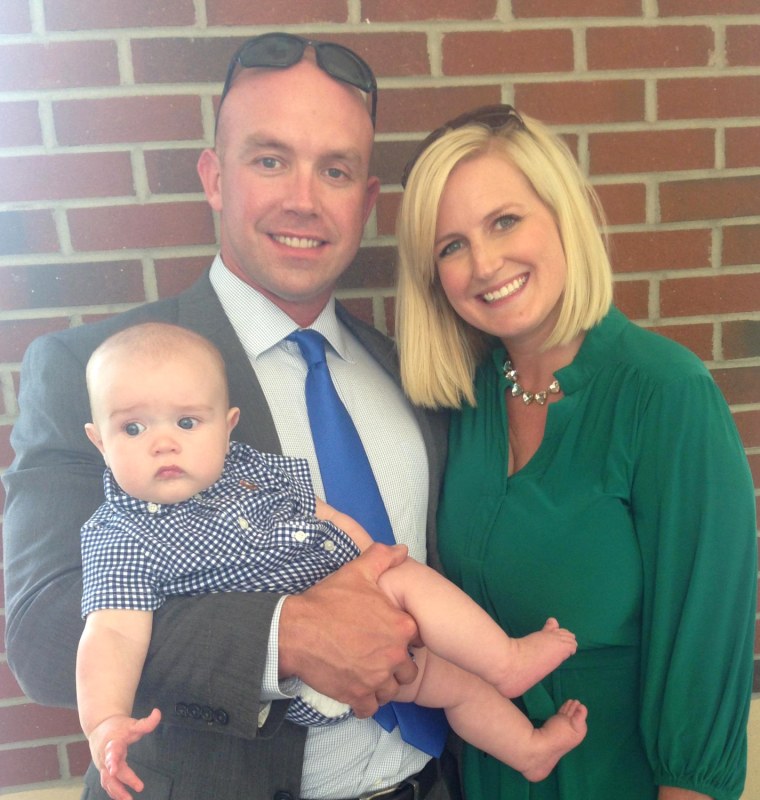 While the police department joked that baby Nolan appeared ready to join the force, Haning says he doesn't care what his son grows up to be, as long as he is a good person and happy.
The officer, whose wife and parents also attended the swearing-in, didn't follow in his dad's footsteps to become a commercial fisherman, but was always proud of him just the same. And he hopes he can be the same kind of figure for his son: "When he grows up, I want him to look at me and t hink the same thoughts, even if he doesn't want to do the same thing."
Haning remembers his dad, also named Phillip, rising early to work 12-hour shifts, never too tired to spend time with him after work. "He was still there every day to take me to the baseball field," Haning said.
It wasn't until Haning's job as a correctional officer at a county jail, where he worked 12-hour days, that he realized what it was like for his dad. "I don't know how he did it," Haning said. "I never heard a complaint. I want to make the same example for my son."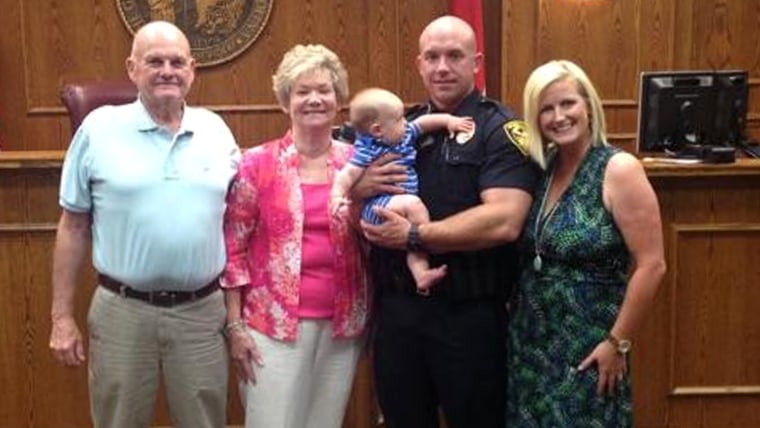 His wife, April, says she's behind her husband "100 percent," and called Haning an amazing dad.
"He jumped in, changed diapers and he maintained the whole house while I was sitting and feeding the baby," she said. "He's just been awesome. A very interactive, very good dad."
The couple want people to see the good in police officers, mindful that they aren't always viewed in a positive light.
"I hope they see that these guys are tough and strong but they've also got their sweet, cuddly, family side as well," April said.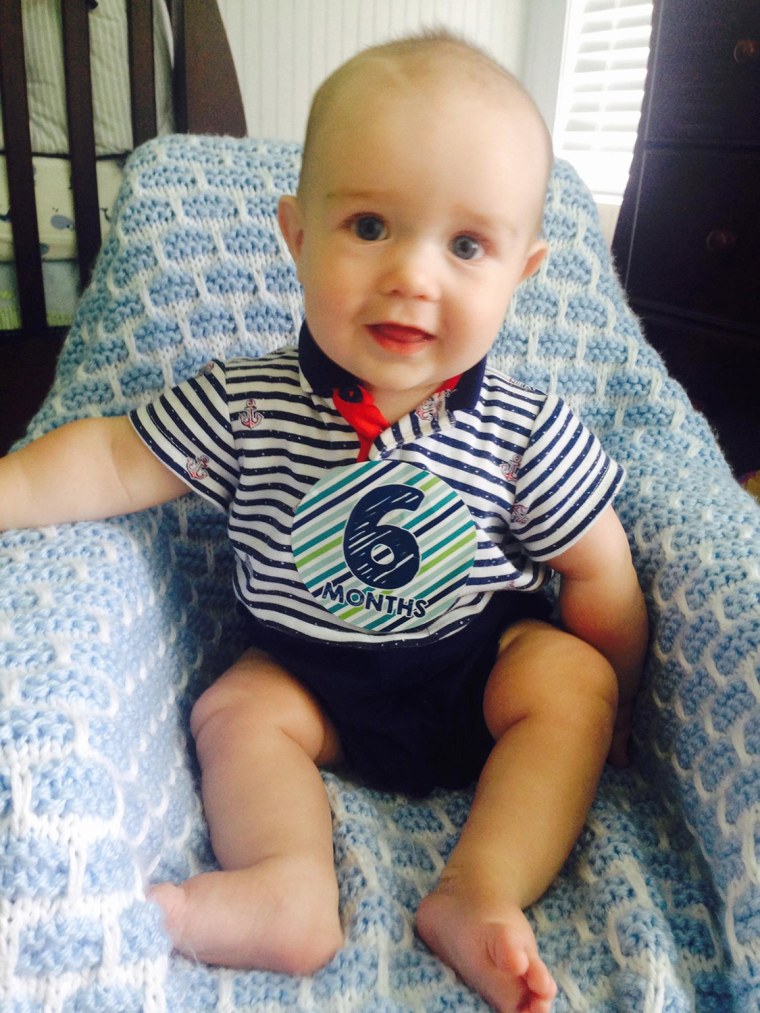 On Sunday, Haning's first Father's Day, he'll leave the house at 5:30 a.m. for work, about the same time that his dad used to, and he'll celebrate afterward.
Being a father "means a lot because it gives me the opportunity to pass down all the stuff I've learned from my dad," Haning said, like being patient and knowing the importance of keeping his word
"He did a great job, so I hope I do a great job," he added. "It's real fulfilling."
Lisa A. Flam, a regular contributor to TODAY.com, is a news and lifestyles reporter in New York. Follow her on Twitter.