Parents introduced 1,100 new baby names in 2017, including 11 sweet, innocent baby girls named after the villainous queen on "Game of Thrones.''
"Honey, Cersei needs her diaper changed before she gets back to concocting her murderous plot for world domination!"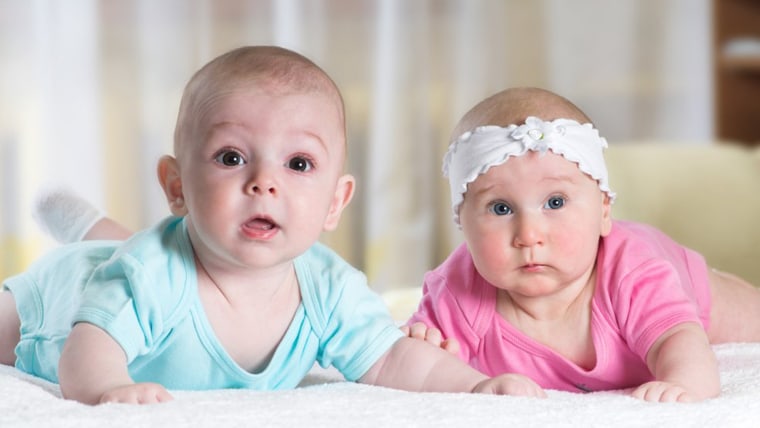 Cersei may need another season of "Game of Thrones" to really catch fire. Data released by the Social Security Administration indicates that the most popular new name in 2017 that didn't show up in the SSA's database in 2016 is Camreigh, which is the name of 91 babies born last year and not a 1995 Toyota driven by King Arthur.
Never miss a parenting story with the TODAY Parenting newsletter! Sign up here.
For those who think Camreigh is too mainstream, there is always Kamreigh, the name given to 18 babies.
Traditionalists can always go with Camry, which first came into vogue in 1997 when 113 children were given that name.
Those names are not to be confused with Knoxlee, Novahlee, Brexleigh, Owsley, Kayzleigh, Haysley, Hazeley, Lakeleigh or Riverleigh, which also made the list compiled by Quartz from the SSA data.
Essentially if an elementary-school teacher yells a child's name five years from now and the kids only hear the "leigh" part, the entire playground will turn around.
Those names all still have a ways to go before they are in the territory of Emma and Liam, which were the most popular baby names for girls and boys last year. There's also the trendy Olivia and Noah for babies born this year.
Celebrities also have had an effect, as social media star DJ Khaled named his son Asahd, which was second behind Camreigh among new names.
Here are the Top 10 most popular new names.
1. Camreigh
2. Asahd
3. Taishmara
4. Kashdon
5. Teylie
6. Kassian
7. Kior
8. Aaleiya
9. Kamreigh
10. Draxler
Follow TODAY.com writer Scott Stump on Twitter.