The sight of her mother eating tortilla chips had one baby rolling in the aisles.
In a YouTube video uploaded Saturday, little Ashlyn simply cannot stop cracking up when her mother chomps on chips. Is it the crackling sound? Is it nuanced prop comedy? Does it matter? The reaction is adorable, hilarious unto itself, and responsible for more than 45,000 YouTube views as of Monday afternoon.
The video's uploader, Tim W., told TODAY.com via email that he and his wife, Julie, filmed the video last month, when Ashlyn — then 4 months old — got the giggles that made her an Internet sensation.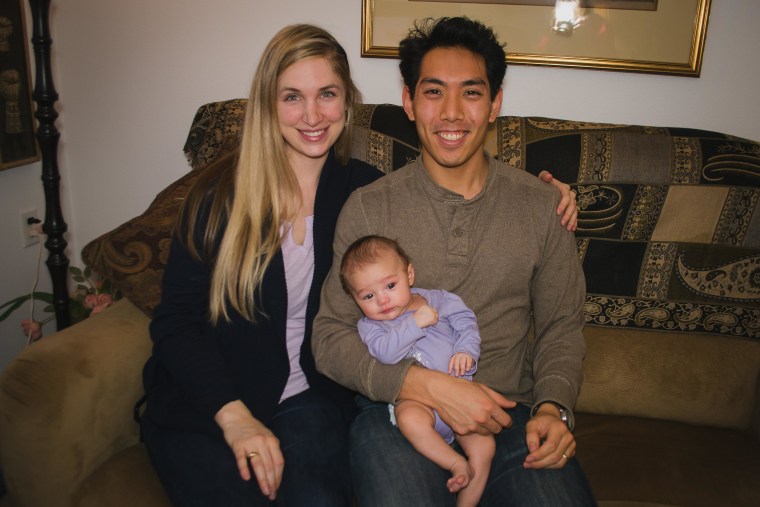 "My wife came home from work that afternoon and sat down to have a snack while holding Ashlyn," Tim wrote. "To our surprise, Ashlyn laughed so hysterically at each crunch! What was even funnier was the fact that Ashlyn became so serious and composed in between the crunches. I quickly grabbed my phone to capture the funny moment."
After posting the video on Facebook, friends and family raved about it and nudged the couple to post it to YouTube, according to Tim. The comments there, he said, have made Ashlyn's parents laugh almost as much as their daughter laughs at snack treats.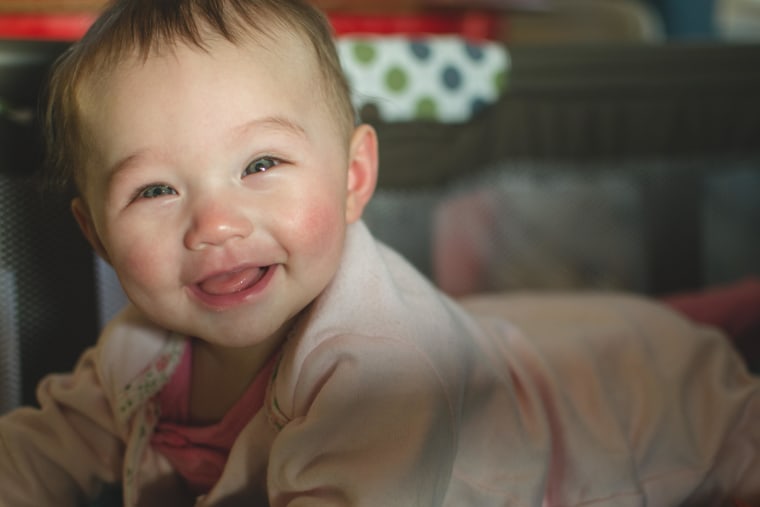 "We have been so amused by the number of people who have pointed out the fact that the chips are double-dipped—it's just us at home!" he wrote. "Also, we've laughed at the number of inquiries regarding Ashlyn's mixed race."
And while Tim admitted he and Julie can't quite figure out why Ashlyn finds eating chips so hilarious, they've concluded "she generally enjoys watching us eat."
Follow TODAY.com writer Chris Serico on Twitter.