When Adrianna Alvarez went into labor with her fourth child on April 10, the Colorado mom took her time getting ready to go to the hospital, sending her two oldest children off to school before waking her husband, Saul Flores, to tell him it was time to leave.
But as the couple gathered their bags and headed to the car, Alvarez says her contractions began coming fast.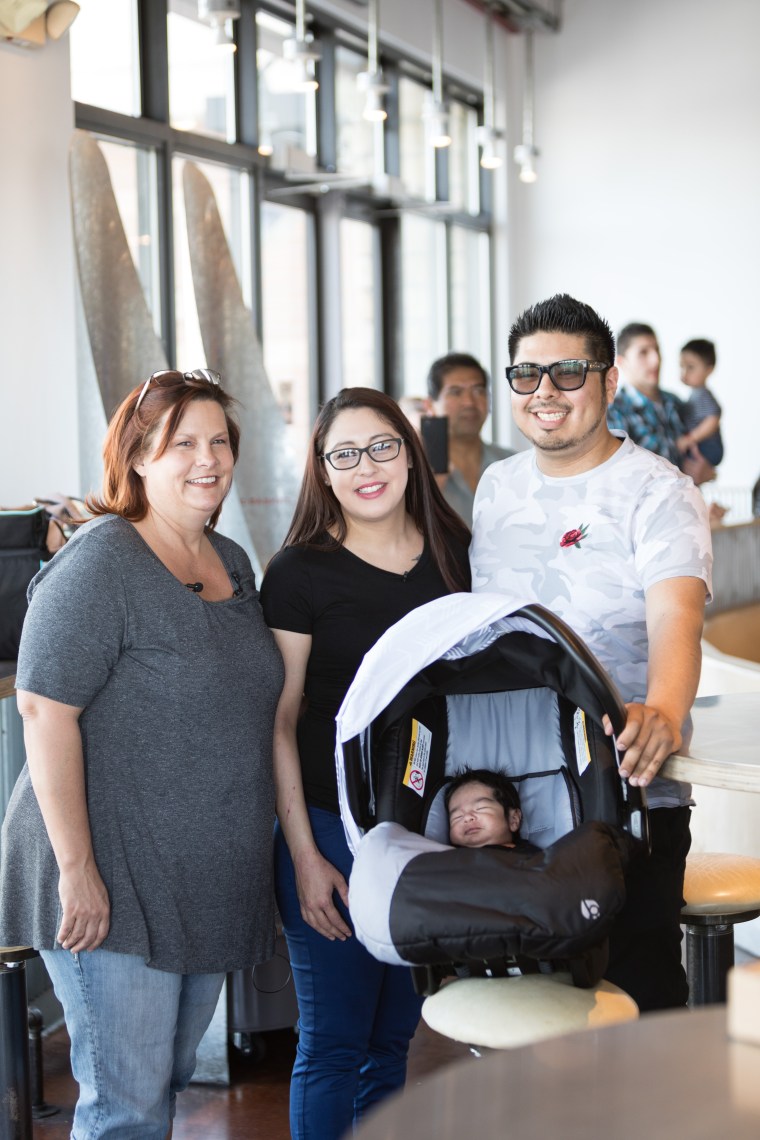 "When we got in the car, my water broke," said Alvarez. "We looked at each other and he started to drive off ... but it wasn't long before I started telling him we were not going to make it and I could feel the baby coming."
Flores called 911 and was connected with Angie Schell, an emergency dispatcher with South Metro Fire Rescue. Once Schell learned this was Alvarez's fourth child and her contractions were less than one minute apart, the dispatcher told Flores to pull his car off the road.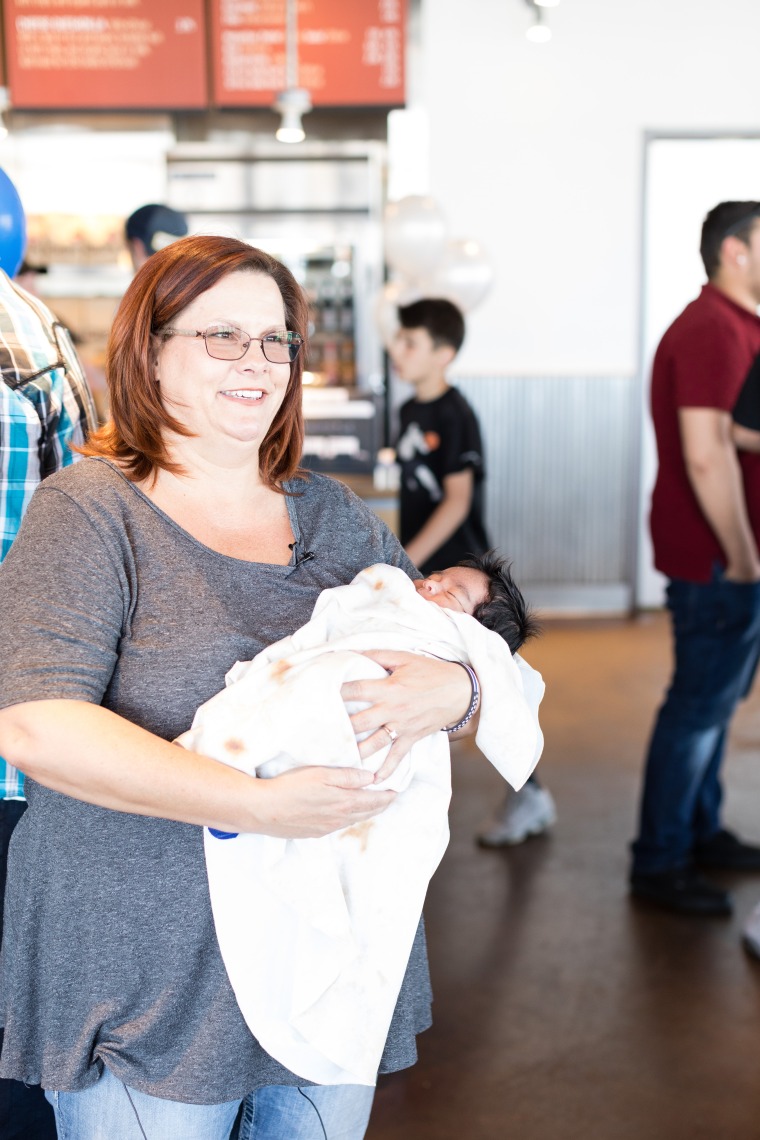 Flores pulled into the parking lot of a Chipotle restaurant in Centennial, Colorado. Minutes later, he helped Alvarez deliver their son, Jaden, in the couple's car.
Never miss a parenting story with the TODAY Parenting newsletter! Sign up here.
"We pulled into the Chipotle parking lot and — boom — the baby started coming," said Alvarez. "We were in the car and Angie started guiding Saul on how to deliver baby Jaden. Shortly after we pulled into the parking lot, the paramedics showed up and helped us."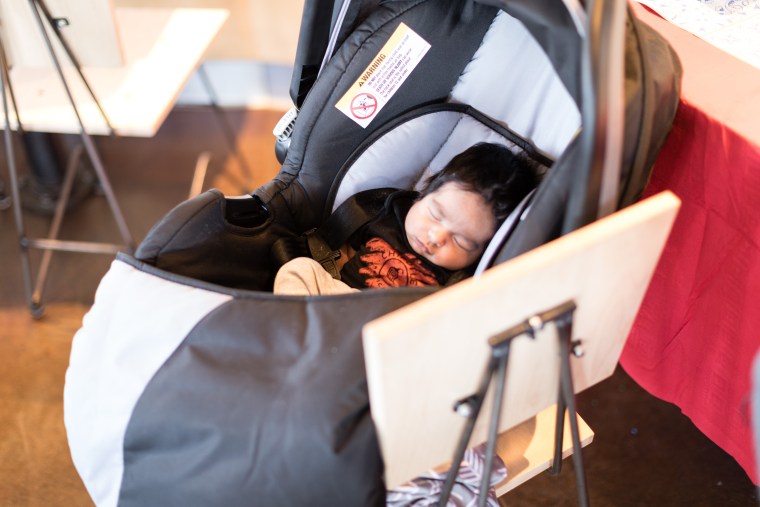 "We could hear the baby cry," recalled Schell. "I marked the time into our computer software and my supervisor came up and told me to look at the time. That's when we realized baby Jaden was born at 9:11 a.m. — a significant number to a 911 dispatcher. It was a nice coincidence."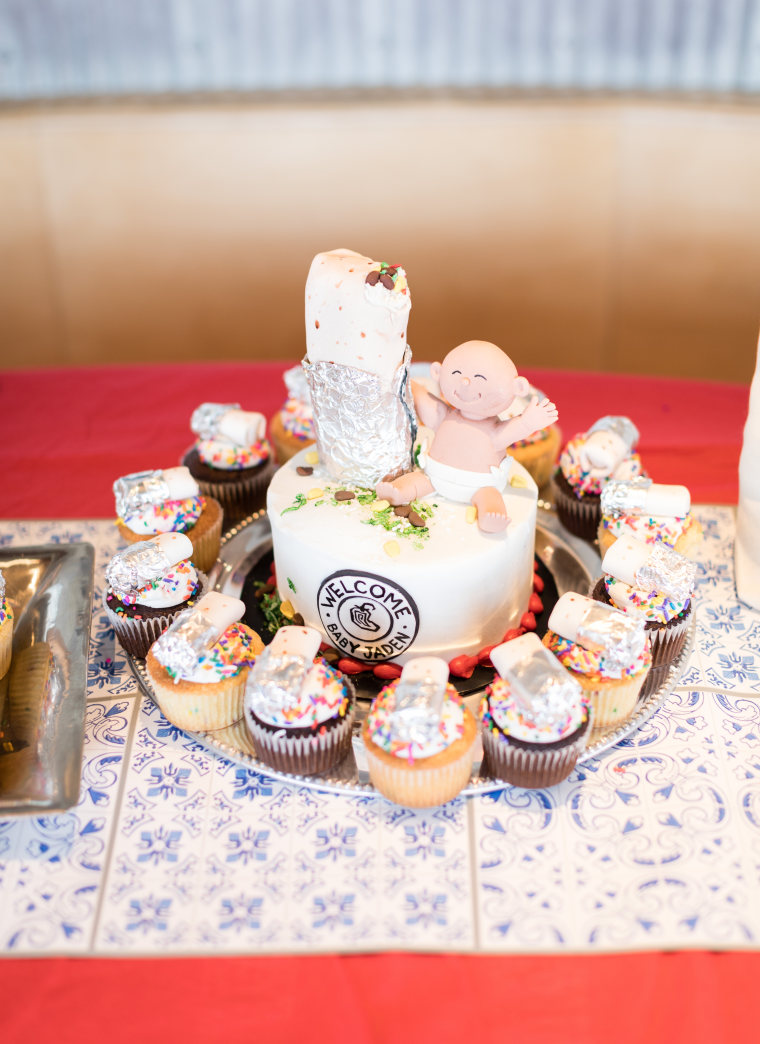 To help celebrate their unique birth story, Chipotle threw the couple a surprise baby shower on May 7 at the restaurant where their son was born. The celebration was complete with burrito-themed cake and burrito baby blanket.
"When we heard about baby Jaden, who was born in our parking lot, and the amazing teamwork between the family and the dispatcher, we were so excited for the opportunity to do something special for them," said Quinn Kelsey, public relations and communications manager for Chipotle. "We hope they enjoyed their Chipotle-themed baby shower as much as we enjoyed throwing it for them."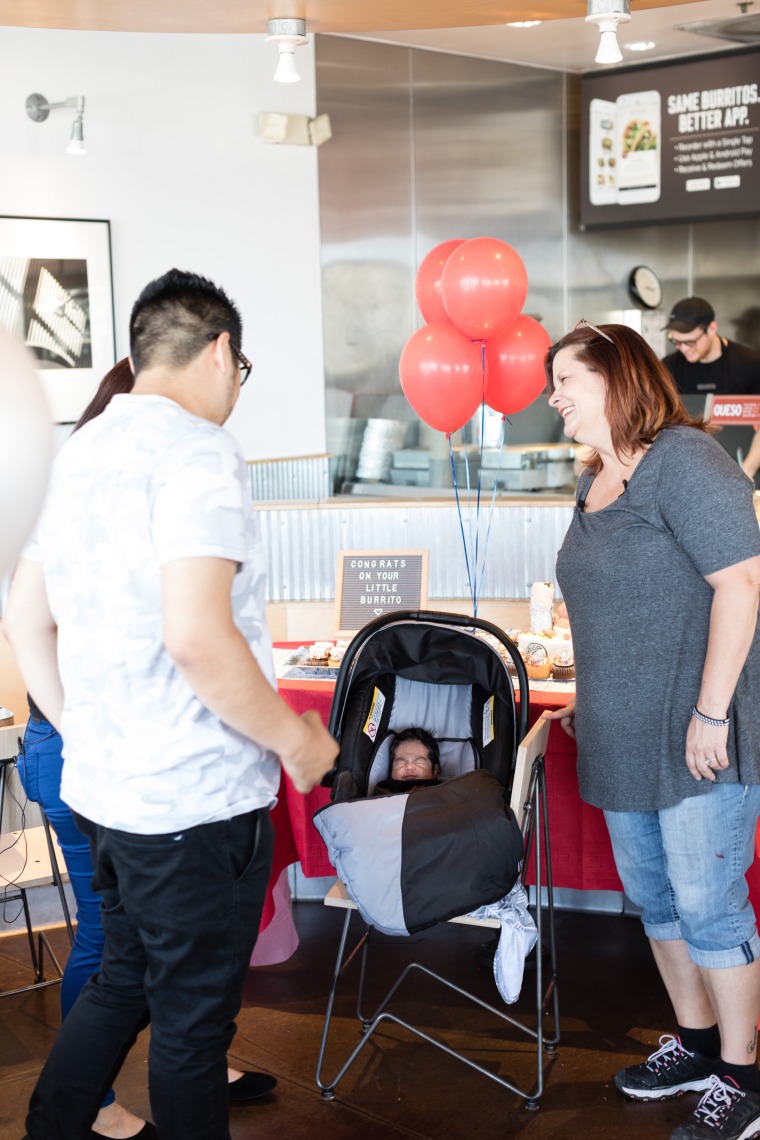 To make the day more special, the 911 dispatcher who helped bring Jaden into the world attended the event.
"Meeting Adrianna and Saul — and of course, baby Jaden — was precious," said Schell. "We rarely encounter people we help after the phone call ends...to be able to cherish and celebrate a happy occasion with the family is one of the best feelings ever. It reminds us why we do this job."