Uzo Aduba is thanking God that she is pregnant!
In a video Aduba shared on Sunday, June 11, the camera slowly pans up to her holding a white, long-sleeved onesie. Then, she says, "Ta-da," when the camera reaches her face as she reveals that she and her husband, Robert Sweeting, are expecting their first child together.
"What a blessing," the "Orange Is the New Black" alum wrote. "My husband Robert and I are so happy to enter this next chapter together as parents.
"I am beyond excited!" she continued. "I get to be someone's Mommy!"
She also shared that she has one goal in mind as a future parent.
"I know as the three of us continue to grow, our only, ONLY goal will be to love you, little one," she said. "My goodness. Look what God has done."
The couple hit the red carpet during the Tony Awards on June 11, with Aduba cradling her baby bump in several pictures from the night.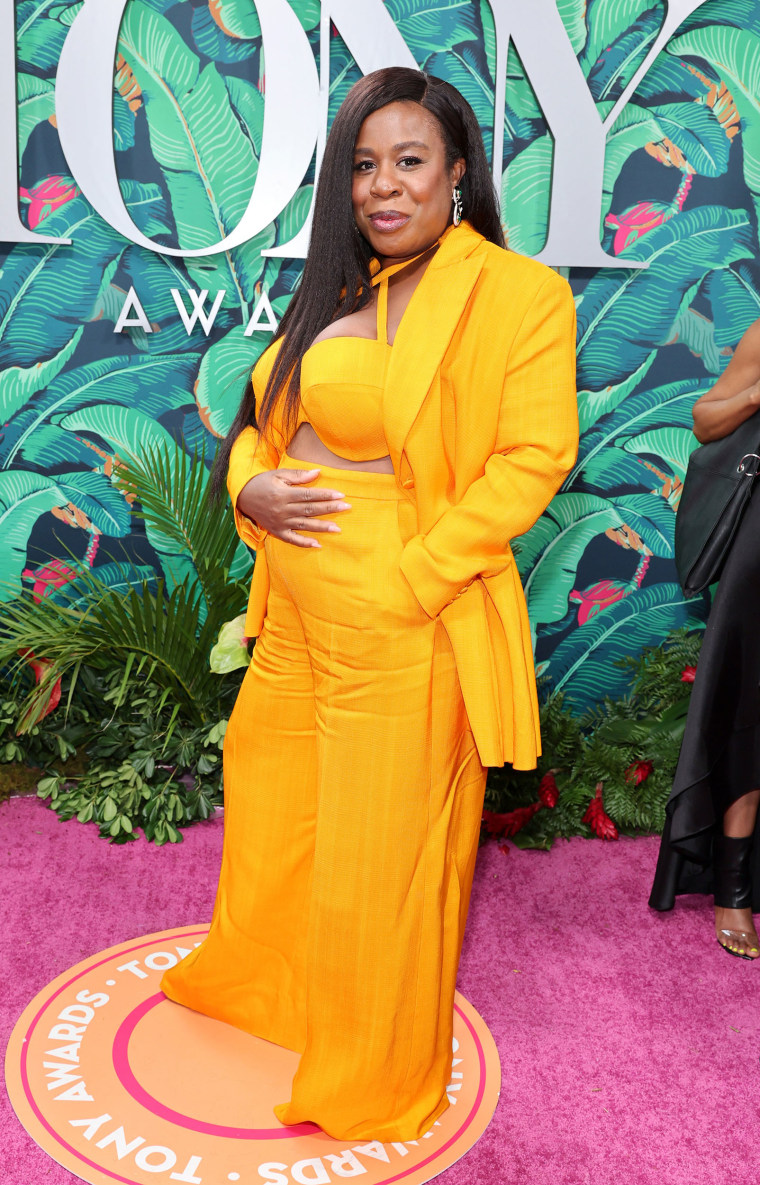 In Sept. 2021, Sweeting shared an Instagram post celebrating his 1-year wedding anniversary with Aduba.
"One year ago I married this gorgeous, talented and incredible woman," Sweeting wrote at the time. "This past year has made me appreciate the fragile nature of life and the importance of living it. At a time where the world is upside down, we learned to find joy and peace in each other.
"You are the greatest person I've ever known, and I'm proud to be your husband," he continued.
That same day, Aduba also shared an Instagram post gushing over Sweeting alongside a pic from their wedding day.
"For some of us, it can feel like we spend our whole lives waiting for our special someone," she described. "My heart, my love — I'm so happy my life started last year with you."
"You're the best thing that ever happened to me," she said.