Morgan Radford is a mom!
The NBC News Daily anchor and NBC News correspondent welcomed her first child with husband David Williams on Feb. 2. The baby girl was 8 pounds, 1 ounce and 21 inches and the parents have named her Adelana Marcia Radford Williams, or Lana for short.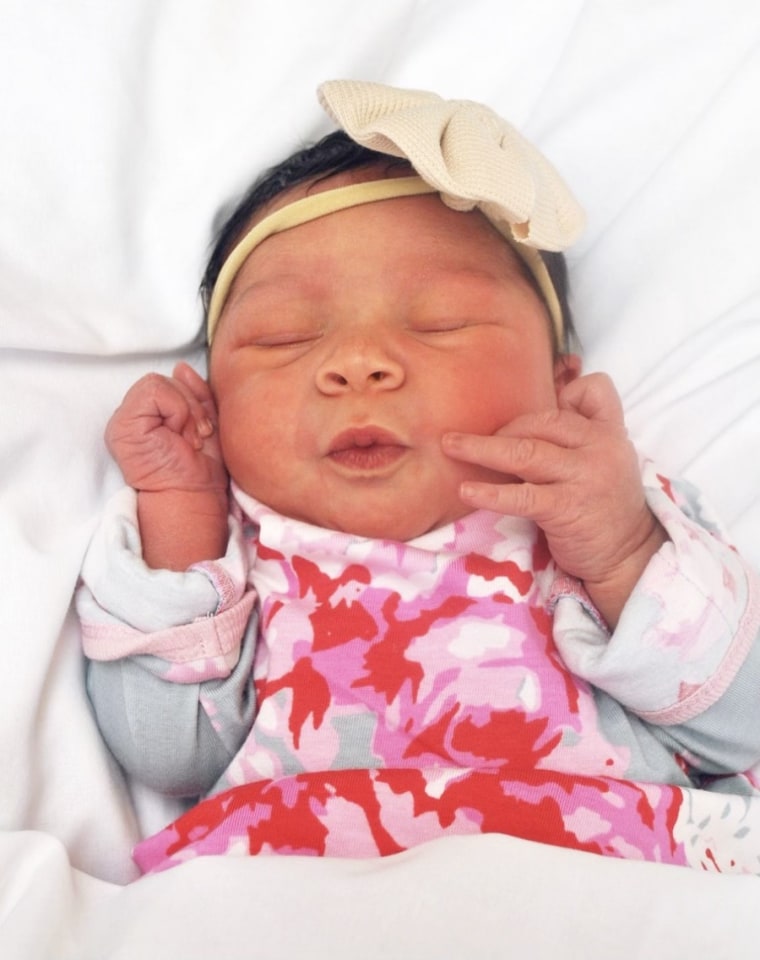 Radford shared a few details about her new daughter with TODAY.
"She is the life that love created," Radford said in a statement. "She is mommy's bundle of joy, new best friend, and her wildest dream. She is the apple of her daddy's eye and the keeper of his heart. She is also the living manifestation of decades of love and investment by her (very) proud grandparents, who cannot stop staring at her in joy and disbelief."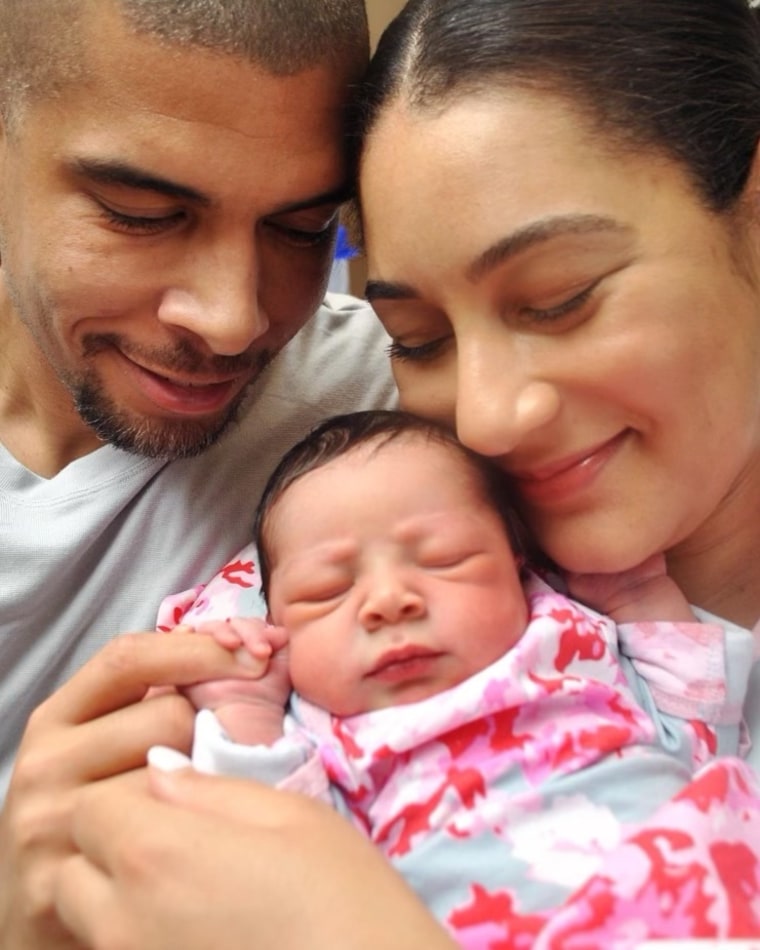 Her name can be said in English, Spanish and Yoruba and was chosen to "connect her to her family, her roots, and our dreams for a bright and colorful future of her choosing."
Adelana, pronounced "AH-de-LAH-nuh," is a Yoruba name meaning "the conduit by which more good things are to come." Marcia comes from her maternal grandmother, Lily Marcia.
Radford and Williams have kept their fans in the loop about the incoming bundle of joy since last August, when they let TODAY share a heartwarming video on Twitter that included Williams and all of the future grandparents learning about the addition to the family.
The original due date for the newborn was to have been in January.
Radford told TODAY Parents at the time that she was most looking forward to "The cuddles! First words! First steps!" with her newborn, adding, "I love that we are creating this whole new human who gets to be exactly who they want to be, and to have new experiences even beyond my own imagination."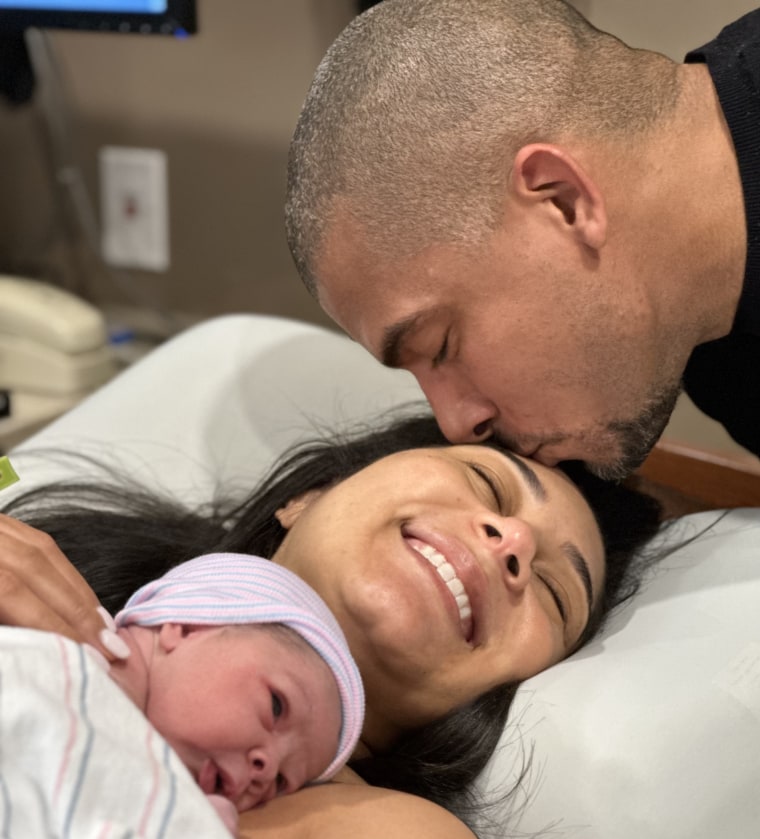 In October, Radford shared a photo of herself with Williams on Twitter in which they mimicked the famous picture of a pregnant Rihanna with A$AP Rocky kissing her head.
"Happy Halloween," she wrote in the caption, signing it "MoRad & A$AP Papi" with the hilarious hashtag "#AlbumDroppingSoon".
Williams and Radford met while attending Harvard University. They kept in touch after graduation as Williams went to law school and Radford moved to South Africa. But after meeting again in 2017 at a London conference, they fell in love. After postponing their ceremony initially set for May 2020, they got married on Jan. 8, 2022, in Cartagena, Colombia.
Reporting for TODAY in 2018 during National Infertility Awareness Week, Radford explored her personal experience with egg freezing with TODAY. While she did freeze her eggs, her pregnancy was achieved without medical intervention.
Along the way, she received some sage advice from TODAY's Dylan Dreyer, a mom of three: "You will know what to do."