Meghan Trainor has become a mom again.
On July 4, Trainor, 29, announced that she welcomed her second child, a boy named Barry Bruce Trainor, with her husband, Daryl Sabara.
In the post, Trainor shared a few photos of her newborn son, including a snap of her in a hospital bed.
"On July 1st (our 7 year anniversary of our first date) we welcomed Barry Bruce Trainor into the world," she wrote in the caption.
"He was a big boy at 8lbs 7oz...and sideways (transverse), but we had an amazing, successful c-section, and I finally got my skin to skin time!" Trainor continued. "Thank you to all of the incredible doctors and nurses who took such great care of us."
In the comments, Trainor received a lot of love from her celebrity friends, including Paris Hilton, who wrote, "Congratulations sis! So happy for you!," and Mandy Moore, who penned, "Go Mama!! And welcome to the party, Barry!! What a lucky dude!!"
During a May phone interview with TODAY.com, Trainor revealed that she and Sabara decided on a name for their second child when she was 10 weeks pregnant.
"We're very fast. We're like, 'This is what it will be' and then we start introducing my stomach as the name," she said.
However, Trainor noted that she didn't "tell the world" because people warned her that she'll receive a lot of backlash online.
Trainor and Sabara are also proud parents to their 2-year-old son, Riley.
In January, the "Made You Look" singer announced that she was pregnant with her second child when she made an appearance on TODAY.
"We did it!" Trainor said at the time.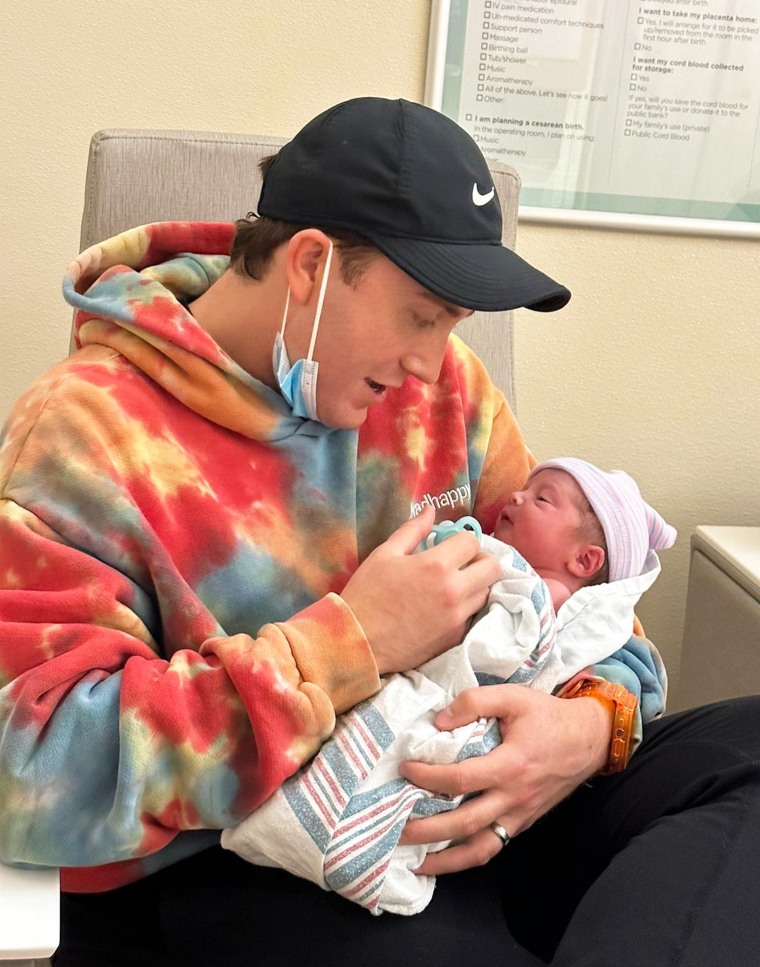 Fans found out the pop star was having a boy when Trainor revealed Barry's sex during an April appearance on "The Kelly Clarkson Show."
While speaking with Clarkson, Trainor said that she can't wait to see Riley become a big brother.
"Riley is the best, he's brilliant!" she said. "He's perfect."
Trainor said that she felt the same way about her hubby.
"That's my main best friend in life," she said. "That's my partner. That's my everything. We do everything together."