Kris Jenner's youngest grandchild turned 1 on Feb. 2!
She celebrated Aire, the son of Kylie Jenner and Travis Scott, in a picture posted to Instagram on his birthday. In the photo, they are looking out of a window together. Aire is wearing a white shirt and blue jeans while the family matriarch is wearing a multicolored trench coat and black pants.
"Happy Birthday to my precious grandson Aire," the grandmother of 11 captioned the picture. "You are the sweetest boy with the sweetest smile and are the light of our lives!!!"
Kris Jenner also mentioned in the caption how fast the past year went by.
"You bring so much love and joy to our family and we adore you!!!! What a little cutie, I can't believe you are 1!!!!! I love you with all my heart forever and ever," she said.
Aire, who was previously named Wolf, is the youngest of Kylie Jenner's kids with rapper Travis Scott. Kylie Jenner announced that she and Scott had changed their son's name in March 2022, two months after his birth.
On Jan. 21, two weeks before his first birthday, Kylie Jenner shared the first pictures of her son's face and publicly shared his name: Aire, pronounced like "air."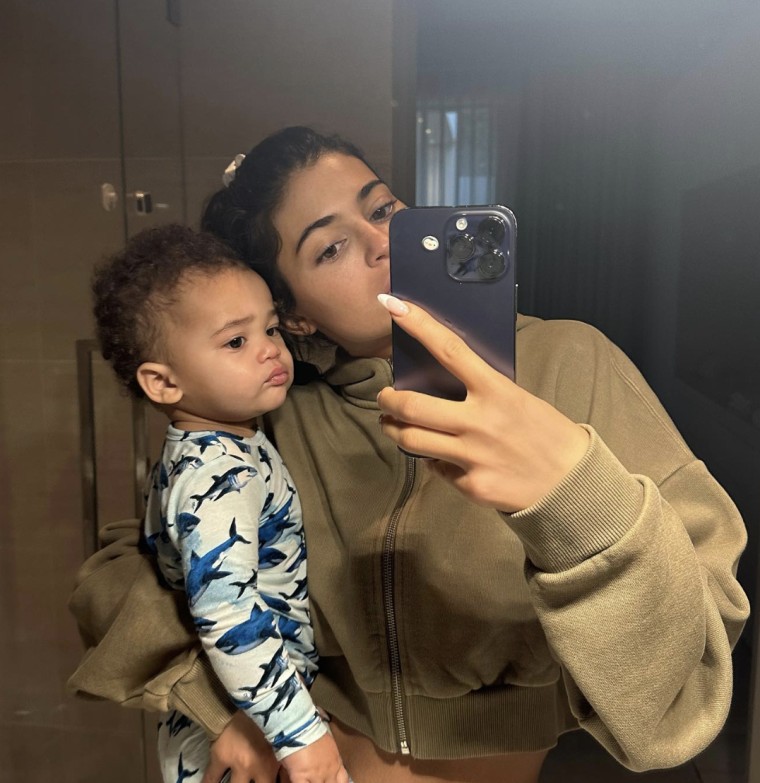 His older sister, Stormi, turned 5 just one day before his birthday.
Kylie Jenner celebrated Stormi's birthday on Instagram.
"I gave you the gift of life and life gave me the gift of you," the 25-year-old captioned an Instagram slideshow. "The most special girl. This little face. I will miss it as it keeps changing. 5 years of loving you and forever more to go. I will always be there for you, Storm girl."