Kaley Cuoco is confident that her baby girl, Matilda, will become an actor when she's older.
"It's in her genes; I don't know how she won't," Cuoco said to Emmy magazine for their June cover story. "The child already thinks she's the star of everything."
Cuoco, who gave birth to Matilda in late March, was pregnant with her little girl when she filmed her new TV show, "Based on a True Story."
"I went through my whole pregnancy on this show. Truly, I grew with this character," she said.
In fact, the "Big Bang Theory" alum told Emmy that she gave birth to Matilda just three weeks after she finished filming the series.
When the official trailer was released online, Cuoco joked on Instagram that "Based on a True Story" is Matilda's "first starring role."
"LOL," she wrote at the time.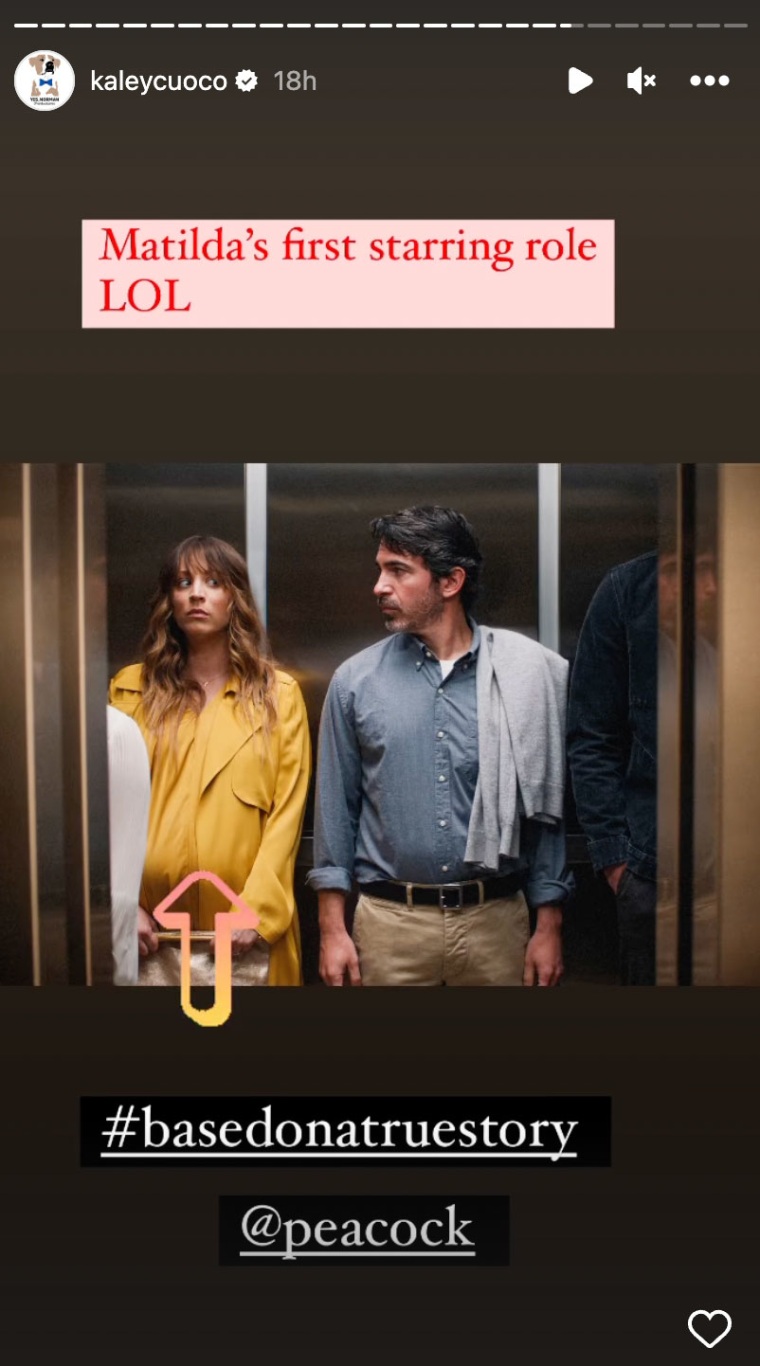 After finding out that she was going to be a mom, Cuoco said she had to break the news to producers, and once the show's creator, Craig Rosenberg, found out what was going on, he decided to embrace the idea of Cuoco's character being pregnant.
"Kaley as a pregnant woman — we haven't seen that before," he told Emmy. "We would still get the Kaley we wanted, but we'd have a new Kaley, so to speak, going through all different story elements and the challenges that come with being pregnant."
Cuoco shares her daughter with her boyfriend, Tom Pelphrey. In 2022, the two met at a party for Pelphrey's show "Ozark," and Cuoco says that sparks were definitely flying.
"When we met, it was instantaneous — 'Oh my God, I want to have a kid with you,'" she shared. "We both wanted it so badly, which was not what I thought my life would be. I love my career and wanted to just keep living my life. But Tom came along, and something changed. We're not twenty, so we felt like we probably couldn't wait too long. Then we got so blessed — it happened right away."