Kaley Cuoco's newborn daughter is less than four weeks old, but she's already busy making furry friends.
Matilda, who was born on March 30, cuddled up with one of her mom's many pets in a sweet new pic that Cuoco posted to her Instagram Story.
In the adorable photo, Matilda dons a cozy, cream-colored onesie and slightly sticks her tongue out as she reclines on a comfy pillow. One of Cuoco's several dogs lies down next to the infant and lightly touches her side as he looks at the camera.
The proud mom, 37, added the hashtag #BFFs to the post.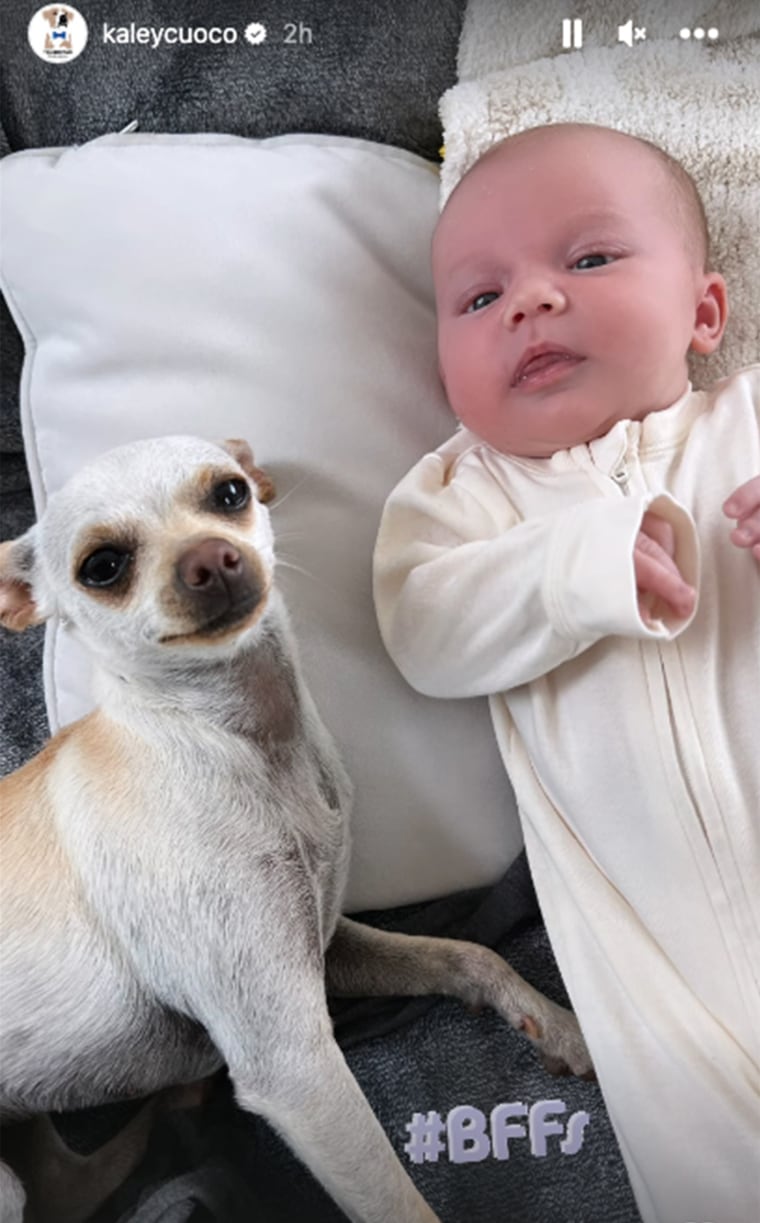 If her mom has anything to say about it, Matilda will surely be a huge animal lover, just like Cuoco. The "Big Bang Theory" star has already started introducing her daughter to her many pets and recently shared another photo of herself napping with her boyfriend Tom Pelphrey and Matilda.
In the snapshot, one of her dogs also cuddles up nice and close to the family of three.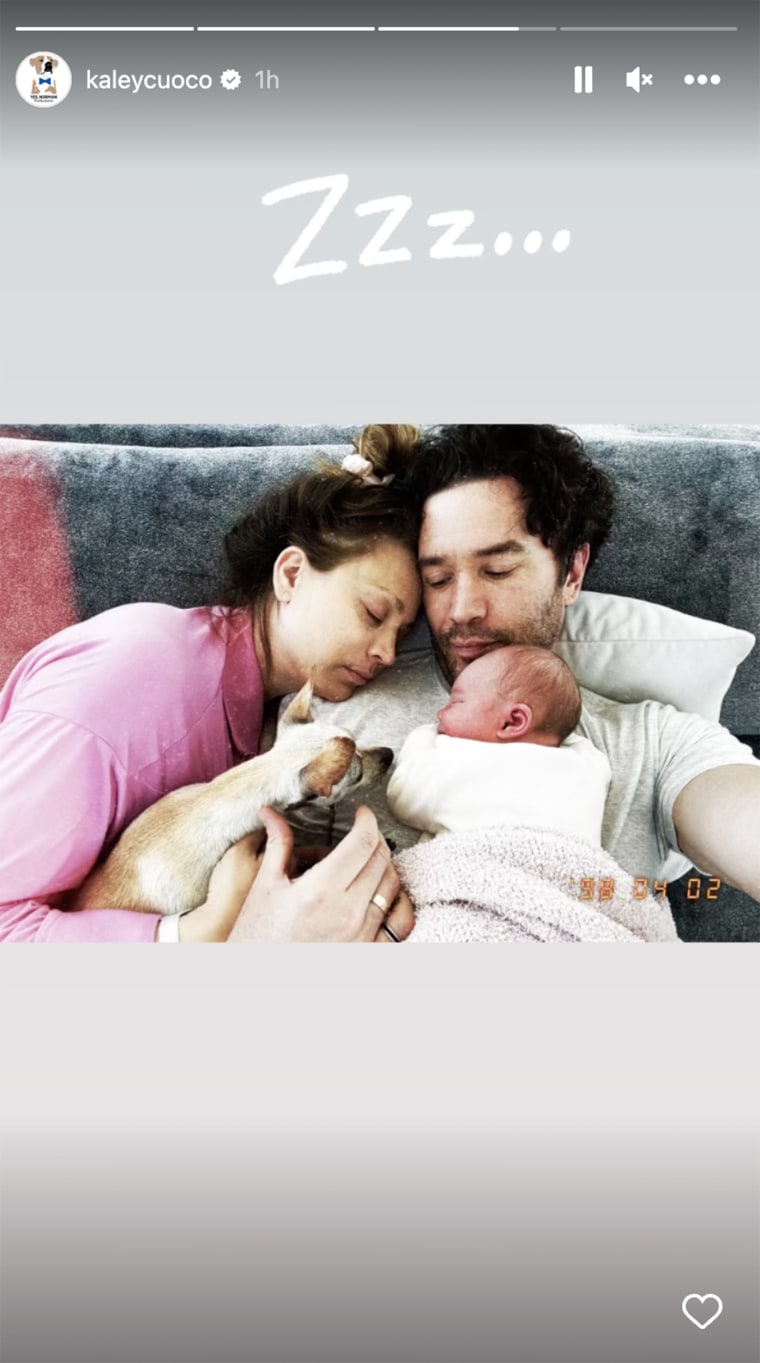 The happy couple celebrated one year of dating on Monday, April 24 and Cuoco gave Pelphrey a loving shoutout on social media.
"How it started (to) how it's going! Cheers to a year with you @tommypelphrey … eternally grateful for you and what we have. I love you ,bub!" she captioned the Instagram post with heart emojis and shared a new photo of baby Matilda to mark the special occasion.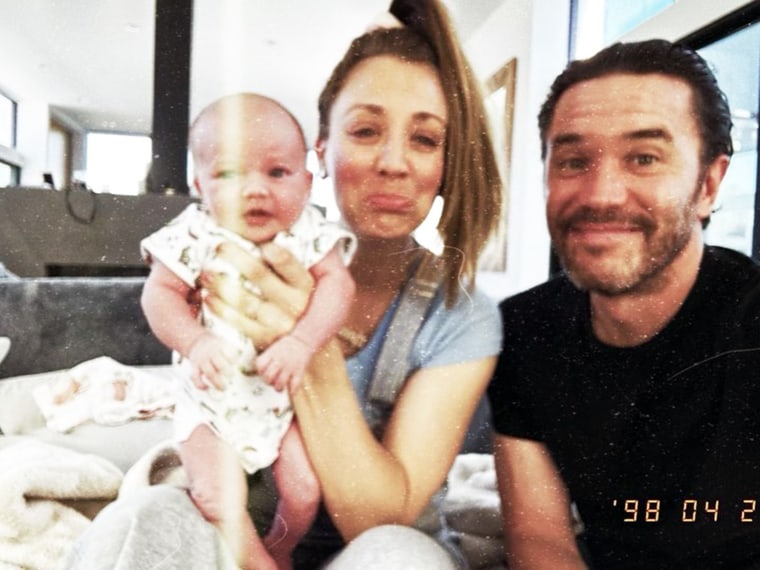 On his Instagram page, Pelphrey shared several photos with Cuoco and one family photo where they're cuddling up on the couch with Matilda and one of Cuoco's dogs.
"Happy One Year bud… best year ever. Love you more each day," he captioned the post with heart and chick emojis.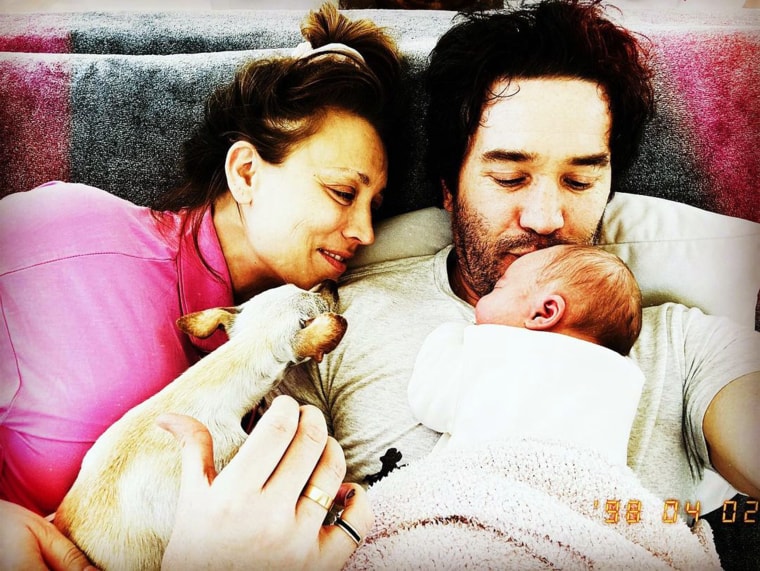 The new parents recently celebrated their first Easter with Matilda and made sure to dress her up in a pretty, frilly dress. The photo shows the cute newborn mid-yawn.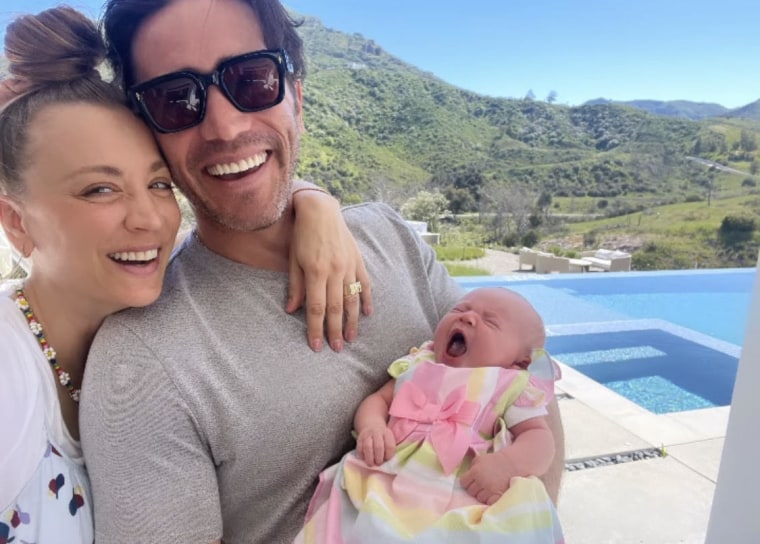 Earlier this month, Pelphrey spoke to E! News about fatherhood and said the last few weeks have been a "beautiful" experience.
"I was excited for it, and you obviously have some idea of what it might be and how it cool it might be," he said. "Nothing compares to the actual feeling. It's so wild."
Pelphrey added that he's enjoying being at home with his two favorite girls.
"All I want to do is sit at home with Kaley and the baby and never leave the house," he said. "It's a miracle. We're so happy."