Jana Kramer is pregnant ... for the third time!
The country singer and actor, who is already a mom of two kids, Jolie, 7, and Jace, 4, is expecting her first child with fiancé Allan Russell, TODAY.com confirmed.
Kramer shared the news with her fans with a sweet post on Instagram.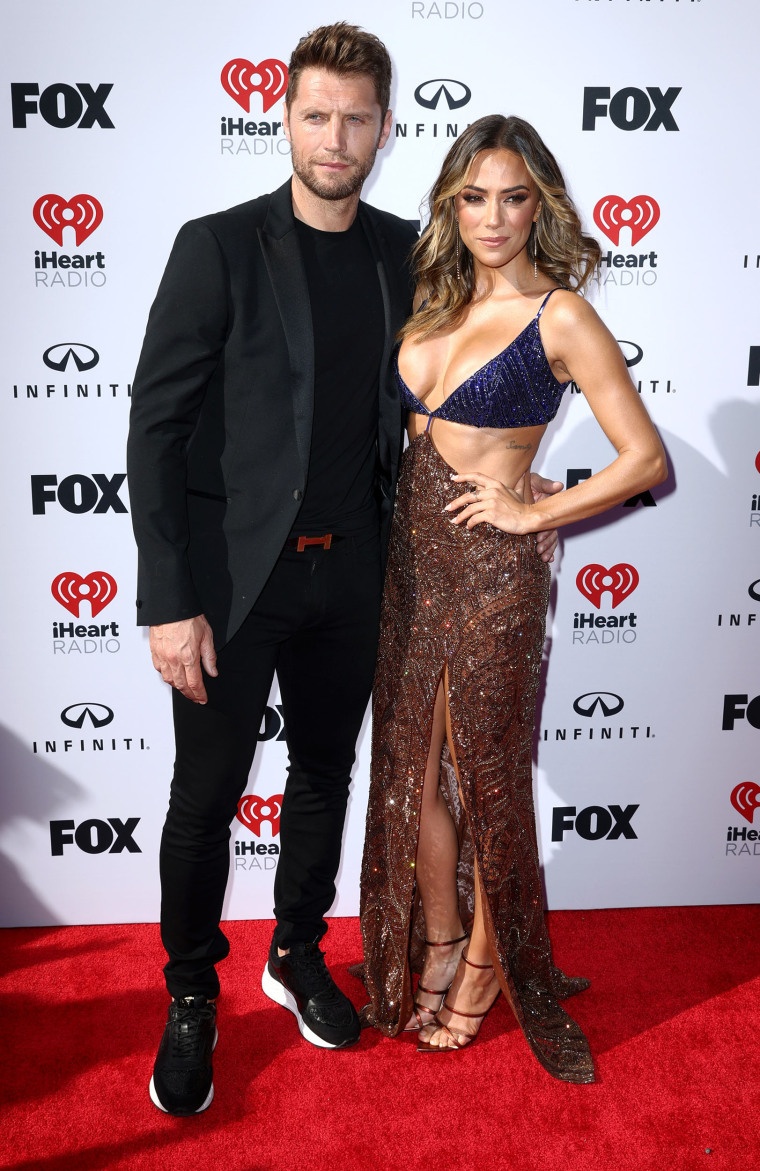 "We've been keeping another secret from you guys (I promise this is the last Announcement...at least for a little while 🤣) but I'm pregnant!!!!" she wrote. "Beyond blessed and grateful for this baby to be a part of our story."
The "I Got the Boy" singer added that she never thought she'd see "pregnant" on a test again or become a mom of three. She opened up about the news in an interview with People.
"If I'm being honest. I've been through a lot, so this has just been a really beautiful thing," Kramer said to People. "I'm letting it all sink in. It's everything I've wanted and more. Allan was so sweet. He wrote me this little sticky note saying, 'You deserve the happy ending.'"
In May, Kramer revealed on her "Whine Down With Jana Kramer" podcast that she and the pro soccer star had gotten engaged.
He popped the question when he asked Kramer and the kids to go for a walk to their new house that they were having built.
"We were all sitting on the front porch steps and just looking out at the view because the view is just, I mean, stunning. And he, like, said my name. And ... then he got down on one knee," Kramer recalled.
"And then Jolie just started jumping up and down. It was the cutest thing ever," she said of her 7-year-old daughter. She also shares 4-year-old son, Jace, with ex Mike Caussin. "It's like she knew what was happening ... And then she said, 'You're getting married!'"