Carey Mulligan is pregnant and expecting her third child with her husband Marcus Mumford, according to People.
On Friday, Jan. 13, Mulligan, 37, seemingly showed off her baby bump when she attended the AFI Awards Luncheon at the Four Seasons Hotel Los Angeles in Beverly Hills. For the event, Mulligan wore a stunning black dress, which featured cape sleeves on the back.
TODAY.com has reached out to representatives for Mulligan.
Mulligan and Mumford, frontman for Mumford & Sons, are proud parents to their 7-year-old daughter, Evelyn, and their 5-year-old son, Wilfred.
The two first met at Bible camp when they were just 12 years old.
"There's a photo of us that first summer we met, and I've got bleached blond hair," Mumford recalled to GQ in August 2022.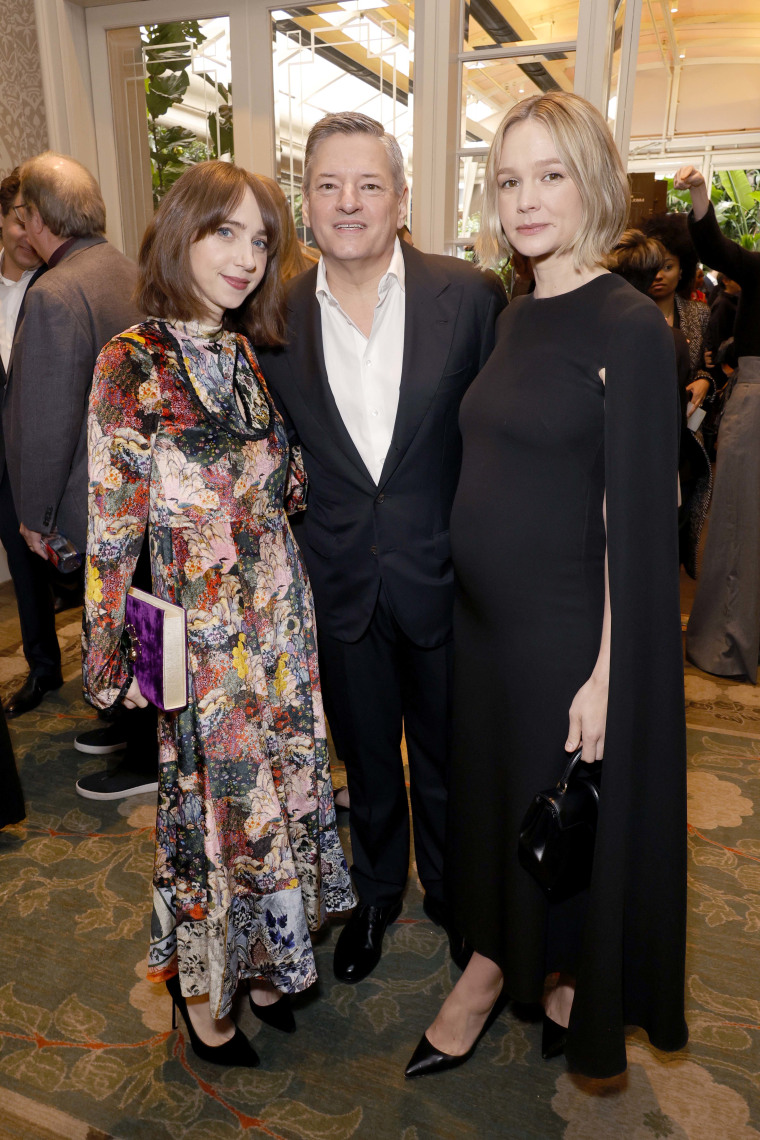 After reconnecting as adults, the couple married in 2012 and decided that no matter what happens, they should always put each other first.
"Early on in our marriage, we said to each other, Let's make our marriage the priority in our lives," Mumford said. "Because the odds are stacked against us. Let's make that our great work, and everything else can come from that, right?"
After the couple started building their family, Mulligan revealed in a 2018 interview with U.K.'s Baby magazine how she's changed since having kids.
"What does motherhood change? Well, your whole life — it's undeniable — it changes everything," she said at the time. "As regards my work, I don't know if motherhood is always the first thought on my mind when I read a script, but I would suspect it's altered my attitude."
Mulligan noted that her kids have also given her a first-hand account of what it's like to portray some of the characters.
"I'd played mothers before without having ever known what it's like to have your own child," she said.