Get ready for babies versus puppies... PUMPKIN SPICE EDITION.
A TODAY #100HappyDays post (find out more about that here) on Facebook inspired this glorious flood of photos of babies and dogs in pumpkins.
It's not really a competition. Because when you put babies and puppies in pumpkins and take cute pictures, everybody wins. Except perhaps the babies and the puppies. They can take their revenge later, probably in the form of bodily functions we have to clean up. For now, enjoy. And thank you to everyone who shared their adorable photos with us.
The original photo: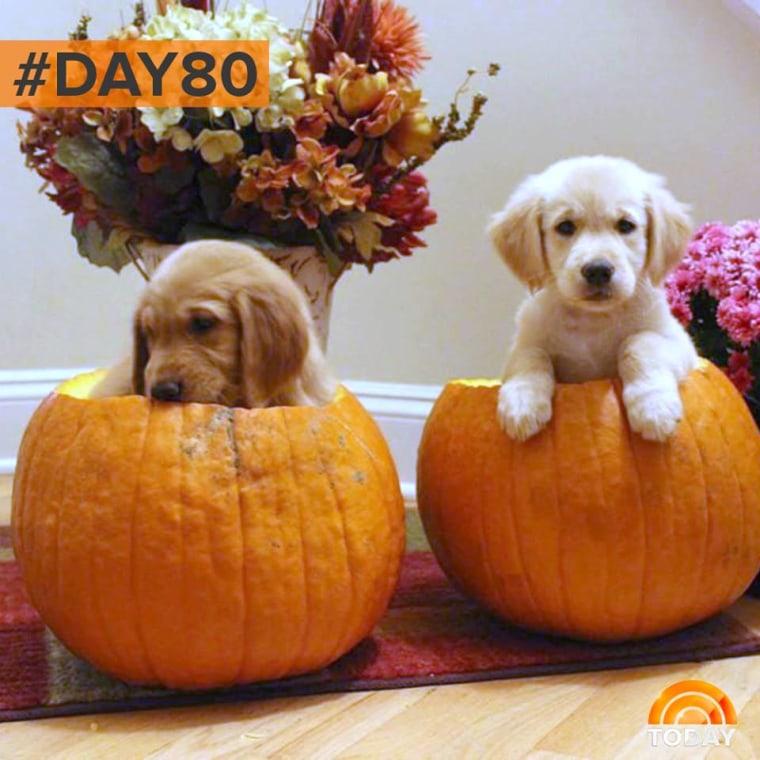 I see your pumpkin puppies, and I raise you... one pumpkin baby!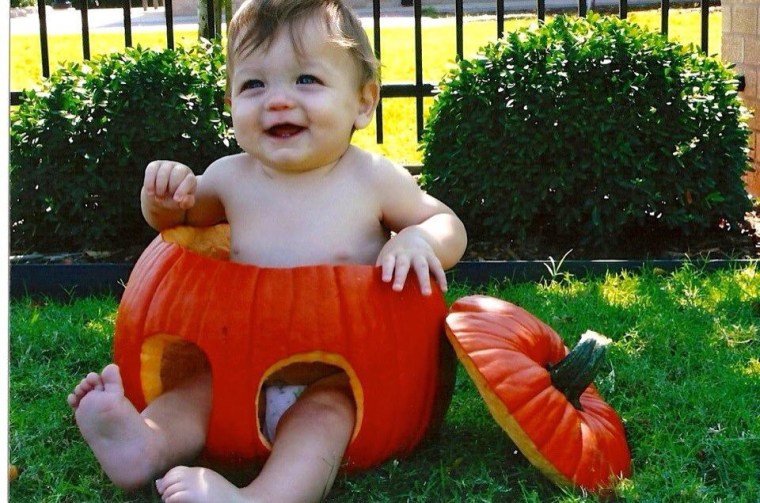 Oh my goodness the crossed paws... nearing dangerous levels of cuteness here.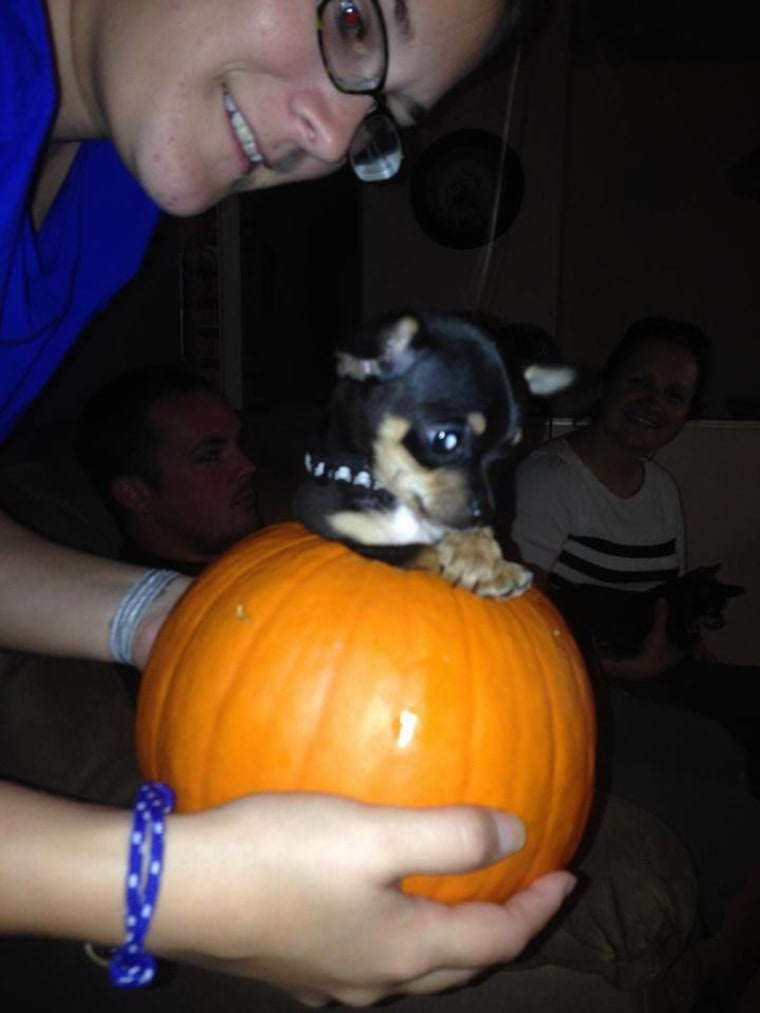 What I lack in hair, I make up for in sheer joy. Also, note my delicious baby arm fat rolls.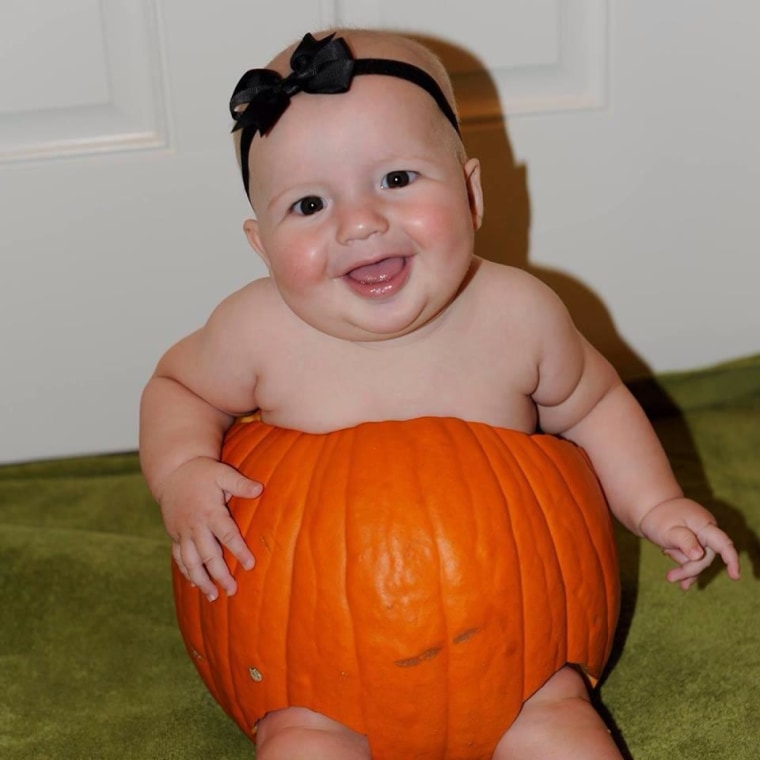 Why yes. Yes, I am incredibly fluffy and cute and I have doggie freckles. Thank you for noticing.
Gotta love family traditions that keep going; can't wait for the high school years.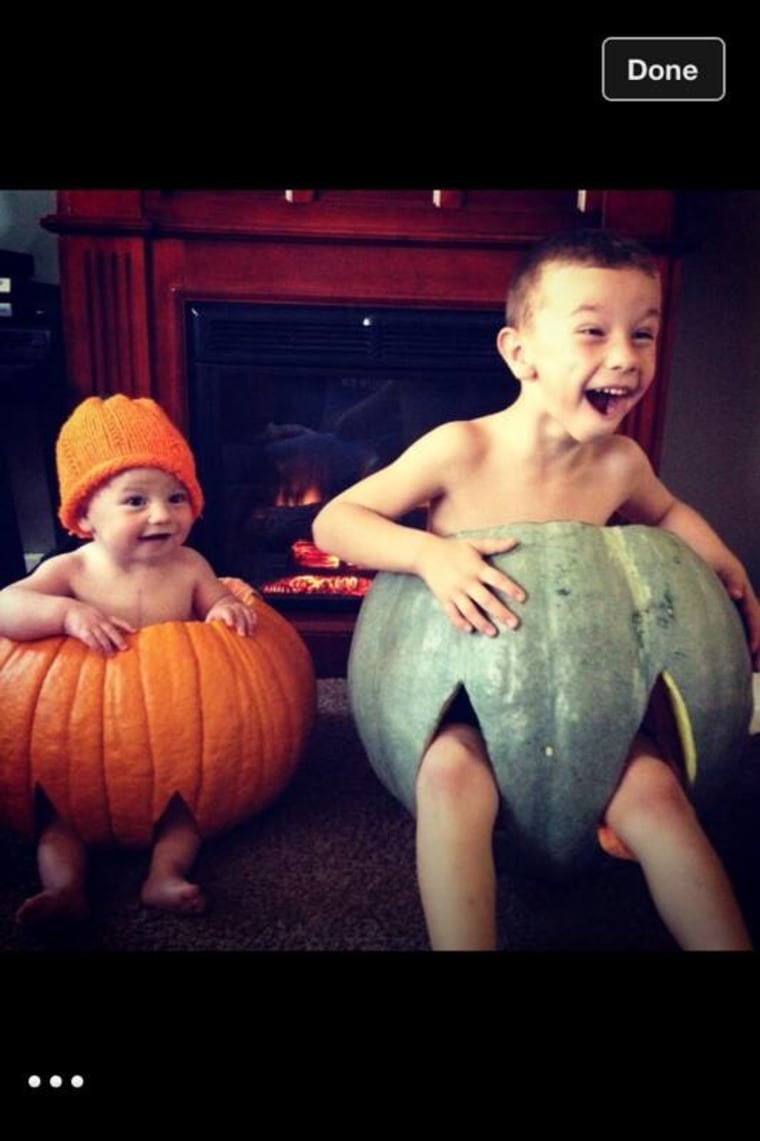 What?! Too soon? We're Labs, you know we can't read a calendar.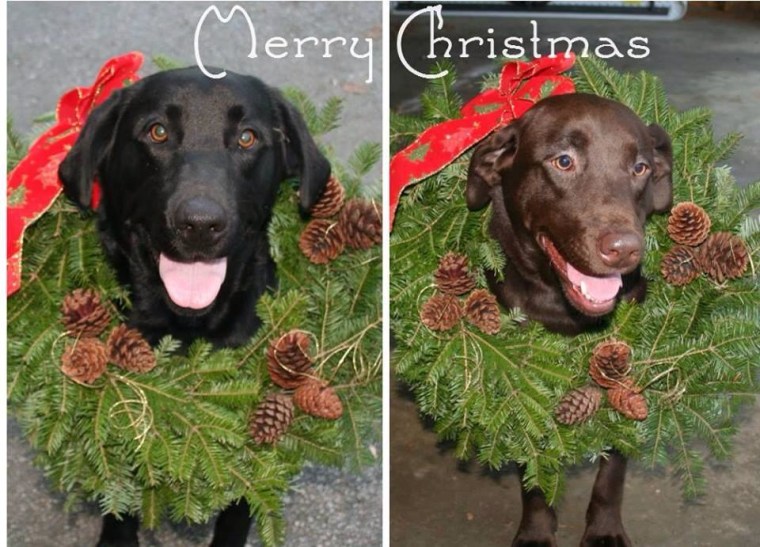 Oh hi, did someone say something about cuteness? Yeah, 'cause I'm just hanging out here in my pumpkin, doin' how I do.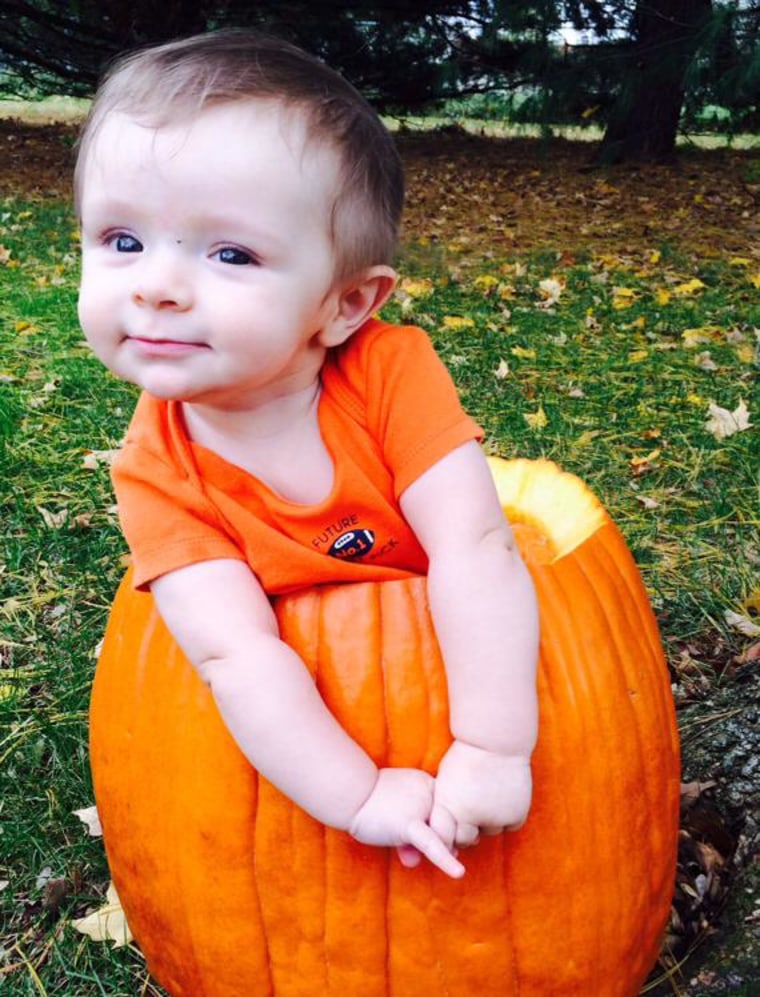 Double the cuteness, double the... bewilderment. You want us to sit where? Okaaaaaaay....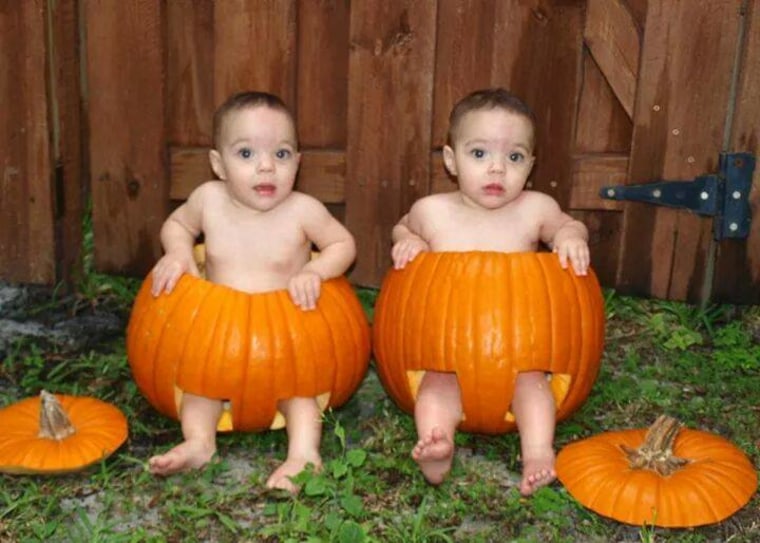 Inside a pumpkin, you say? I have far too much dignity for that. Look at my eyes. I have seen things.