/ Source: TODAY Contributor
The popular Babies R Us trade-in is back and better than ever.
The event — in which customers can trade in outdated baby items like car seats and high chairs in exchange for store discounts — runs from Feb. 16 through March 18 in Babies R Us and Toys R Us stores, though parents who participate in the chain's loyalty program will have access to the event as early as Feb. 11.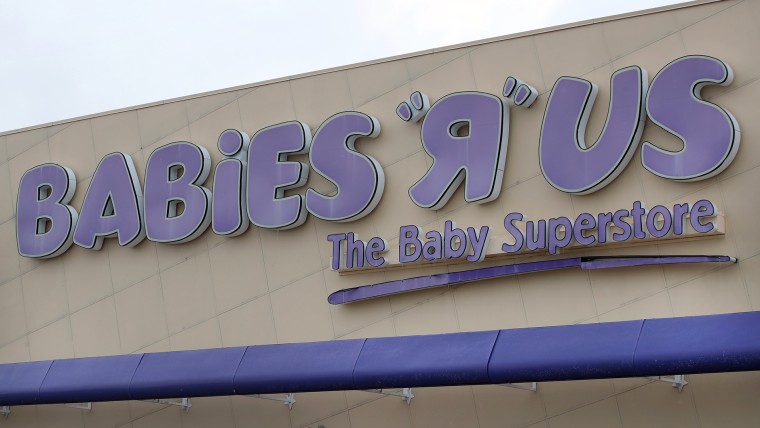 In a post to the Toys R Us blog, the store announced that the event, formerly called the Great Trade-In, will now be known as the Greater Trade-In, promising better discounts and a wider variety of trade-able items.
"This year, we've added clothing to the Greater Trade-In event in addition to gear and furniture," reads the post. "Babies R Us and Toys R Us are working with local charities across the country to help clothe children in need."
Follow TODAY Parents on Facebook.
Every gently used clothing item traded will be donated to these charities, and customers will receive a 25% discount on new clothing purchases.
So what else is greater about the Greater Trade-In?
Customers can trade crib and toddler mattresses, too.
Trading in baby items from the specified list, which includes play yards, strollers and bassinets, earns you a 25% discount on purchases made in Babies R Us or Toys R Us stores. Using an R Us credit card gets you 30% off.
Have nothing to trade? The stores say all customers will receive 15% off certain items both in store and online during the event.
Never miss a parenting story with the TODAY Parenting newsletter! Sign up here.