Amy and Chad Kempel had hoped for a third child, who would probably be their last, given the struggles they had for years trying to add to their family.
But earlier this month, the California couple ended up welcoming five more children to their home.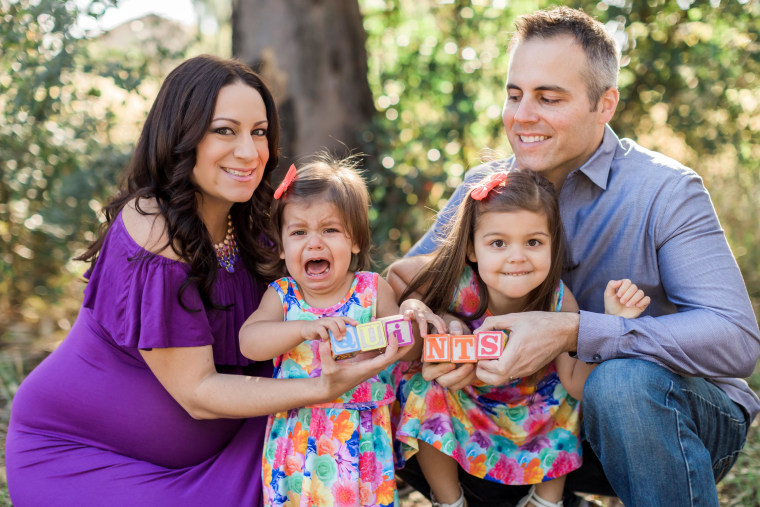 The three boys and two girls — Lincoln, Noelle, Grayson, Preston and Gabriella — were born Jan. 11 by caesarian section. Despite arriving 27 weeks and 3 days into the pregnancy, the quintuplets are doing well. Last week, ultrasound imaging of the babies showed no sign of brain hemorrhaging that is common among multiple births.
"That was a huge piece of news we were worried about, so we just let out a huge sigh of relief," Amy Kempel, 34, told TODAY. "They're doing great so far."
But the babies, born ranging from 2 pounds, 5.6 ounces to 2 pounds, 15 ounces, still have weeks ahead of them in the hospital's neonatal intensive care unit before they can head home.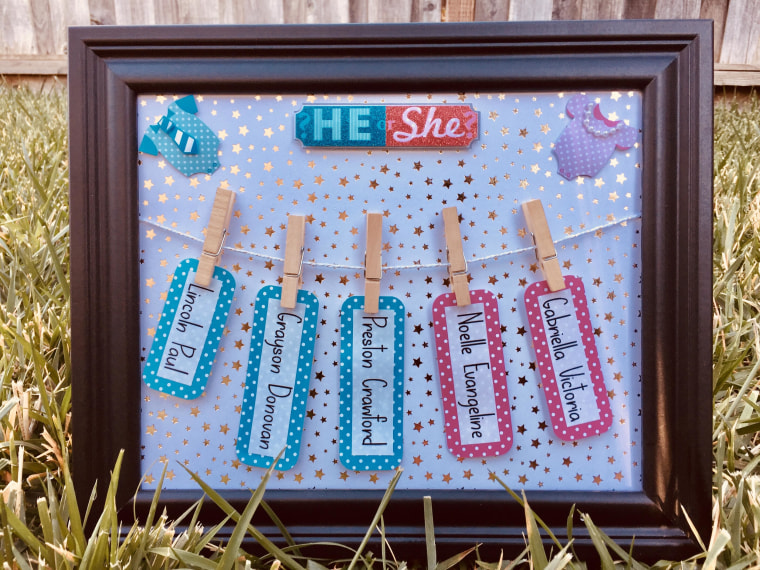 "People are asking us, 'did you get a bigger car yet?' and we're like, we just want to bring home five healthy children. That's our focus right now," said Chad Kempel, 36. "We have a couple of months before we're at that point. To us, the other stuff is easy. We'll figure out a way to scrape together money. But health? We have no control over that."
If the couple sound overly cautious, it stems from the tremendous loss they experienced when they found themselves in a similar situation. The couple gave birth to twins in 2013 but lost the babies shortly after they were born, in part because of a condition Amy has called an incompetent cervix. The twins were born barely halfway into the pregnancy at 22 weeks and 3 days.
The couple has relied on a fertility procedure known as intrauterine insemination, where sperm is inserted into a woman's uterus, to get pregnant. The process differs from the better-known in vitro fertilization procedure, where a woman's eggs are extracted, and then fertilized outside of her body.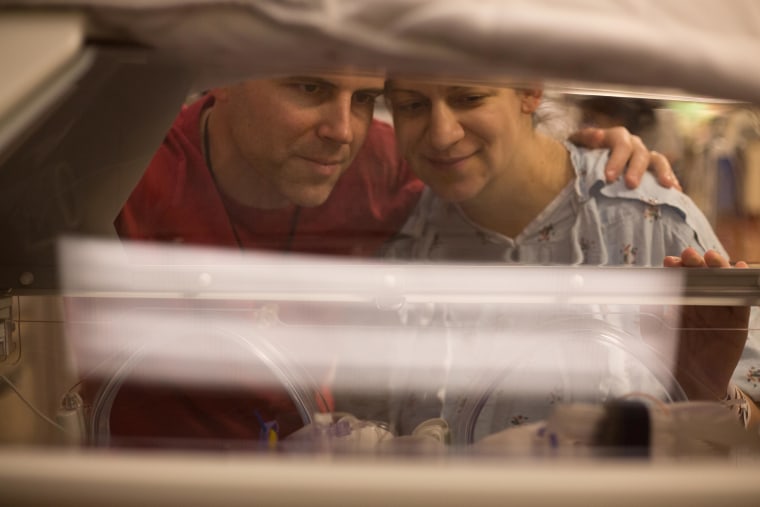 The procedure has blessed them with their two daughters, 3-year-old Savannah, and her 18-month-old sister, Avery. But the couple also has experienced four miscarriage. They were hoping for one more child when they learned they would get an additional five instead.
The Kempels knew their fertility treatments could result in multiples but they had been warned that basically meant twins and sometimes, very rarely, triplets.
"We've been in this game for about 6 years trying to have our family. We're very familiar with the numbers and having ultrasounds, and as soon as the doctor put that wand on Amy's belly, we both looked at each other and were terrified," Chad said.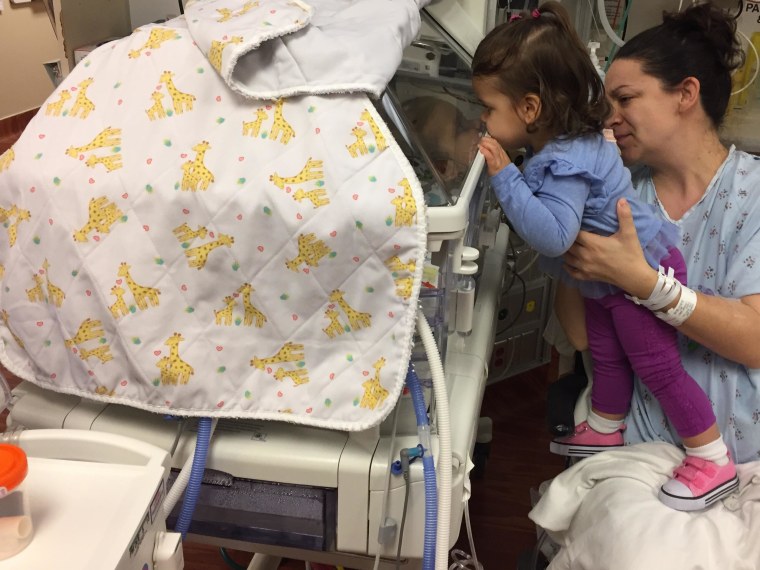 But Amy said the support the couple has received tremendous support from their families, friends and Mountain House, California, community as well as members of mothers-of-multiple groups she belongs to online. She especially credits her husband for providing her with optimism when hers wanes.
"He kept reminding me along the way of how to be hopeful," she said. "There were so many times I was scared and worried, but he kept telling me to have faith, and you can do it, and the babies will be born healthy and we're going to look back on all this and be glad we were positive and optimistic."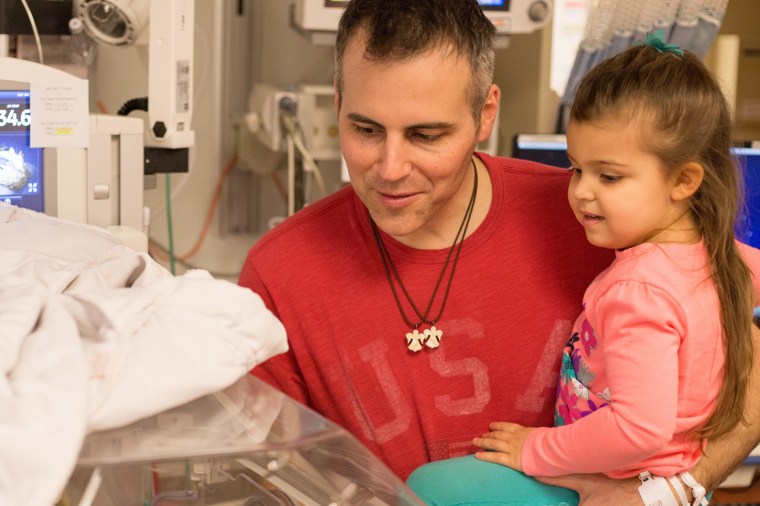 Chad said the immense loss they experienced with the twins has somehow helped give them the strength necessary to get through the rough spots this time around.
"At the time of the loss it was difficult to imagine being able to get through that time and whether or not we would ever be blessed with children, either of our own or through adoption," he said. "It felt like it was never going to happen while in that moment of our lives."
Then came their five new children.
"When the quintuplets were born we truly understood how everything between then and now fits together to make our family " what it is today and it's beyond anything we ever imagined," he said.
He and Amy now share their story with hope of inspiring other couples struggling to start or expand their own families.
"One day it will all make sense," he said.