/ Source: TODAY Contributor
Many heroes came to the rescue when Melissa Winch gave birth to her son Axel in July at only 29 weeks.
Doctors and nurses rushed to save Axel, born at just 2 pounds 12 ounces and with health problems that may have left him blind, deaf and with skeletal problems.
But months later, it was the help of another group of heroic strangers that left the Winches profoundly grateful.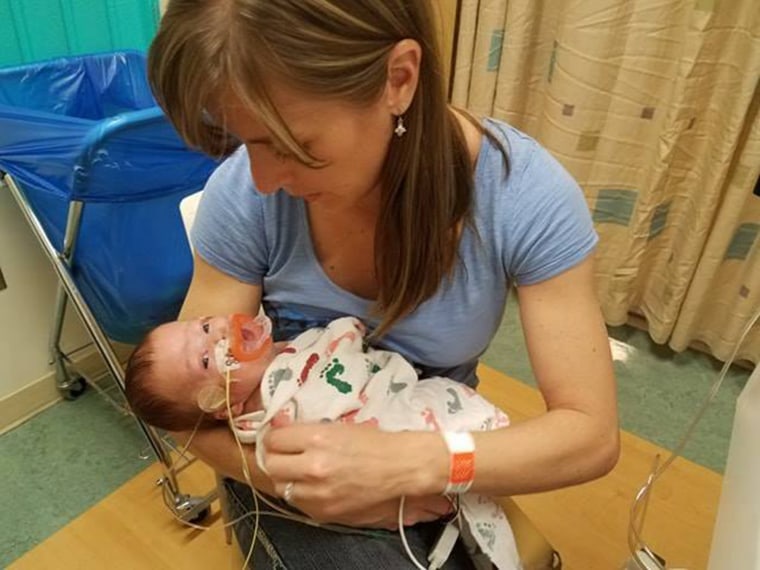 Axel stayed a week in the neonatal intensive care unit in Grand Junction, Colorado, where the Winches live, before he was transferred to Children's Hospital Colorado in Aurora, about 200 miles away.
Melissa, 38, a police officer in Grand Junction, and Adam Winch, 45, formerly a police officer and personal security company owner, had to take extra time off from work to be by his side.
In Aurora, Axel underwent multiple surgeries to help his underdeveloped lungs and brain, which was bleeding, and gave him steroids to bolster his growth. Even still, his chances seemed iffy.
"There were many times we didn't think he was going to live. He would die in our arms and the nurses would scramble to revive him," Adam said.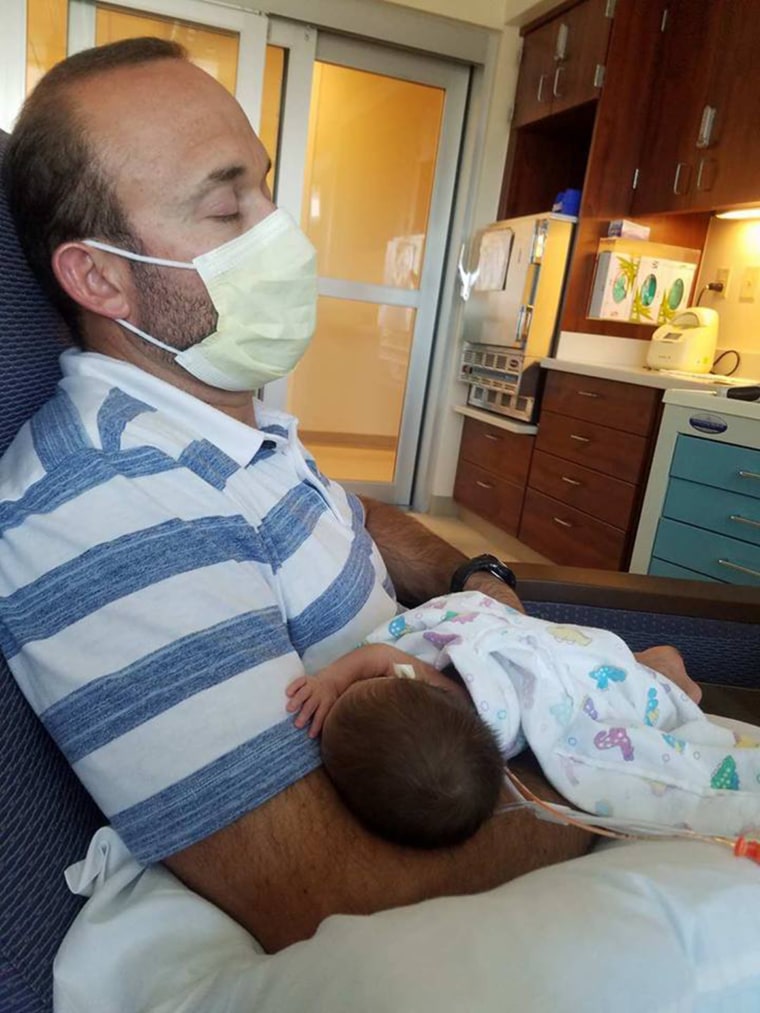 He shared updates on Axel's progress on social media. There, a former Grand Junction police officer saw Axel's story. Now working at the Aurora Police Department, he shared the information with some colleagues, including Sargent Mike Pitrusu, head of the employee support and wellness unit. Pitrusu immediately texted to offer support.
Quickly, Aurora police officers began helping. One offered her mother-in-law suite to the couple as a place to stay. The chief of police brought banana nut bread and some departments raised money for the family.
"There was enough money for us to pay our bills for over a month," Adam said. "We know we have cops from Aurora showing up out of the blue … Just literally coming in there hugging us, telling us stories, cooing and hugging Axel."
After a few months, Axel still wasn't strong enough to leave, but the Winches had to return to work. They worried about leaving their son alone for a week.
"We were afraid he was going to die while we were gone," Adam said.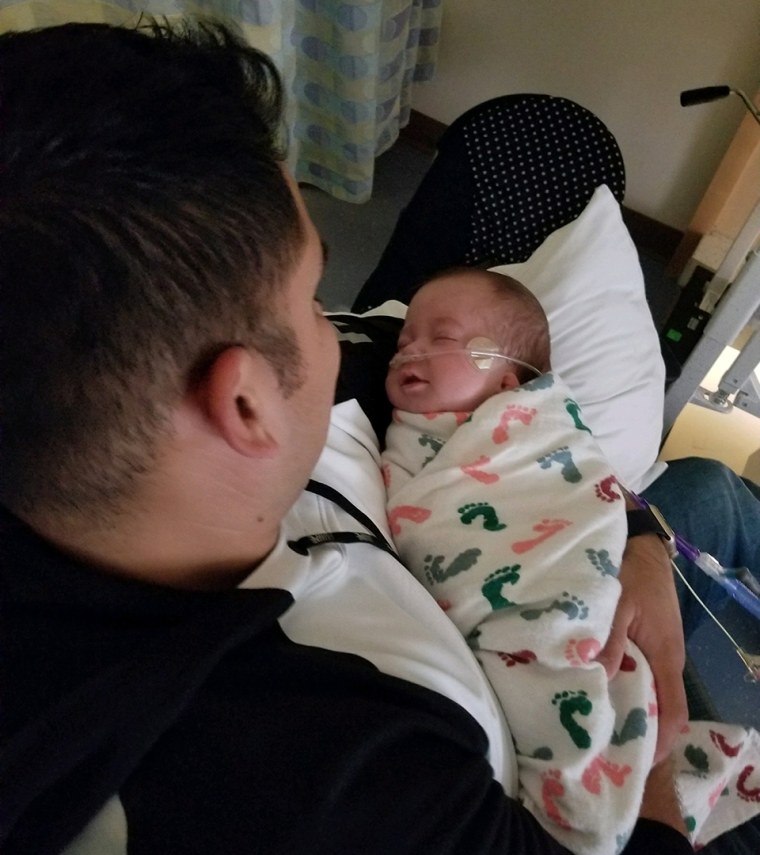 When Pitrusu learned the Winches had to leave he came up with an idea — police officers would visit in shifts to cuddle with Axel. They could take pictures of him and write notes in a journal to share with the Winches.
"We wanted to provide more support for Axel," Pitrusu said. "I put a schedule out to our group. It filled pretty quickly."
About 20 officers visited Axel for morning, afternoon, and evening shifts. Officers read, sang, and talked to him. They held him so much that nurses scolded them.
"He is so spoiled now he just wants to be held," said Pitrusu.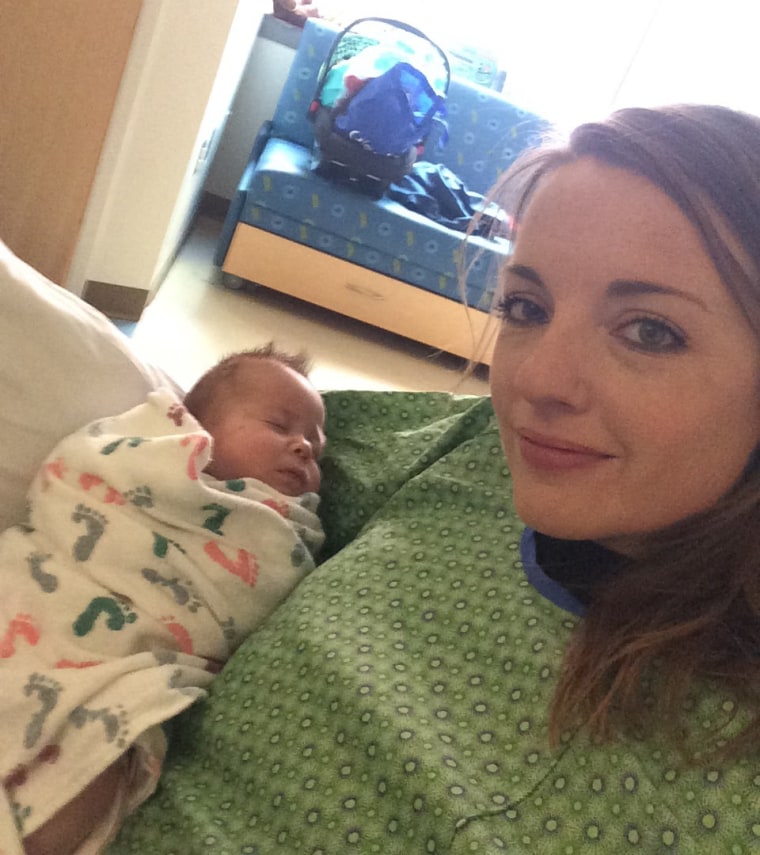 One police officer taught Axel Elvis songs, other officers read to him, and they often fell asleep while snuggling him. What became known as "cuddle watch" provided the Winches with great comfort and helped Axel thrive. It helped the cuddlers, too.
"The officers got a ton out of it," said Pitrusu. "It offered quite a bit to their mental health."
The Winches felt overwhelmed by the support.
"This meant the world to us," Adam said.
The Winches returned but had to leave again. This time, even more officers volunteered and Pitrusu had to turn some away.
"I'm happy we were able to play some small part in helping Axel," he said.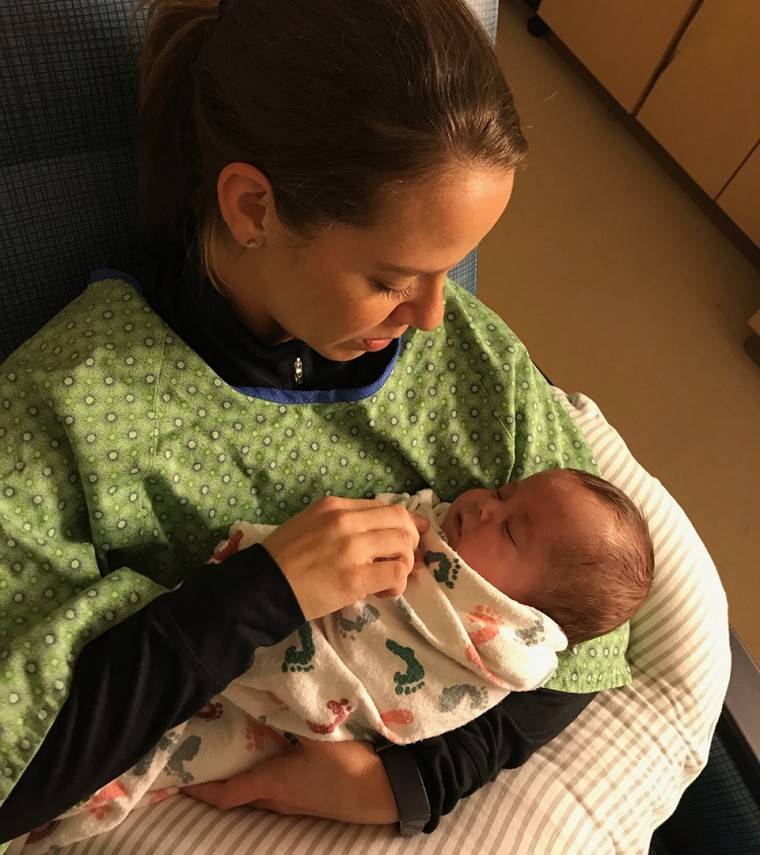 In mid-November, Axel returned home. He can see and has recovered much of his hearing. And, he is learning to breastfeed and steadily is gaining weight.
"Multiple doctors and nurses have said 'This is a miracle. This kid wasn't supposed to live,'" said Adam, whose family receiving help via GoFundMe. "He is a fighter."