/ Source: TODAY Contributor
Through her photography business, Fairyography, Heather Larkin dresses children in beautiful, make-believe costumes and photographs them playing pretend in fairy tale scenes, dressed up as fairy princesses or storybook characters.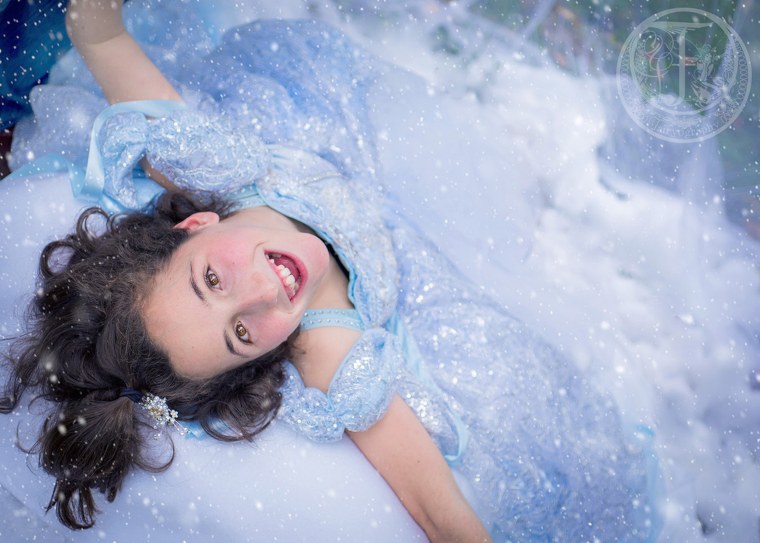 But after two of her clients later died — one of pediatric brain cancer and one of a heart condition — the Georgia-based photographer realized that the greatest gift she could give families struggling with childhood illness or trauma was a set of photos that captured their child's beauty and innocence.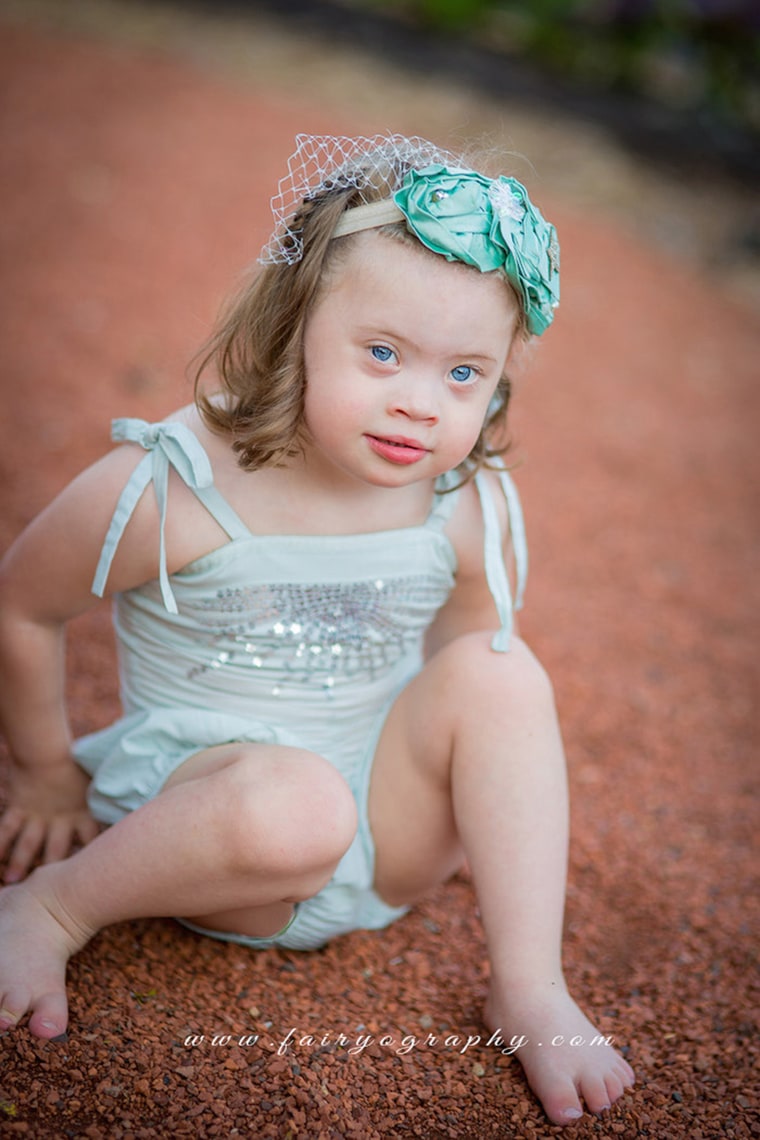 So Larkin created the Sabina Hartley-Burke and Ava Jane Gibson Memorial Princess Sessions, a yearly contest she holds to find families to gift with her images. Each August, friends and family members nominate children who have a medical or genetic condition, or have suffered trauma or abuse, to win a photo session, print package and photo book, donated by Larkin in memory of her former clients.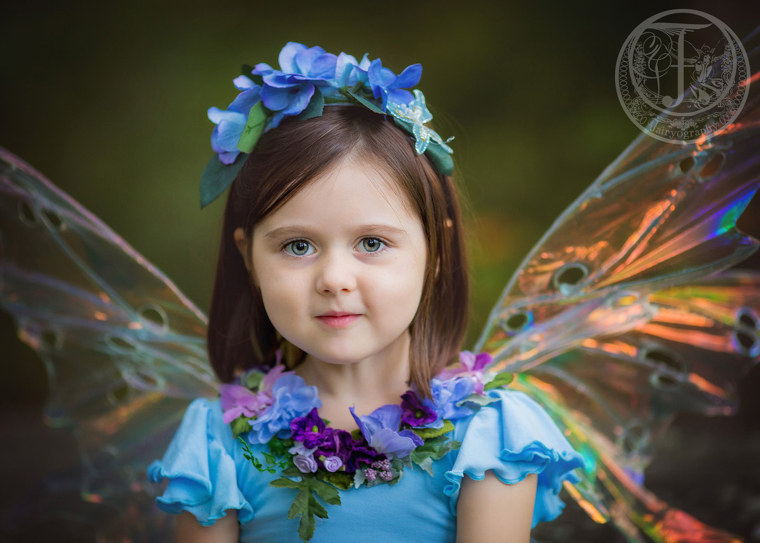 "When Sabina died, it was heartbreaking for me. I attended her funeral and sent images (of my shoot with her) for her parents to use in the service. They sent me a note later on that said, 'You will never know how much these images mean to us — they're all we have left of her,'" Larkin told TODAY Parents. "As heartbreaking as it was for me — it was worse for her parents. And, I realized it's worse for those people who go through all of this and have nothing to remember from the happy times with their child."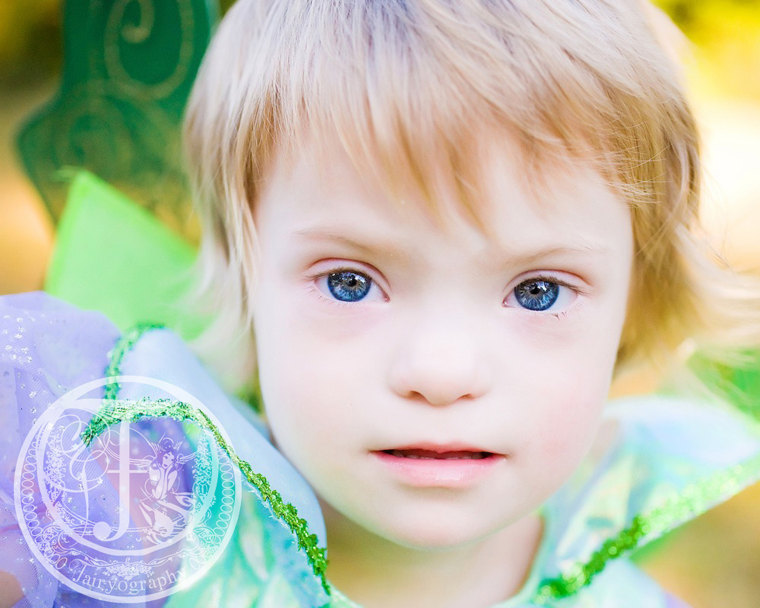 Rachele Gibson's daughter, Ava Jane, is also honored through Larkin's Memorial Princess Sessions. Gibson says her daughter suffered from a congenital heart defect, and passed away a few months after her third birthday.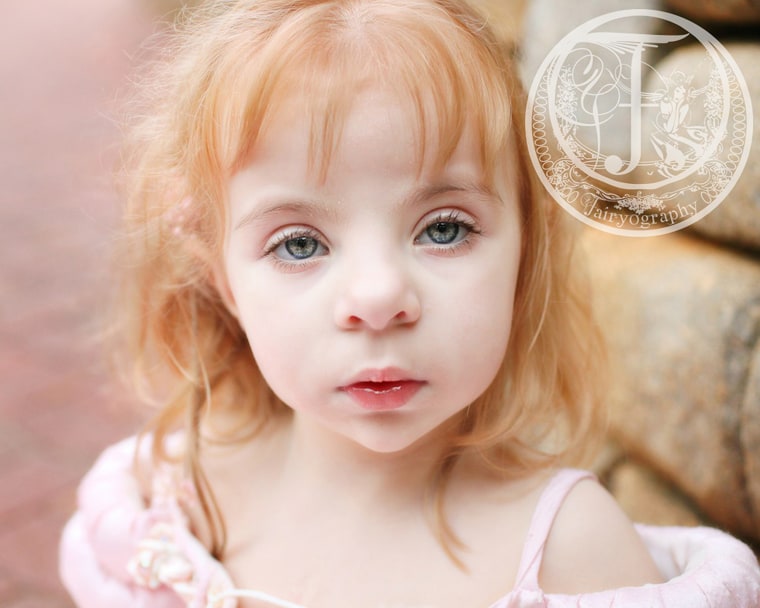 "She died unexpectedly and suddenly, shortly after the photographs were taken," said Gibson. "I am so grateful for all of the photographs I have that remind me of her infectious smile and the mischievous look in her eye. I have (one of the photos) hanging in my bedroom and I look at it every day when I lay down to sleep and when I wake up."
This past August marked Larkin's sixth year of holding the contest. Larkin says she cries over every nomination essay submitted, and that choosing a grand prize winner is never easy. Because of how many touching stories she receives each year, she also offers a photo session and a print credit to each of the families who qualify.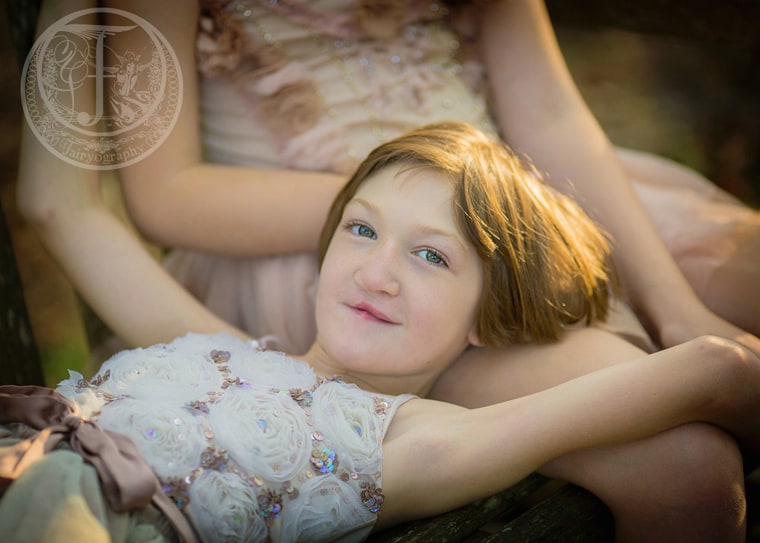 "As upset as I am that they have to deal with what they're going through, I also enjoy meeting every single one of them," said Larkin. "There's not a kid I've met yet who whines about it. They never sit there and think, 'Why me?' They are so thankful for what they do have, and love every little piece of life they have. They have the biggest faith — I don't know how these kids have such big hearts after the pain they've had to put up with."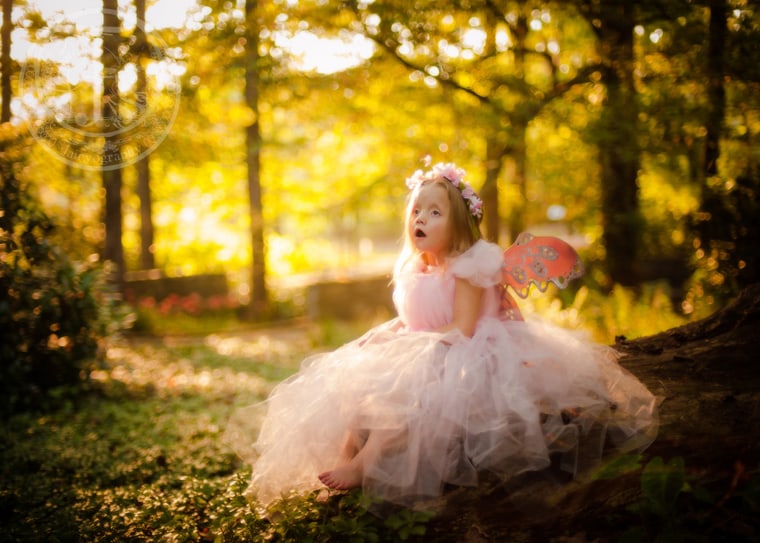 Anna Terrell's daughter, Marti Love, 12, was diagnosed with a brain tumor at age 6, and has endured 14 surgeries and extensive treatment through the years since her diagnosis. Currently in a wheelchair and suffering vision impairments due to the tumor, Terrell says her daughter is still the most thoughtful, caring, joyful person she knows.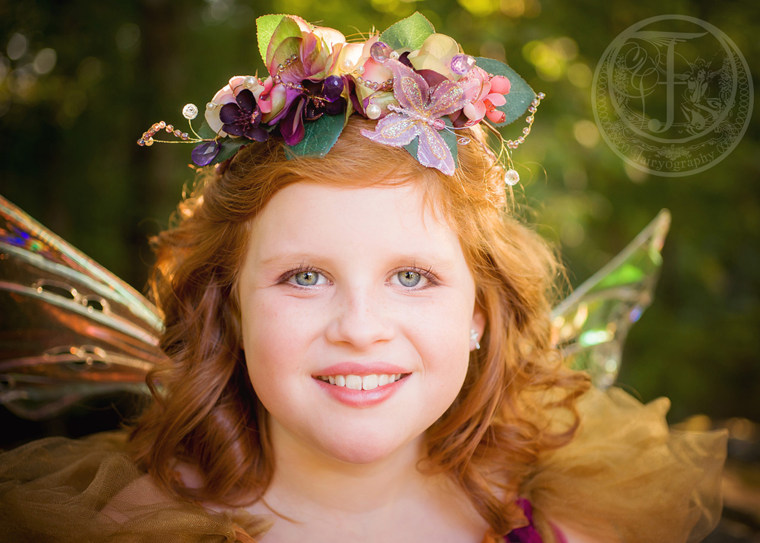 Marti Love was a recent winner of a Memorial Princess Session, something her mom calls an "incredible gift."
"During the shoot, personally, it was a treat for me to watch Marti Love be silly, enjoy twirling around and get pampered," said Terrell. "She loves to dress up, put on make-up, and get her hair fixed, so each aspect of Fairyography was a total gift to her and could not have been given to her at a better time."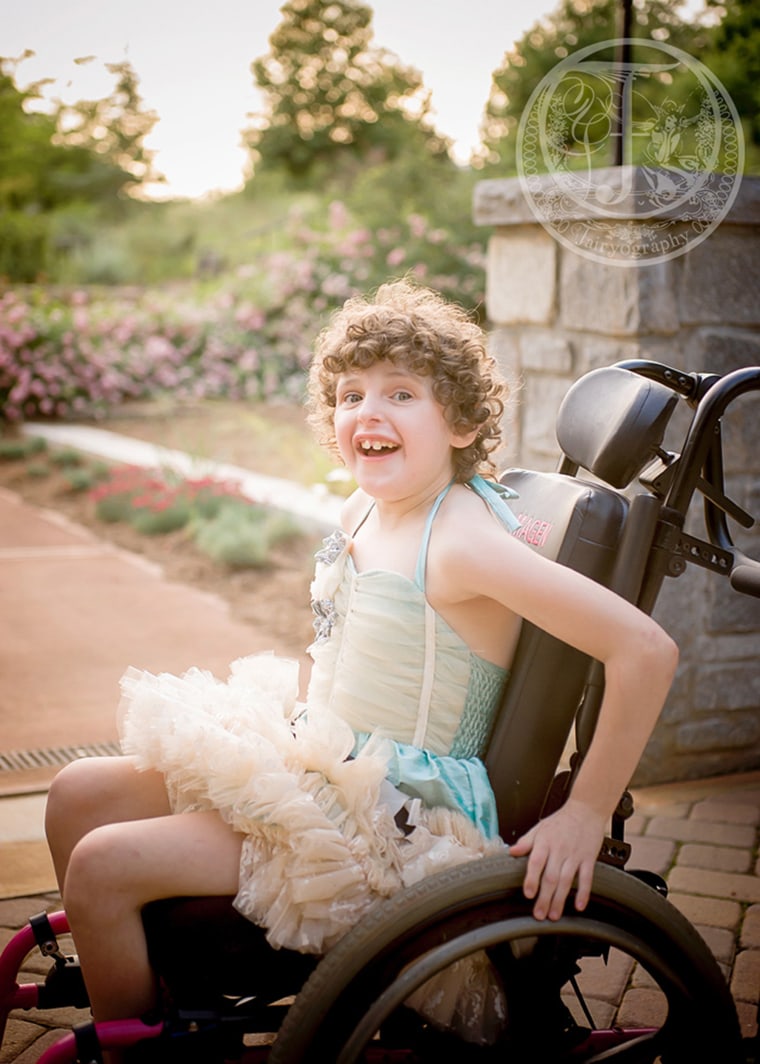 Larkin says she loves pampering her tiny clients, and has plans to continue holding her yearly contest as long as there's a need.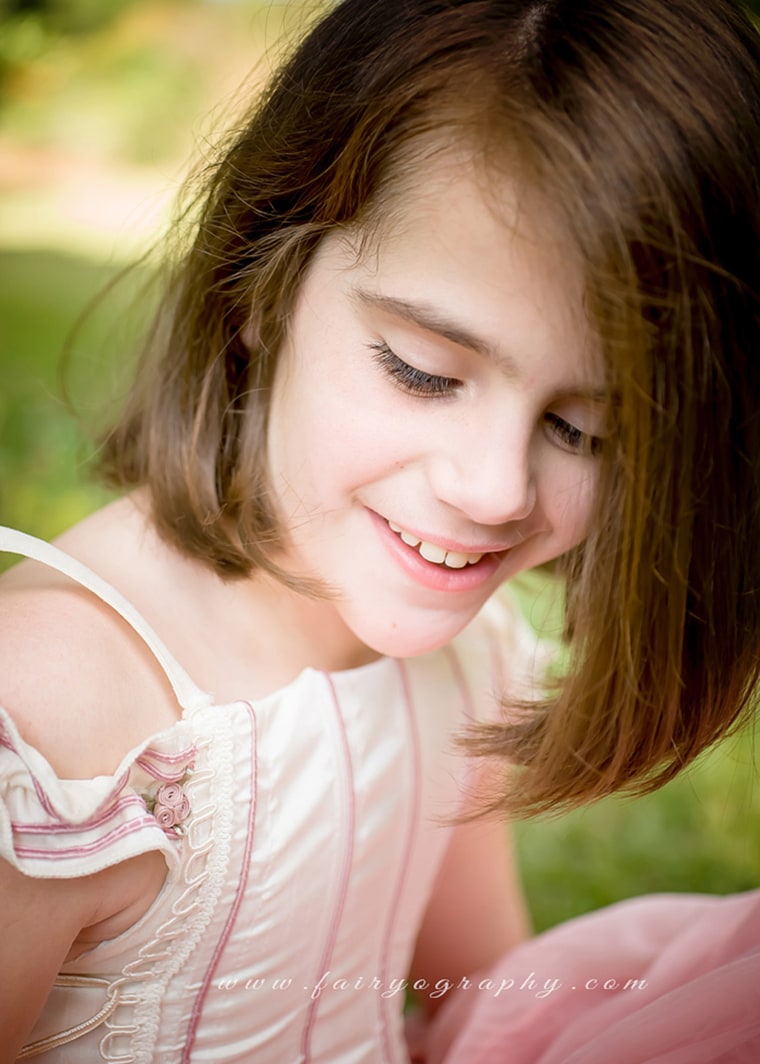 "It's about making them feel beautiful and loved, no matter what they're going through and no matter who they are," said Larkin. "It's about making them know that, no matter what's going on, they are loved and they are wanted."