Now that Ashton Kutcher is a father, he's learning about a few harsh realities that come with parenting (in addition to not getting any sleep).
While out with daughter Wyatt Isabelle, who was born in October, the "Two and a Half Men" star needed to change her diaper. But when he went into the public men's room to do so, he found there was no diaper-changing station — an issue many fathers have been fighting for through so-called "potty parity" bills. The situation left him perturbed enough to post about it on Facebook.
Many must relate to Kutcher's diaper-duty woes, as more than 215,000 people "liked" his post. While many offered him specific locations of where he could find changing station in men's bathrooms, others also shared in their frustration of the double standard, saying that most times the tables are found in only women's restrooms.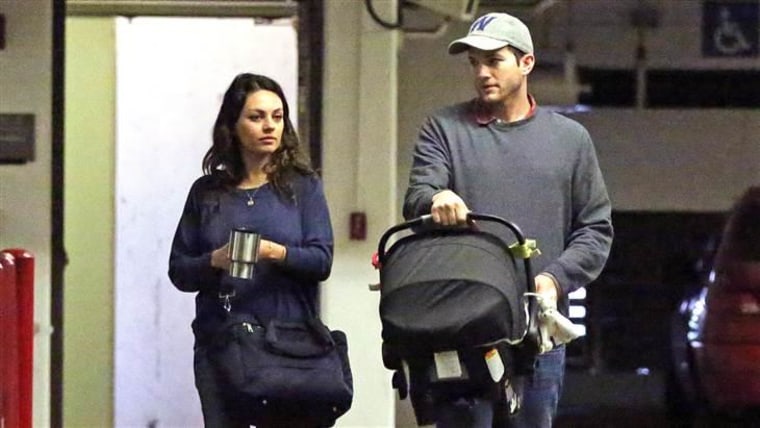 The "That '70s Show" actor must be one heck of a co-parent because fiancé Mila Kunis dished to Ellen DeGeneres that not only does he change Wyatt's diapers often but he also has a knack for swaddling. He's so good, in fact, that she would be willing to invite people over should they be looking for someone to swaddle their baby.
"But the second she was born he changed the first diaper," she dished. "And has changed multiple diapers ever since. If he's home he changes the diaper. He became a master swaddler. He can swaddle anyone's baby."
"If your baby needs to be swaddled, he will do it," she added.
Seizing the opportunity to promote his services, the talk-show host joked, "You heard it here: Just call Ashton Kutcher. We'll have a phone number. If you go to our website, we'll let you know how to get in touch with Ashton if your baby needs to be swaddled."