Ashton Kutcher and Mila Kunis welcomed son Dimitri back in November, but it didn't take long before someone else claimed the baby boy.
According to daughter Wyatt, Dimitri is all hers.
"Wyatt thinks the baby is her baby," Kutcher explained during a Monday appearance on "The Ellen DeGeneres Show." "At some point, I'm going to have to explain to her that it's not her baby, and I don't know how I'm going to do that."
Yes, the 2-year-old is pretty serious about her affection for her little brother.
"She loves the baby so much, it's like 'Of Mice and Men,'" he said. "She's like, 'I'll love you and hold you and squeeze you and name you George.' I'm afraid she's like Lenny. I'm like, 'You're going to squeeze the baby's head off, honey.'"
But it's going to take more than a sound warning like that to get her to ease her grip on her now-favorite member of the family.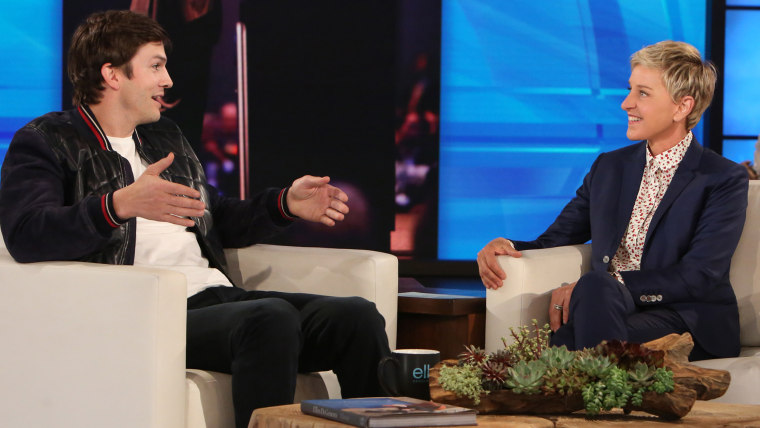 "She loves this baby maybe more than me," dad added.
It's a tricky situation, but he considers it just another part of parenting.
"I went through a phase where I had to keep her from killing herself. Now I'm going through a phase where I have to keep her from killing the other baby," he said matter-of-factly.
Of course, he's not in this alone.
Kunis is right by his side helping, and he takes her advice seriously — especially since she's never wrong.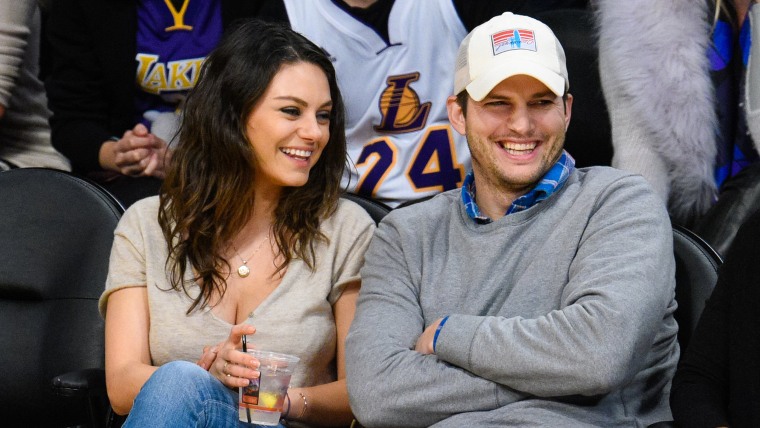 That's a point Kutcher conceded after one day — before their son was born — she declared, "So I think Donald Trump is going to become the president, and I think our baby's name is Dimitri."
The actor scoffed at her political prediction and, for a time, forgot about the baby talk. Then the first part of her prophecy came true.
"I was like, 'I think Dimitri is the name of the baby,'" he said of his realization. "She was like, 'I know, right?'"
RELATED: Mila Kunis shares the moment she fell in love with Ashton Kutcher
Which can mean only one thing: "Everything Mila says it right! But she's my wife, so that's just how it is."