Ashlee Simpson has taken on many roles in her life, from singer and actress to reality star and fashion designer. But the one that she's embraced the most is motherhood.
The 31-year-old star, who married Diana Ross' son Evan Ross in 2014, is mom to 7-year-old Bronx and welcomed 10-month-old daughter Jagger last July. And while she has the mommy routine down pat, Simpson reveals that it's changed her.
"It's an exciting time having two kids in the house," she told TODAY at the Mr. Clean and Swiffer "Clean Slate" workshop event in New York City on May 17. "But your priorities in life shift. Your priority becomes your children, and that's something for every woman that becomes a mother. It's all a change for the better. Life is so good with the kids."
One of her biggest joys is watching her children interact with each other and grow up together. "Bronx is such a sweet big brother," Simpson said. "They have such a different age gap, so it's really sweet to see them interact together." However, she added, "I can already tell that it's going to be different raising a girl than a boy. She's dainty, and when I'm getting ready and Jagger is watching me, I keep thinking how this is going to be fun when she gets bigger."
RELATED: Ashlee Simpson, Evan Ross share first photo of daughter, Jagger Snow Ross
Right now, the biggest change in their household is Jagger's newfound ability to venture off on her own. "Jagger just started crawling around, so we're adjusting to that because you see every speck of dirt on the floor," Simpson noted.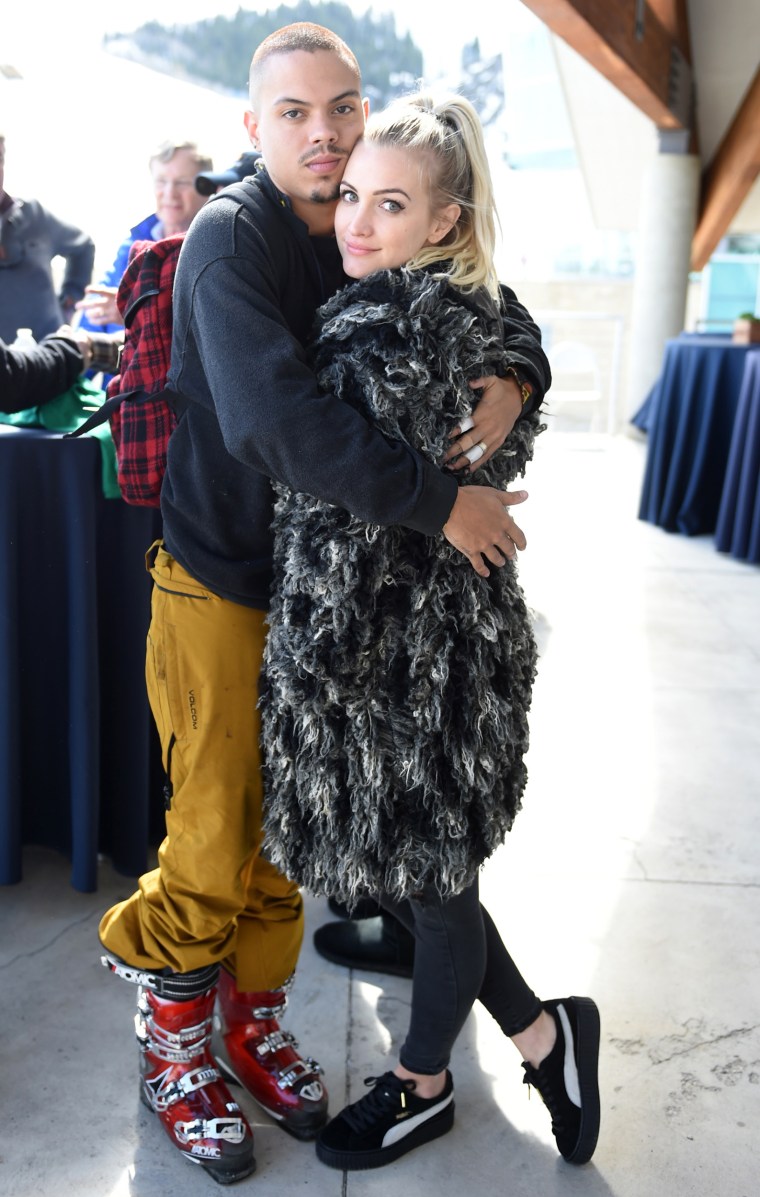 Luckily, her "Hunger Games" actor husband is hands-on around the house. "I'm lucky. My husband and I have it pretty equal when it comes to doing the chores," she said. "We don't have set roles though. If I'm cleaning the kitchen, the other person will take out the garbage. Usually it's just like 'OK, the baby is sleeping; it is time to get this house clean.'"
RELATED: Ashlee Simpson, Evan Ross welcome baby girl Jagger Snow
Ashlee has even enlisted the help of her son, now that he's older. "I give Bronx chores to do like making his bed or clean your playroom," she added. "But there are some days where he doesn't do it."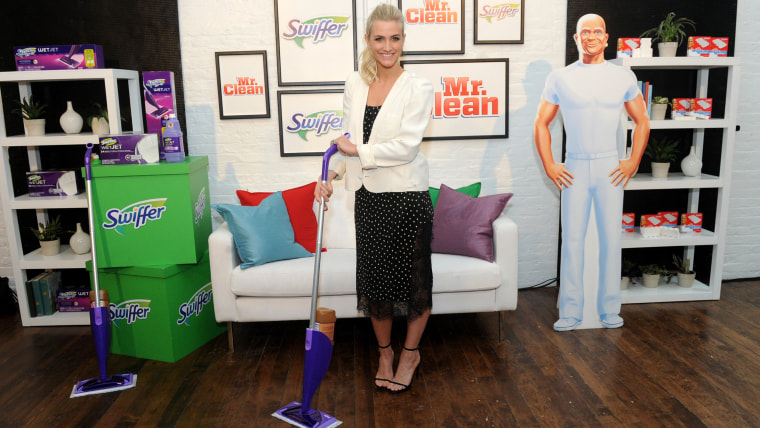 Of course, Simpson admitted that she has the help and support of her family, especially big sister Jessica. "It's so awesome having Jess and her family around," she said. "Bronx and Maxwell bond now because she's 4, and seeing Maxwell with Jagger is so cute. She says, 'My baby!' We all hang out every weekend, so it's really nice to have that foundation and family time."
But with so much going on, Simpson tries to take time for herself to stay balanced. "I take at least three days in the week to take a workout class because it makes me feel great and I love to do it," she revealed. "I think that it's important to find that one thing if you can."
She added, "My advice to other moms would be to take every day one day at a time, especially with your kids so you can be present in each moment. Sometimes it's hard because life gets chaotic. It's about learning to take a deep breath, whether it's while you're cleaning or while your children are taking a nap, just doing a little something to relax and be able to focus."