The question comes up every few days, but maybe not as often as you'd think.
"Mommy — you're OK, right?"
My answer is always the same. "You know I'm not anywhere near Ebola. Mommy is reporting from outside the hospital. The sick people are far away, inside. Mommy won't go anywhere near someone who has Ebola."
My kids — 9-year-old Abby and 11-year-old Zack — probably know more about Ebola than most adults in this country.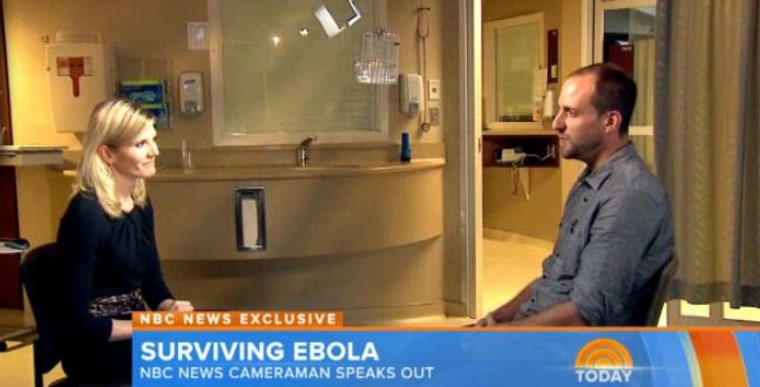 I've been covering the disease and its impact from here in the United States since this summer. I have not traveled to Africa, though I've reported on the devastating impact there. I have spent weeks in Atlanta, Dallas, Omaha and New York, where the American patients have been treated.
Read more: Kate Snow on what it's really like covering Ebola in America
Early on, when the assignment first came, we sat down as a family and had a long talk. This is not unusual for us. My husband Chris Bro and I have always had a policy of being open and transparent with our kids. They need to know (in an age-appropriate way) what I'm covering.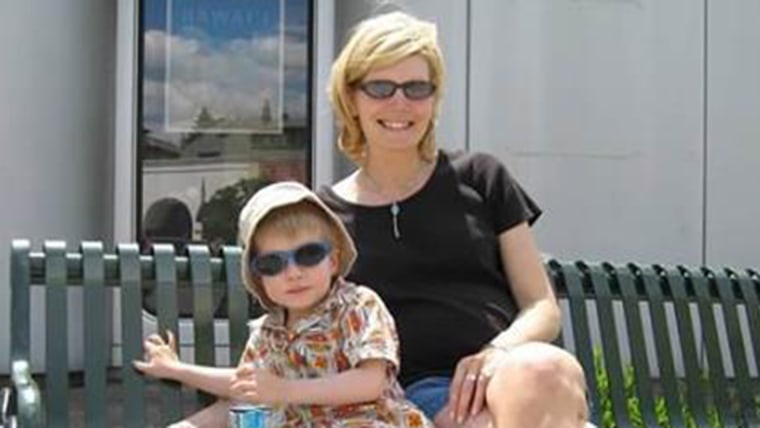 Of course, that can be really challenging when it's a topic that all their school classmates are talking about. When I covered the shootings in Newtown, Connecticut, we had a lot of very difficult, tearful conversations. When I covered the story of the women who were held captive in a home in Cleveland, Ohio, we never told the kids the full extent of the story. "There was a bad man…" was all we needed to say.
So this time, it's Ebola.
My kids understand that Ebola is only transmitted through direct contact with bodily fluids and that you cannot catch it by being in the same city, or even on the same block, or even a few feet away from an Ebola patient. They know that Mommy was not in danger when she sat in the ambulance used to transport the first American patient — Dr. Kent Brantly — to Emory University Hopsital. They know I was not in danger when I shook hands with recovered patient Ashoka Mukpo last week in Omaha.
Watch video: Kate Snow interviews Ashoka Mukpo
For the most part, my husband Chris says, the kids have not been worried at all. They miss me a lot when I'm on the road. But they're not scared.
"I think the nice thing is that you talked to them early when you first started covering Ebola," Chris says, "and now it's just a matter of fact — oh yeah, mommy's covering Ebola. They're not as freaked out as many Americans might be."
My 9-year-old daughter watched this morning's piece with a smile and afterwards said "Good job mommy." Then she ran out the door to get to her singing group practice.
The larger challenge of covering a huge news story like Ebola is being away from home for days on end. This week, the story has been largely based in New York so I'm at home — well, sort of. I left home yesterday at 5 a.m. and returned at 8 p.m. I helped the kids with homework, went through notes from school and got them organized. Then I switched on my computer and wrote a script for the Today Show. At some point, I ran upstairs to tuck them into bed.
Luckily for our family, my husband works from home. He is THE reason I can have the job I have. I cannot thank him enough for being such a terrific dad.
While I'm out covering Ebola, he's taking the kids to swimming and soccer and Boy Scouts and piano lessons. He's managing all the homework and the playdates and the sporting events and the emergency doctor visits.
Still, things slip through the cracks when we're not both at home. And sometimes, the phone calls I get while on the road can be pretty surreal.
I'm standing at a live shot for Nightly News and my phone rings — it's the piano teacher asking why the kids aren't at his house. (My husband thought the teacher was coming to our place that day.) Or our babysitter calls to ask me if Abby has a clean swimsuit anywhere.
But the calls from my kids? They tend to be all about what happened at school, who sat with whom at lunch, what costume they're wearing for Halloween.
They really don't ask very often about Ebola.
The bigger question they have is, "Will Mommy be home for Halloween?" The answer is emphatically YES. I've taken the day off.