When the first baby comes along, it's expected that The Shower is as big as new mama's belly.  Large guest lists, an A to Z gift registry, and plenty 'o party fun are common fare.
But when it's time for baby #2 – and the shower sequel – what are the proper rules of engagement?
Out in the mommy-blogosphere, there's plenty of debate on whether asking for gifts the second time around is ok, or obnoxious. Some consider second baby showers only acceptable if you're having a child of the opposite sex (so you can infuse the first one's mostly pink wardrobe with blue, or vice versa) , or with a new partner (different social circles), or after a 5 year time span (because you wouldn't believe all the new baby gear that's available!).  Others are adamant that showers are for first babies only.
Blogger Jessica Katz  wrote about the topic for momlogic.com and said, "Only a small group of optimists say that every baby should get a celebration. I have found that most people feel that a second shower is greedy and tacky."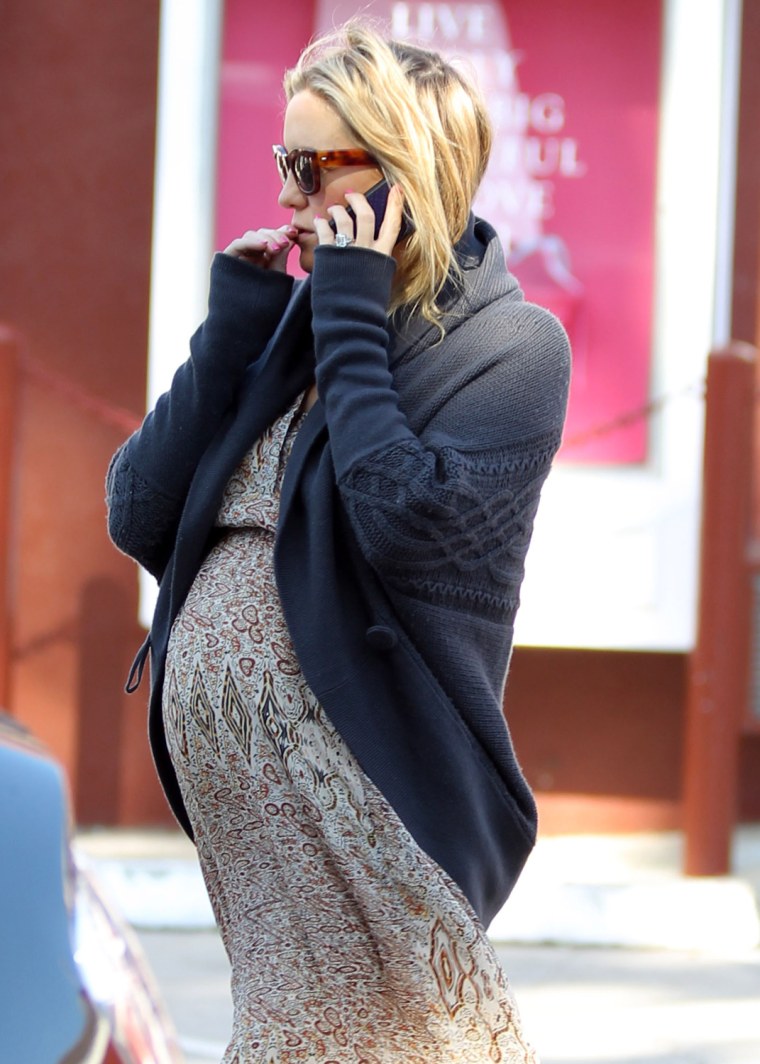 Even Heidi Murkoff, author of What to Expect When You're Expecting, weighs in on whattoexpect.com by saying that even though second showers have become acceptable only recently, "if friends and family want to throw showers for all your beautiful babes, why stop them?"
The issue of whether second showers/gifts/registries are proper etiquette got on our radar after hearing about the unique way Kate Hudson is celebrating her soon-to-arrive bundle of joy, a sibling for son Ryder.  While Hudson didn't forgo the party part of the shower (friends threw her a bash in Malibu), she did ask for no baby gifts… other than trees. That's right. Apparently Hudson asked friends for the gift of  shade in the form of trees for the home she is going to share with fiancé Matthew Bellamy in England.
Whether it's a bundle of branches, new onesies, or nothing at all, where do you fall in the second shower debate? Do you think second showers are great or greedy?