George Clooney could be only days away from becoming a dad!
The actor did not appear at Sunday's Aurora Prize for Awaking Humanity event in Yerevan, Armenia, because it looks like wife Amal, 39, could be due any day now with twins.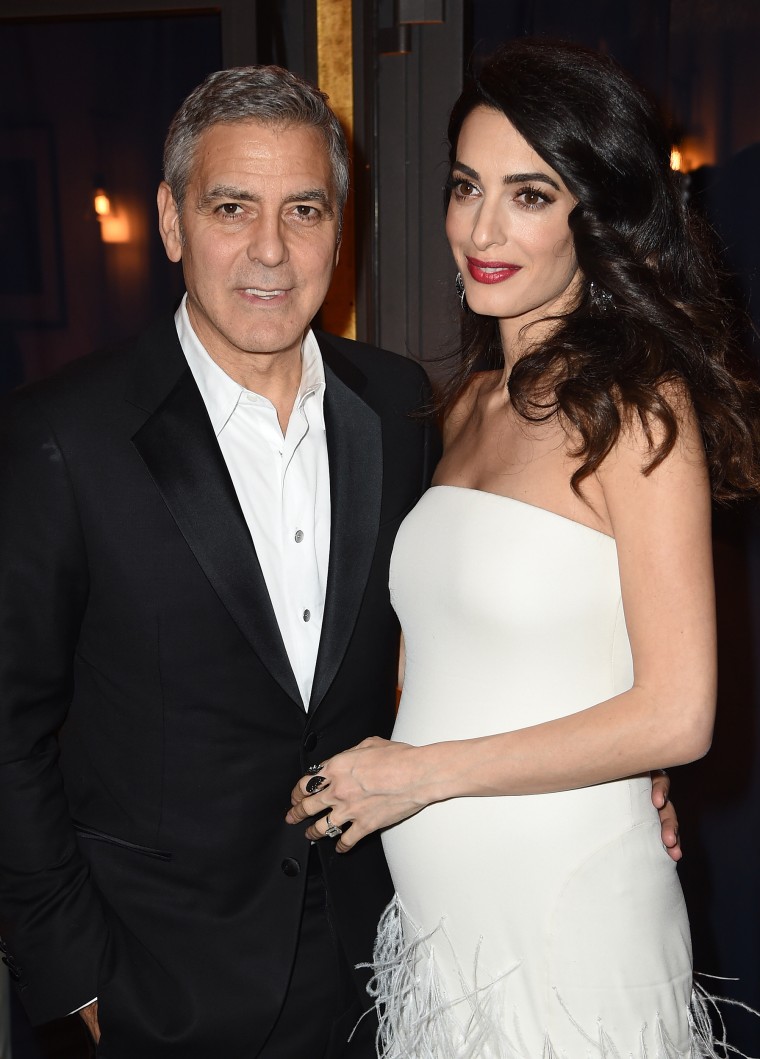 "I really would have been (there) but if I came there and my wife had twins while I was there, I could never come home," Clooney, who is the co-chair of the selection committee for the award, said in a video message to the audience.
It was revealed in February that the couple is expecting twins. Clooney, 56, will be a first-time dad, which he said is "going to be an adventure."
The due date for the twins is reportedly in June, so Clooney's message on Sunday reveals that could mean right at the beginning of the month.
Clooney's mother accidentally spilled the beans about the babies' gender in February, revealing that Amal will be having a boy and a girl.
Earlier this month, Clooney had some fun with it, sharing a photo of himself with onesies featuring the names "Casa" and "Migos" on them, referring to a joke that he would name the children after his tequila company, Casamigos.
No word yet on the babies' names, but it looks like we'll find out soon enough!
RELATED
Follow TODAY.com writer Scott Stump on Twitter.