Anne Hathaway likes to keep her private life private, and as such, the actress hasn't discussed or even confirmed her pregnancy since reports first surfaced in the fall.
But a new beach-side, baby-bump-baring bikini pic she shared on Instagram Sunday night says a lot!
In the caption that accompanied the photo, the 33-year-old admitted that sharing such a shot is "a little out of character" for her.
"But just now while I was at the beach I noticed I was being photographed," she added. "I figure if this kind of photo is going to be out in the world it should at least be an image that makes me happy (and be one that was taken with my consent. And with a filter :)"
RELATED: Anne Hathaway comes in like a 'Wrecking Ball' for 'Lip Sync Battle' performance
Hathaway then wished fans "love, light and blessing for the year ahead" and signed off as "Annie."
The photo has over 145,000 likes on Instagram so far.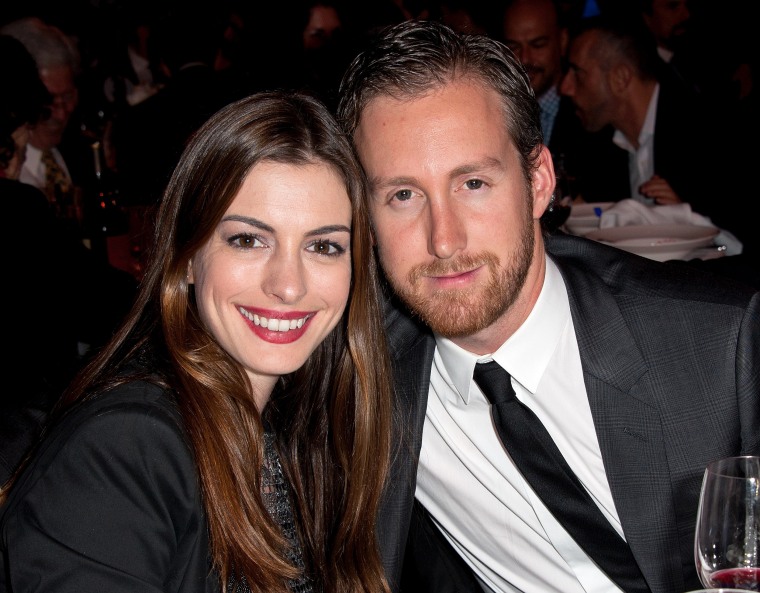 This will be the first child for Hathaway and her husband, Adam Shulman.
Follow Ree Hines on Twitter.