Proud of mom!
Anne Hathaway went to the United Nations to give a speech on International Women's Day, but her biggest fan was her adorable little guy back home.
The Oscar winner, 34, took to Instagram to share a pic — the very first! — of her 11-month-old son, Jonathan Rosebanks Shulman, watching a video of his famous mom as she talked about the need for paid parental leave in the U.S.
"JRS watching Mommy give her speech at the UN yesterday," Hathaway, a U.N. goodwill ambassador, wrote in the caption.
The pic reveals just the back of little Jonathan's head as he leans on an ottoman to be closer to the computer screen where he's watching Hathaway.
The "Oceans 8" star added a series of hashtags to the post, including "#forourboy," "#forourgirls" and "#forthefuture."
RELATED: See first official photo of Sandra Bullock, Anne Hathaway and all-female cast of 'Ocean's 8'
Fans have been waiting to get a glimpse of Jonathan since Hathaway and her husband, jewelry designer Adam Shulman, welcomed him on March 24, 2016.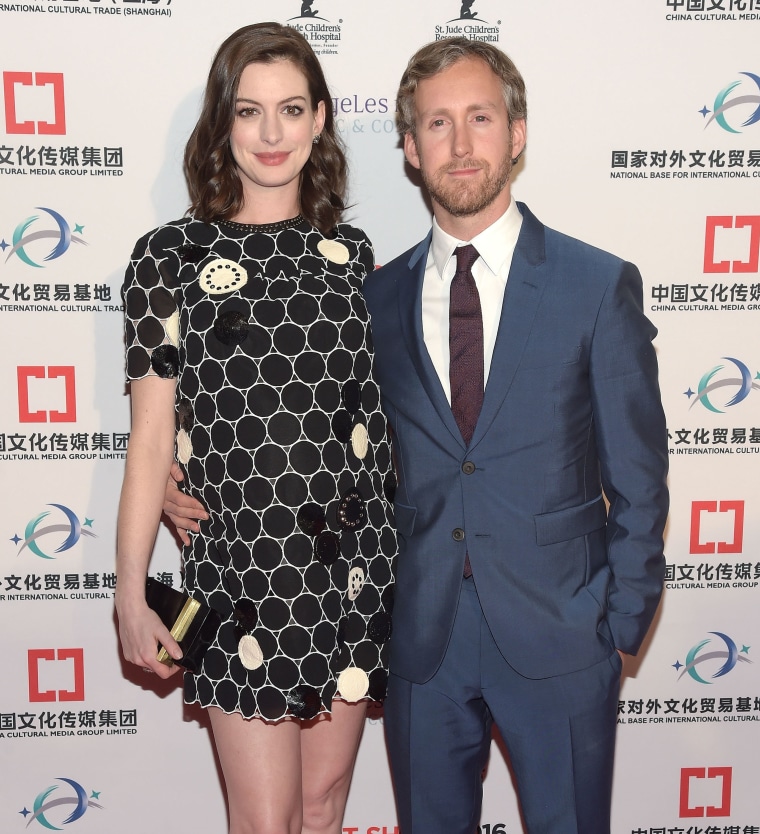 Does this mean more pics of Jonathan are on the way?
We sure hope so!