If you get nostalgic while recalling a beloved stuffed animal or blanket from your childhood, then prepare for Anna Ream's photographs to deliver even more warm fuzzies.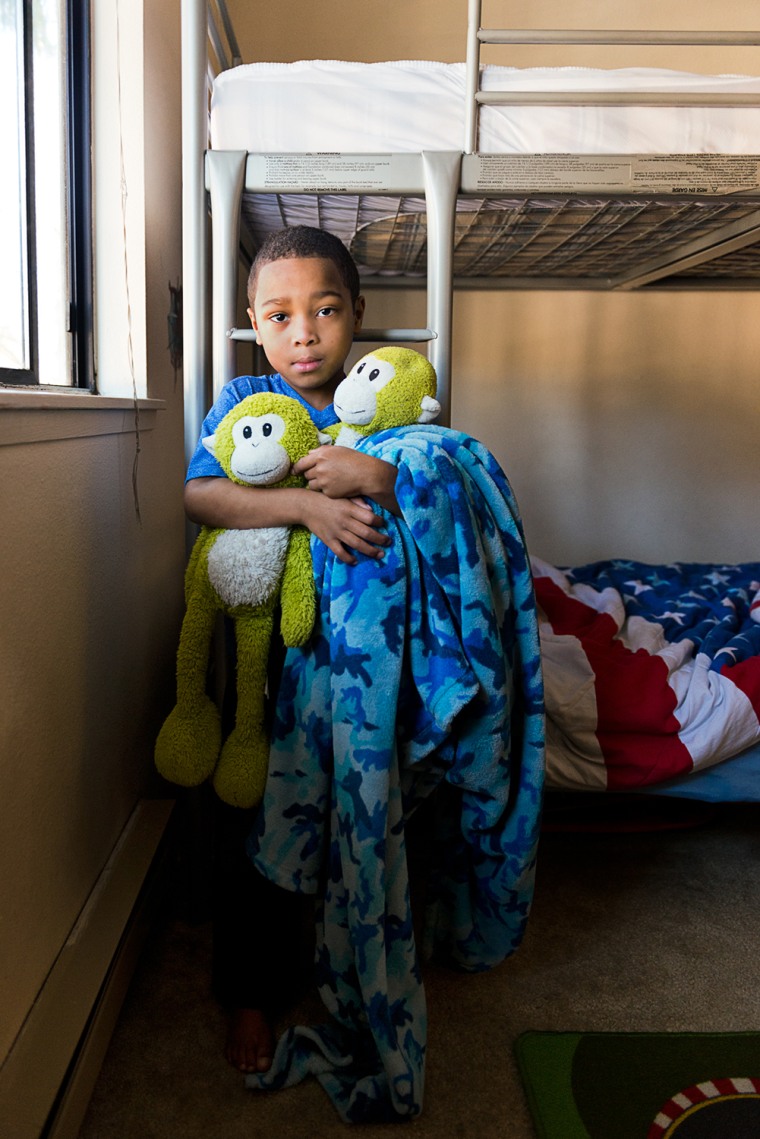 Ream has captured the bond between young children and their stuffed animals and blankets by photographing more than 70 kids and their precious cargo for her "Comfort Objects" portfolio since late 2012. In addition to receiving lots of oohs, ahhs and awws online, 10 of the images are on exhibition at the Blue Sky Gallery in Portland, Oregon.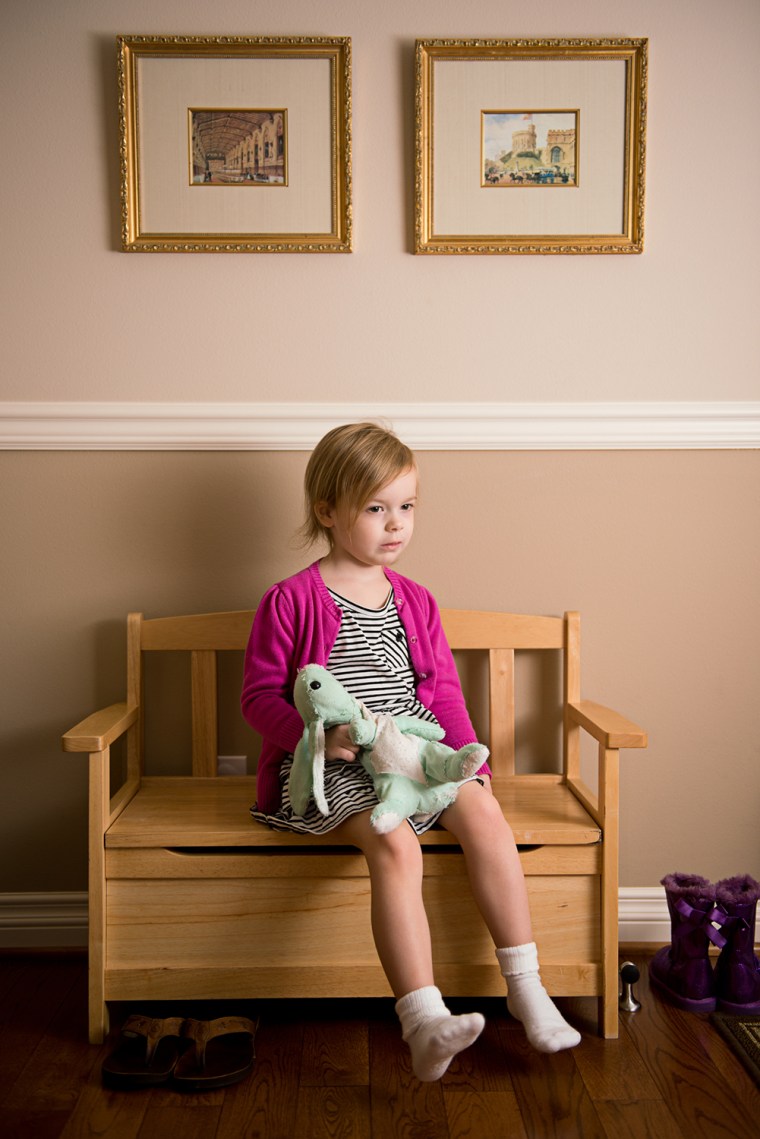 "I love seeing people react to them," Ream told TODAY.com.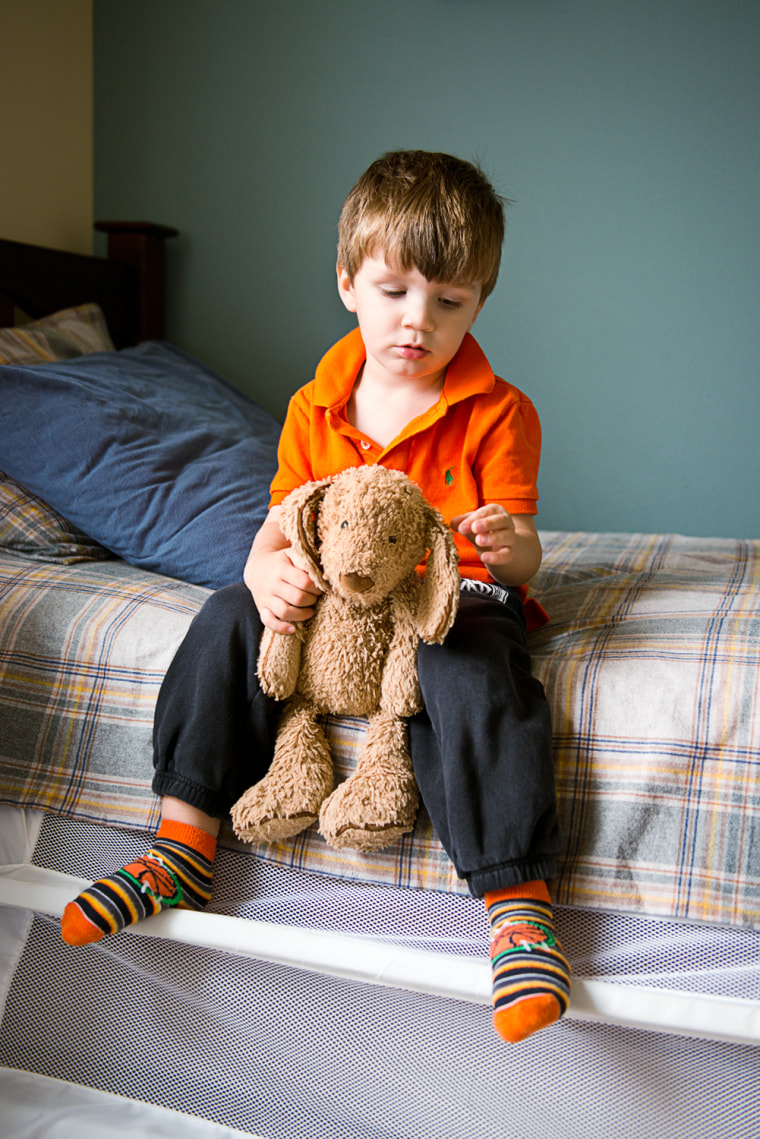 A resident of suburban Seattle, Ream describes a "comfort object" as any toy or blanket that takes on emotional importance to a child — a "conduit for meeting their emotional and psychological needs." As a mother to Emma, 13, Eowyn, 8, and Eli, 3, Ream said she's gone to great lengths to hunt for comfort objects at bedtime, bring them along when her children stayed with another person, and pack them for family trips.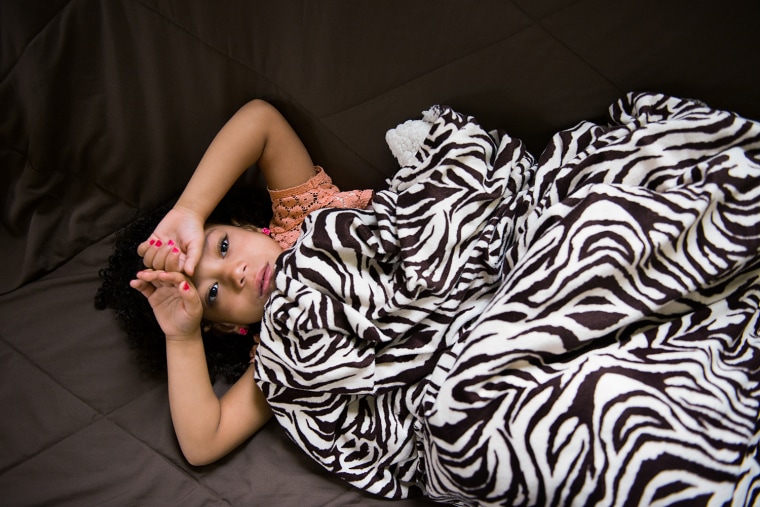 "I've just been interested in childhood, in general; there are a lot of things about it that fascinate me," Ream said. "Before I began the ['Comfort Object'] series, I was thinking about objects that were representative of childhood."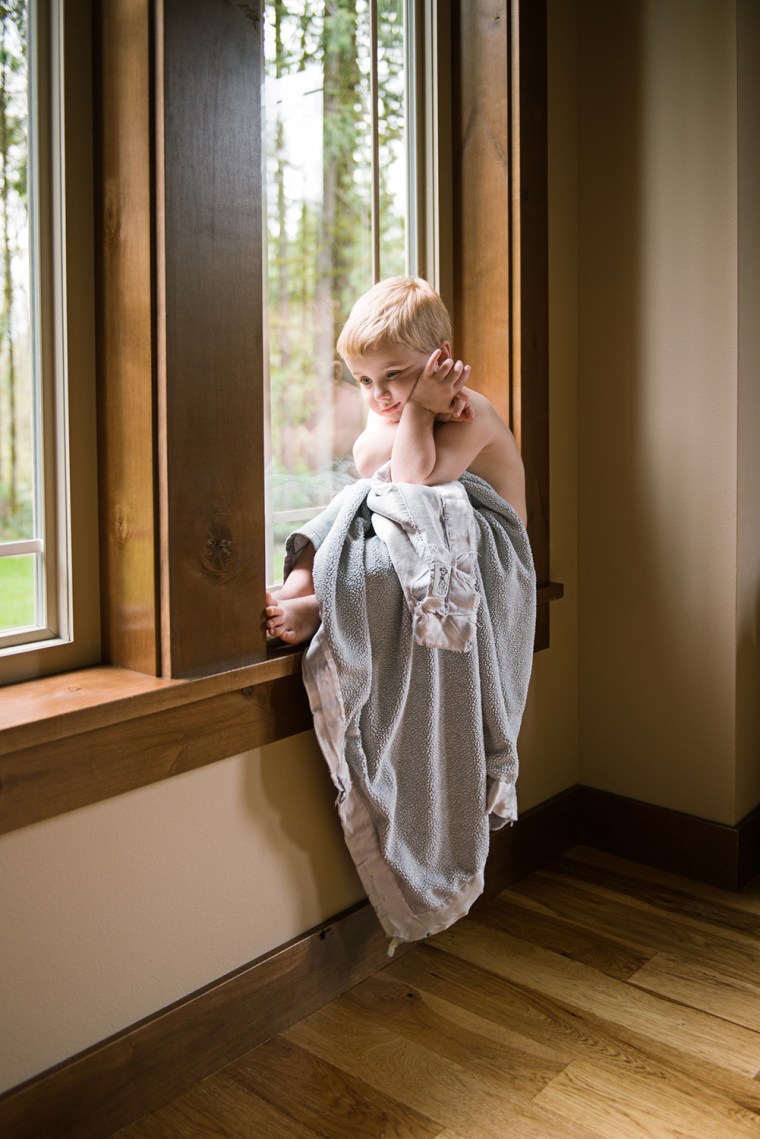 Ream earned a certificate in fine-art photography from the Photographic Center Northwest in June, and initially considered doing still-life photography of the comfort objects by themselves for her thesis.

"Somehow that just sort of morphed into kids with the objects," she recalled. "It just sort of felt intuitive, that change. … I am more interested in having that relationship between the object and the child to show what that means in their life. I wanted the images to speak to what childhood is all about. With the object, you can see traces of it, but it doesn't really show that relationship."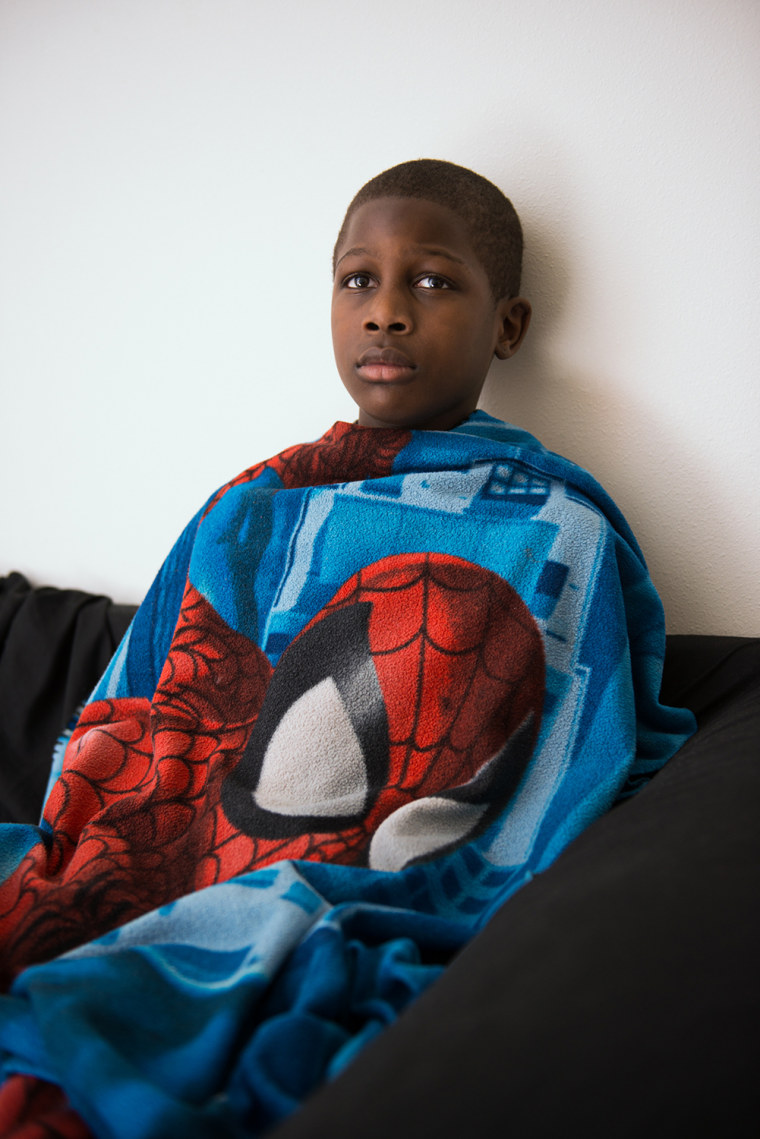 Ream's own children were among the first to be photographed for the project, even if Eowyn, who was 6 at the time, expressed initial reluctance.
Related story: My little Linus: In defense of security blankets
"She had a dog named Ginger who she had loved for years," Ream recalled. "And just as I was beginning the project, she decided she was too old for it ... and passed it on to her brother. And she wasn't even willing to pretend a connection to it anymore, so I could just get the picture. Then, a few months into that, she had a day when she came home from school, and she was just devastated — I don't even remember what she was upset about — but she was just bawling, and she just kind of came to me and was like, 'Mom, I need Ginger!' And so we had to sneak Ginger back into her room, because my son had attached to it also."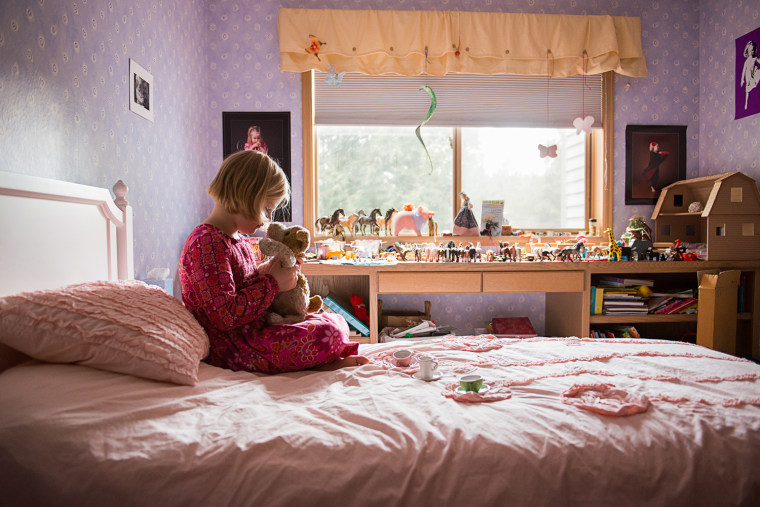 Keeping her subjects in line hasn't always been easy. "They're a little harder to direct," Ream said, laughing. "Creative control is a little more challenging. … It rarely goes as planned, but trying to let the child be who they are, and trying to capture that, makes the process so much richer and more rewarding — in terms of the images that come out of it and the interactions that you have."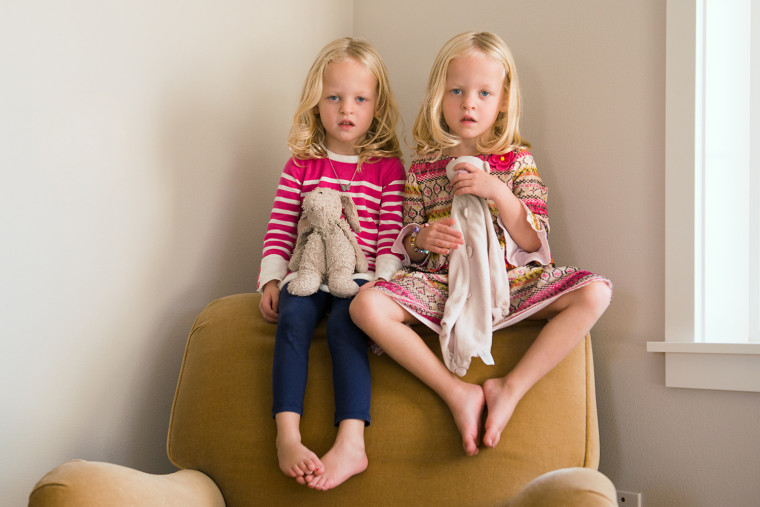 Ream also finds a bittersweet quality to the way children latch on to, then abandon, their Comfort Objects. "Suddenly, one day, they're just kind of over it," she said. "There's a kind of sadness and loss, as a parent, to see those stages pass."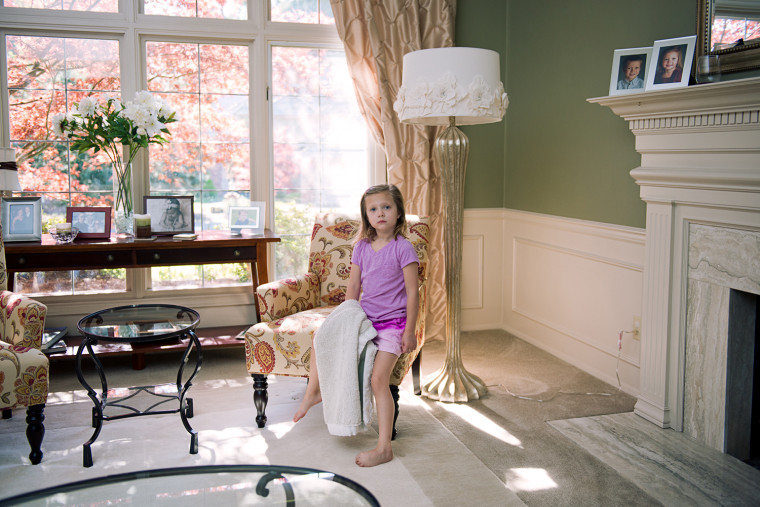 Follow TODAY.com writer Chris Serico on Twitter.