Anna Paquin is raising 5-year-old twins with her husband, Stephen Moyer.
But having been in the spotlight since age 11, when she became the second-youngest Academy Award winner ever for her role in Jane Campion's "The Piano," Paquin has zero plans to share her brood with the world.
"Everyone chooses what works for their family. There are aspects of one's private life that are fun and cute and not too revealing. And then there's stuff where you're making decisions for people who don't have a say yet about whether they want to be in the public eye," she tells TODAY Parents. "I've always been very private. I'm not as neurotic about it as I was when I was younger. I don't want people to know too much about my real, inner private life. That's part of having been a teenager and feeling constantly, brutally self-conscious and not wanting anyone to stare at me but having a job where that was part of it."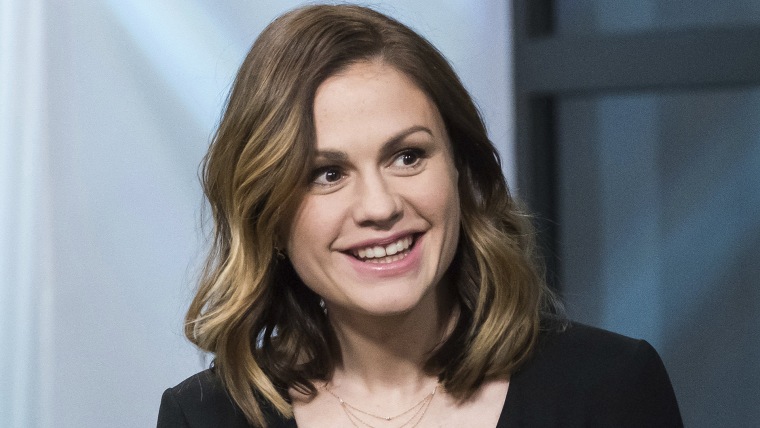 She realizes that some famous parents believe that if you show a little, maybe a cute holiday photo or a candid moment, the paparazzi will back off. Paquin isn't buying it. "You won't find any pictures of my children. That's a choice we made very specifically," she said. "I want the right to say that they're not fair game."
She's as protective of her kids as the character she plays on WGN's new mystery series, "Bellevue." Paquin, 35, plays a detective fixated on work, with most things else a distant second — except her daughter. The role marked the first time Paquin carried a gun for any length of time, something she didn't take lightly.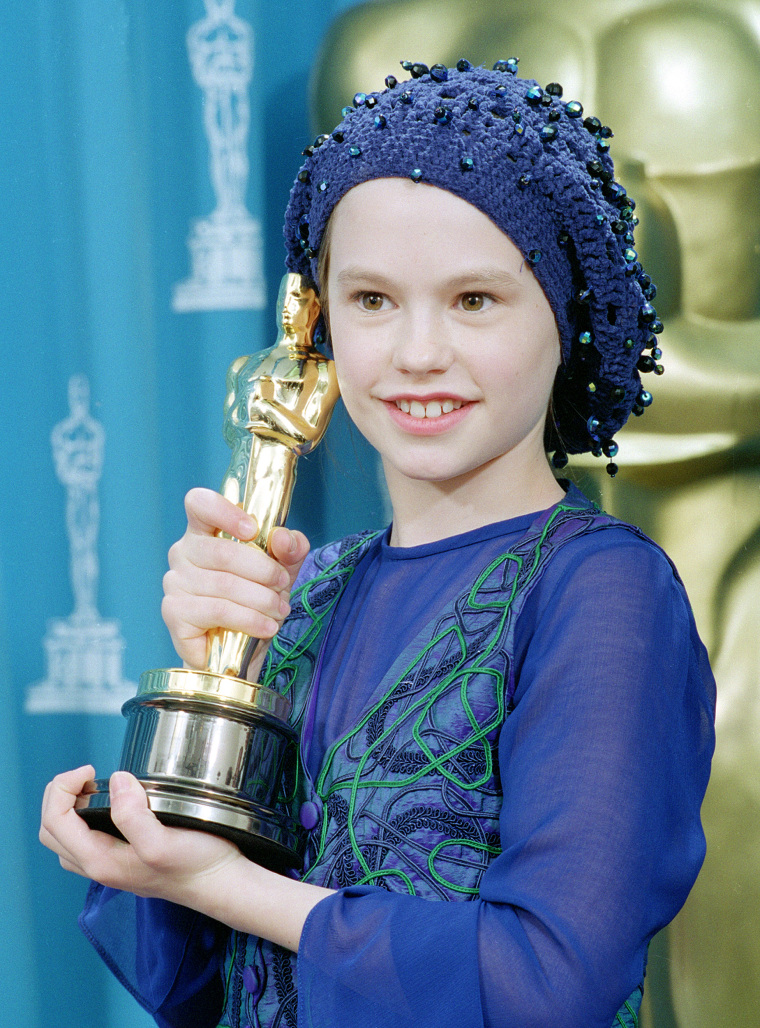 "I've held one maybe once or twice. I have a healthy fear of things that can hurt and kill people and that goes for anything, that goes for cars. When you're in control of something that can do damage to other people, you need to be respectful of that. But I didn't want to look like an idiot. She's supposed to know what she's doing. I learned how to move, the logistics stuff," she said.
Paquin won a Golden Globe for playing Sookie Stackhouse in the HBO vampire drama series "True Blood," and it's how she met Moyer, then her costar. Twins Charlie and Poppy arrived in 2012. She ducks and weaves, managing to live a normal life with minimal exposure. "I'm not a giant pop star," she joked.
Like her "Bellevue" character, Paquin will stop at nothing to project her kids. "Don't mess with my cubs," she said with a laugh.
But in all seriousness, how does she manage to raise twins, when one kid seems daunting enough? Paquin retorts with her own question:
"How the eff do you raise triplets? It's lucky that you have two hands. You have two boobs, two legs, two hands. Two kids are plenty. I'm exhausted all the time, but the triplet moms don't have enough arms to grab each child," she said. "You figure out where enclosed playgrounds are. It's a bit of a logistical joke."
She's thoughtful and introspective when asked about the #MeToo movement, and the Time's Up Legal Defense Fund, which provides support to people who have experienced sexual harassment, assault, or abuse in the workplace. Given that Paquin has been working since her childhood, has anything changed, in her opinion?
"I think it's too early to tell. Globally, historically, it would be wonderful if the acceptability of treating women as less-than would come to an end. Women have had an uphill battle being treated equally. I'm managing my expectations. I don't know that change happens overnight," she said.