While Anna Faris and Chris Pratt have gone their separate ways as a couple, they remain united when it comes to one person: their 5-year-old son, Jack.
That part of their bond is unbreakable, because as Faris explains in her upcoming memoir "Unqualified," she and Pratt had to lean on each other for support from the moment Jack entered the world.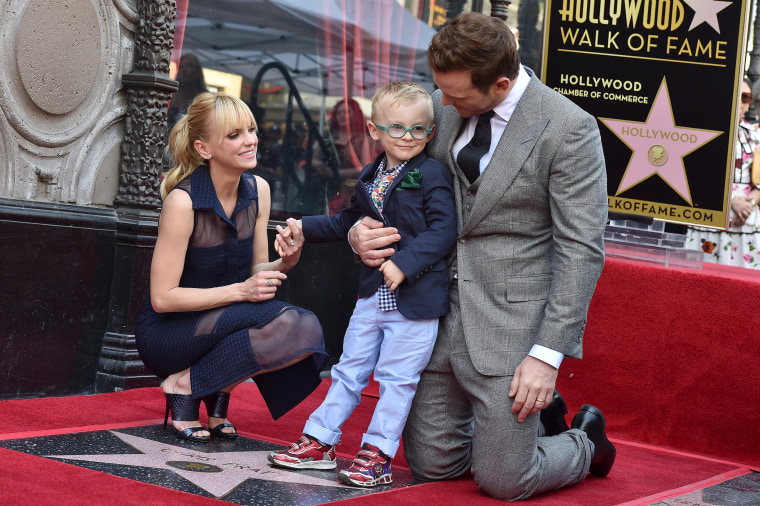 Their boy was born prematurely, weighing just over 3 pounds and spending his first few weeks of life in the NICU (neonatal intensive-care unit).
"The pediatric neurosurgeon sat Chris and me down to tell us that Jack had some severe brain bleeding and there was a chance that he could be developmentally disabled," Faris recalled in a passage from "Unqualified" published in People. "I was in complete shock … So Chris and I did what we could, which was hold hands and hope and face it together."
In 2014, during a speech at a March of Dimes benefit, Pratt shared his memory of that same time.
"I made promises in that moment about what kind of dad I wanted to be," he said. "And I just prayed that he'd live long enough that I could keep them."
Navigating it all proved difficult but intensely rewarding, too.
"These moments can be hard on couples, but for us it really brought us together," Faris wrote. "It felt like it was us against the world."
Now Jack is thriving.
"He has some temper tantrums occasionally (did I mention he's 5?), but he's a really good kid and he's happy and delicious and likes cuddles" she added.
What more could any parent want?