An Ohio woman who's brought holiday cheer to underprivileged kids is getting high marks for expanding her reach with back-to-school makeovers for students in need.
WATCH: 'Angels For Kids' helps needy children head to school
In December, TODAY was there when Angels For Kids founder Shanyn McCourt delivered joy, presents and a Santa Claus to children for a fifth straight year. But since kids' needs don't end with the conclusion of the holiday season, she decided to boost the program's power as students prepped for their first day of school. 
"Some of the kids just have a lot of issues at home," McCourt told TODAY. "Some of the kids don't know where they are going to live on Friday. Some don't have any parents. They're just going through so much."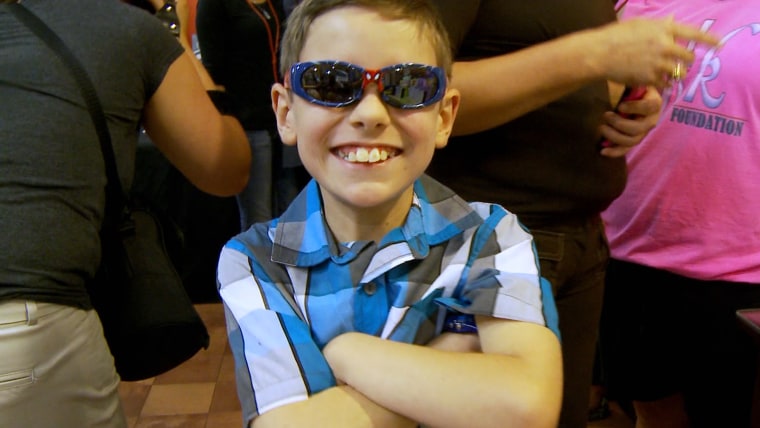 McCourt knows what it's like to lose loved ones at an early age. By the time she was 18, her parents and all of her grandparents had passed away.
"My first Christmas without them was pretty traumatic," she told TODAY in a previous interview. "I just felt like I was alone; I felt like nobody understood what I was going through. So, that's when I thought of helping kids who were in similar circumstances as I was."
When TODAY caught up with her this summer, McCourt explained why she wants all students to have a fair chance at a positive educational experience.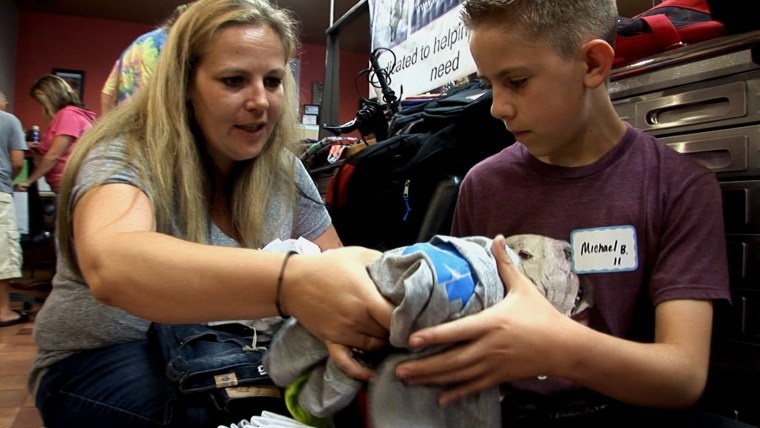 "The first day of school sets the tone for the rest of the school year; it makes or breaks you as a kid," she said. "And the purpose of (this) is to just give these kids the confidence they need to have a successful first day of school."
Beneficiaries are being pampered with fresh haircuts, new school supplies and back-to-school outfits.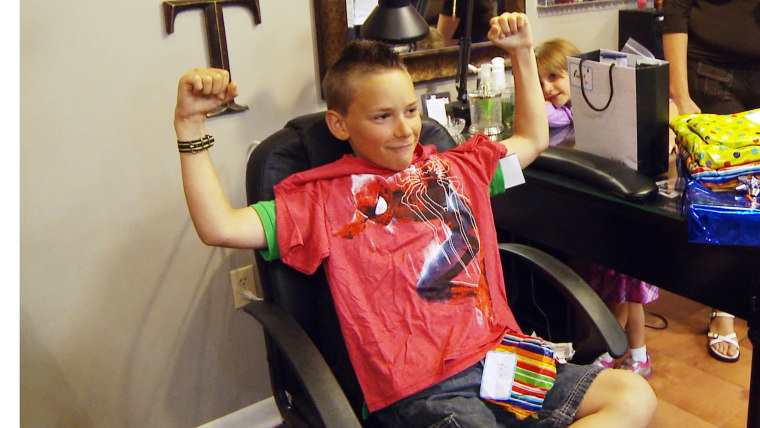 The idea to expand the reach of Angels for Kids came about when one of McCourt's former classmates, Billie Schweikert, thanked McCourt for not bullying her when they were kids.
"It meant a lot that Shanyn was there," Schweikert said. "When you're picked on, it kind of does stay with you. It gives you self-esteem issues. They say broken bones heal, but the emotional wounds don't. They don't heal. You end up thinking about it: Am I good enough?"
Schweikert's words made McCourt wonder what it might mean to help today's children as they gear up for another school year.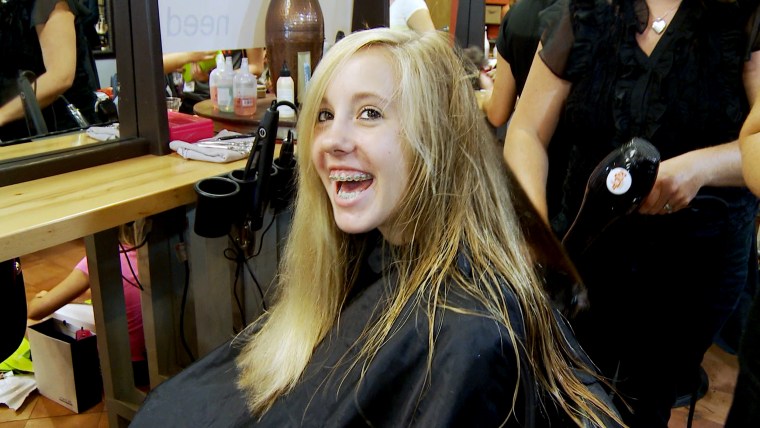 "When Billie came to me, I kind of had to step back a little bit and think, 'Wow, here we are 15 years later, and she's thinking about how she was essentially bullied in high school and how kids just weren't as nice to her,'" McCourt said. "And at that moment I just thought I have got to do something to help kids, because I don't want them to carry that quote-unquote 'baggage' for the rest of their lives."
Single mom Jennifer Pavlovic said she's thankful for the gesture.
"It's hard raising two kids on my own," she added. "Haircuts alone cost a lot of money."

A 13-year-old named Chayce said she feels "beautiful" after Angels for Kids helped her, and is hoping for a fresh start this year at a new school.
"In my last school, I was badly bullied," she added. "It was harder than you would think, so, I actually started home school."
In addition to haircuts and outfits, Angels for Kids is bringing families optimism, according to Chayce's mom, Jamie.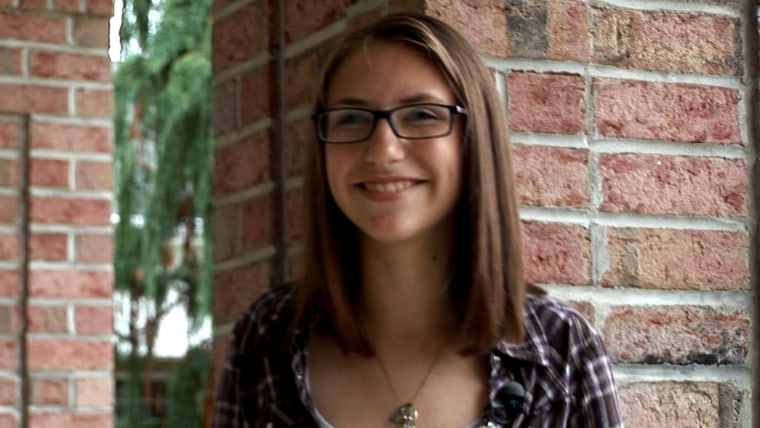 "I couldn't stop smiling at (my kids)," she said. "They were just so psyched and really excited about everything. They like what they see in the mirror and I just love that."
Follow TODAY.com writer Chris Serico on Twitter.