Angelina Jolie and Jack Black aren't just A-list stars: They're parents too. So when it came time for the third installment in "Kung Fu Panda" franchise of animated family films, they decided to get their kids involved. How?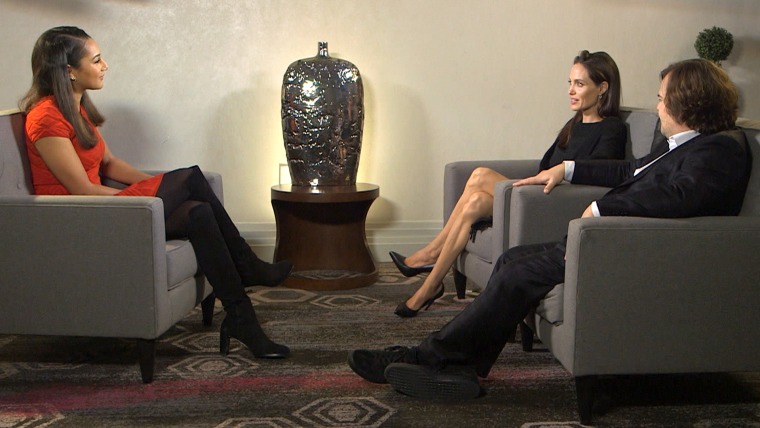 "We force them!" Black said during a joint interview with Jolie for TODAY. "It's like, 'Get out there and do your job. Earn some money for this family.'"
He was kidding, of course. But if you were a kid whose dad or mom were involved in such a fun franchise, wouldn't you want to be a part of it too? So for "Panda 3," four of Jolie (and Brad Pitt's) children and Black's son Samuel got small parts in the film.
"What I think was so sweet about it was that they took it very seriously," Jolie said. "They came in and they said, 'I don't know if I can do this!'"
MORE: Dustin Hoffman reveals the roles he turned down: 'I had a problem with success'
Black said that Samuel had asked directly if he could have a part once the third movie was announced. "I was like, 'We'll see what I can do,'" deadpanned the actor. "'I'll try to get you a line.' And I was able to pull some strings."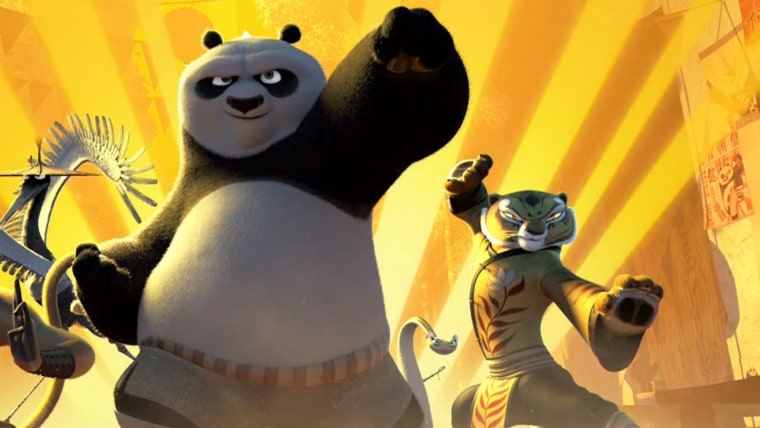 Still, both stars have mixed feelings about getting their children into the business. Jolie said she and Pitt actively discourage acting as a first career.
"We've always said, if they're gonna be actors, I hope they do something and then be actors," she explained.
MORE: Lucy Liu says 'Kung Fu Panda 3' will be a 'legacy' for her infant son
Black says he encourages his kids to think beyond being on camera. "I try to steer 'em towards, you know, writing and directing the little things on the iPhone," he said.
Still, if there are more "Panda" movies to come, the kids might have more to do down the line. Black says he thinks a trilogy is a natural way to end the series, but appeared open for more.
"I think there's a hunger for panda," he laughed. "People want more panda. And that's a good sign."
"Kung Fu Panda 3" opens in theaters January 28.
Follow Randee Dawn on Twitter.