Angelina Jolie walked the red carpet at the Toronto International Film Festival Sunday with a rather large entourage — four of her six children.
Tagging along with their famous mom to the premiere of the animated movie "The Breadwinner" were 12-year-old Zahara, 11-year-old Shiloh and 9-year-old twins Knox and Vivienne. They had an in to get tickets: Jolie is a producer on the film.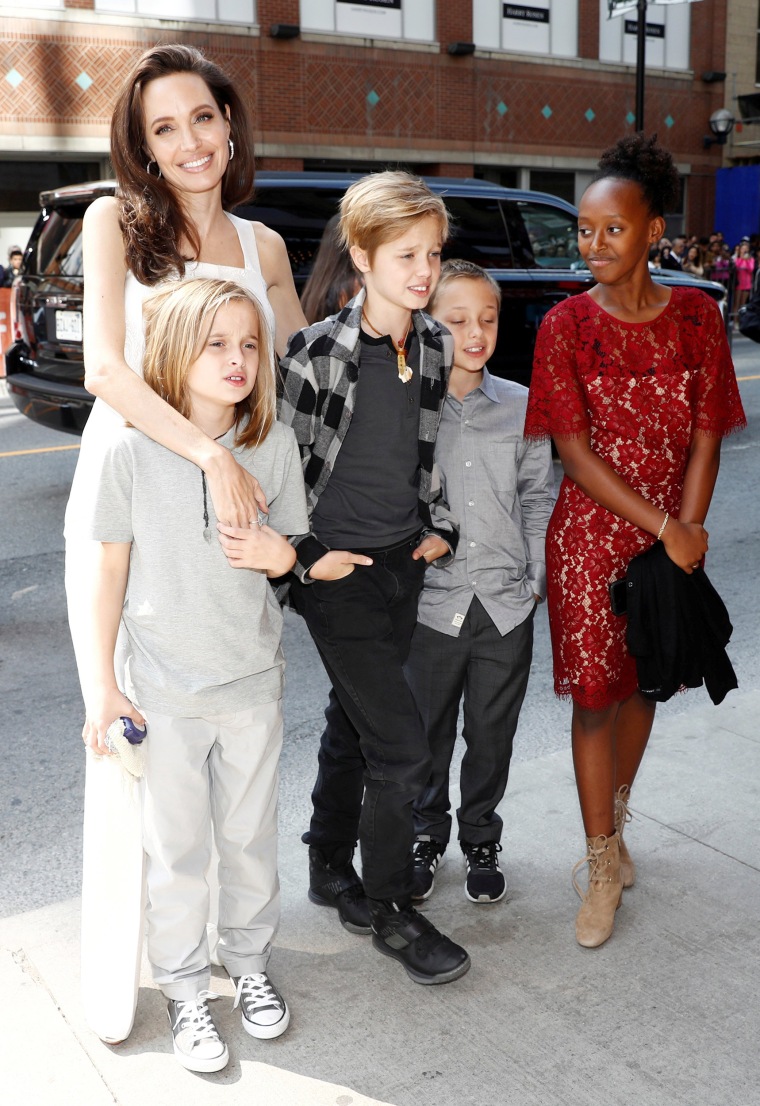 After keeping a relatively low profile — at least as much as is possible for one of the most famous women in the world — since her split from husband Brad Pitt last year, Jolie is back at the top of the marquee.
Jolie's latest directorial outing, Netflix's "First They Killed My Father," is also set to screen at Toronto. She participated in a career retrospective in the Canadian city on Sunday.
Among the topics of discussion: how her late mother, Marcheline Bertrand, inspired her to become an actress.
"I did start to get into acting and I did it partially because it was something to do with my mom and it made her so happy," Jolie said of her mother, who died of cancer in 2007.
"I realized when my mom passed away that it was something I was very much something I was doing for her and it changed a little bit," Jolie told the crowd at the event, according to People magazine. "I haven't done much since she passed away, in front of the camera. Now I do it for my kids. And I do love it! It is fun! Who doesn't love to get silly?"
But make no mistake: She is very serious about her priorities, especially after she was diagnosed with hypertension and developed Bell's palsy, which caused part of her face to droop, last year amid all the stress she was going through. That came on the heels of her double mastectomy four years ago. So while her fans may see her less on screen nowadays, her kids get to see her a lot more.
"I actually feel more of a woman because I feel like I'm being smart about my choices, and I'm putting my family first, and I'm in charge of my life and my health," Jolie, 42, told Vanity Fair in a September cover story. "I think that's what makes a woman complete."
She also told the magazine, "I'm just wanting to make the proper breakfast and keep the house. That's my passion. At the request of my kids, I'm taking cooking classes. As I go to sleep at night, I think, 'Did I do a great job as a mom or was that an average day?'"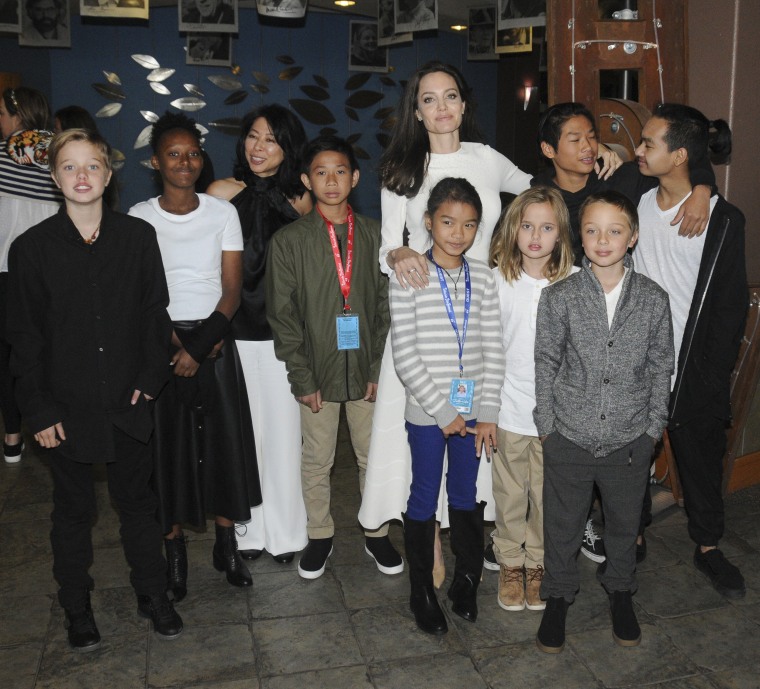 That doesn't stop the clan from occasionally enjoying the glamour that comes along with having a star as the head of the household. Jolie brought all six of her kids — including 16-year-old son Maddox and 13-year-old son Pax — to a premiere of "First They Killed My Father" at the Telluride Film Festival in Colorado earlier this month.